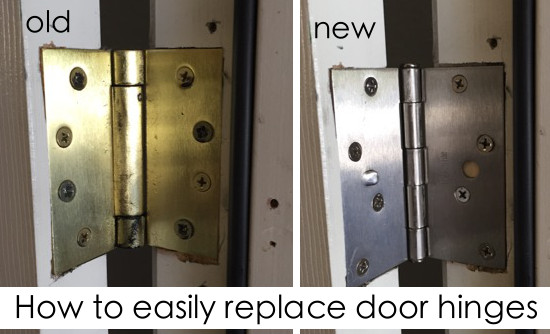 After only a few weeks of living in the new house, I had HAD IT with the door that goes from the laundry room into the garage. We use this door like 20 thousand times a day, and the door had self-closing hinges.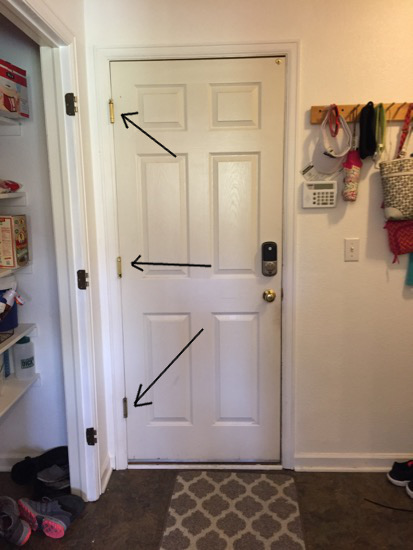 These door hinges are seriously the most annoying door hinges in the history of ever. Okay, okay, I'm being a little dramatic, but seriously, I hate them. Every time I'd quickly run into the garage to grab something, the door would slam itself shut behind me. Seriously drove me batty.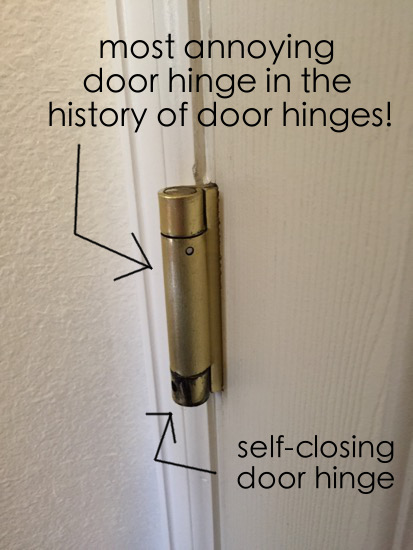 We tried propping the door open for a week or so but it was still so irritating. Also, the door is filthy and needs to be painted. Yuck.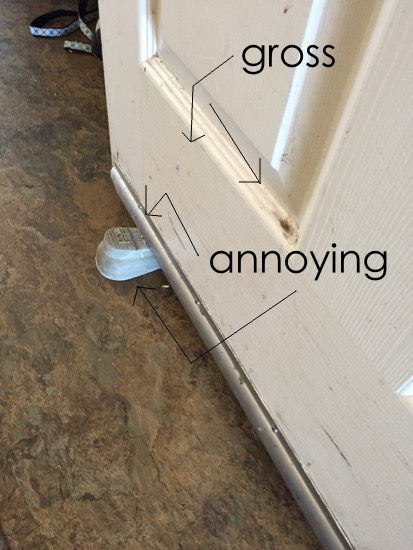 So of course I bought new hinges and replaced them! I purchased some basic hinges made for exterior doors.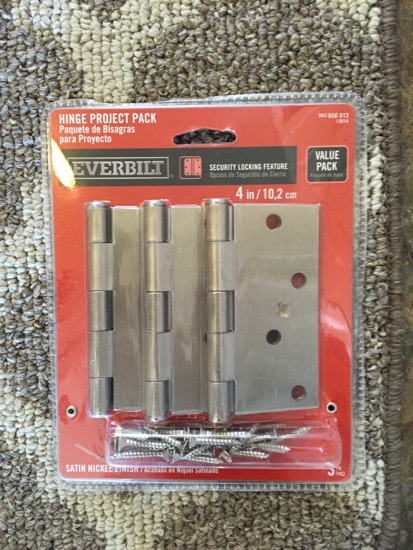 Replacing door hinges is super easy. It doesn't matter if you are doing external or internal doors, you can swap them out really easily.
The easiest way is to replace one hinge at a time. You don't need to take the whole door down, just remove one hinge and replace it with a new one, then do the next one, and finally swap out the final one.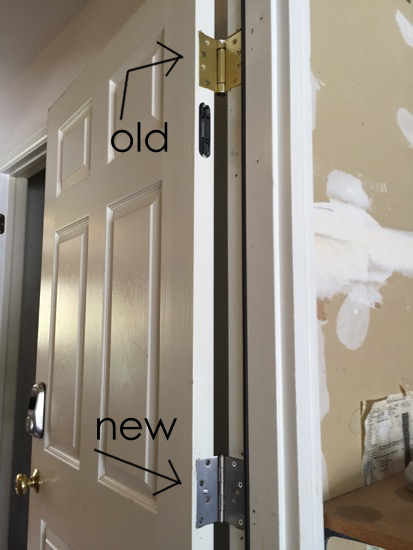 This took me about 10 minutes. Not only do I have a door that actually stays open now, I also have chrome hardware instead of the gold. I'll be replacing all the hardware in the house over time so eventually it's all chrome.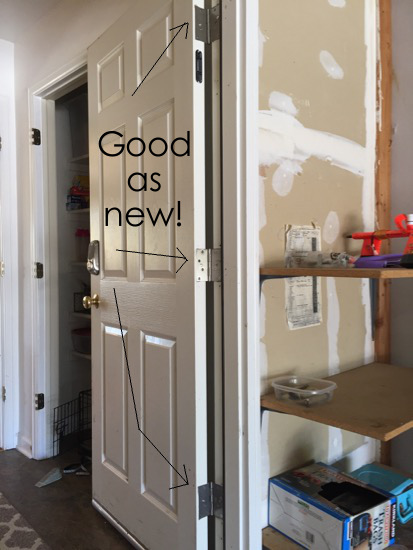 Obviously this is a personal preference for me. I'm sure there are plenty of people out there who love having the door self-close. It is definitely useful to have the door close by itself if you have pets or kids who never close doors! But for us, we like choosing to leave the door open if we want to.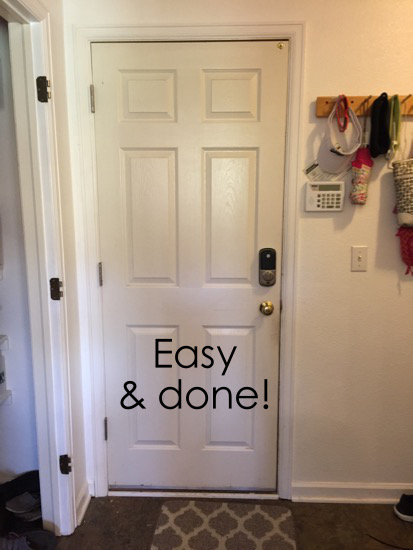 We are loving not having the door slam in our face. And I really love chrome!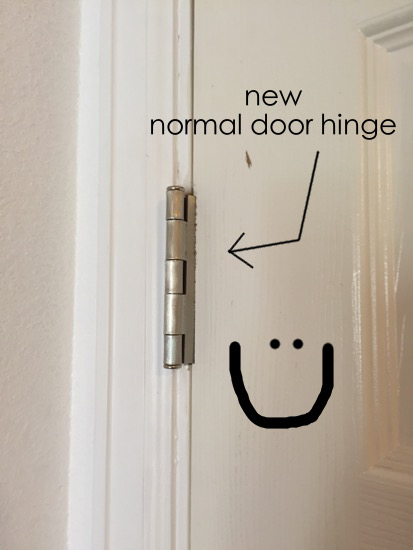 Seriously, that's how easy it is to replace hinges. No door removal or anything. Such a simple and inexpensive update to a dated home.