Do you ever start a project thinking it will take you 15 minutes and is a piece of cake, only to have it snowball into an hours-long tortuous undertaking that leaves you questioning why you started the project in the first place?
I feel like this pretty much sums up the majority of the projects I take on. "Hey Ben! Will you help me really quick with this small project? It will only take about 15 minutes." Famous last words.
Here's our kitchen: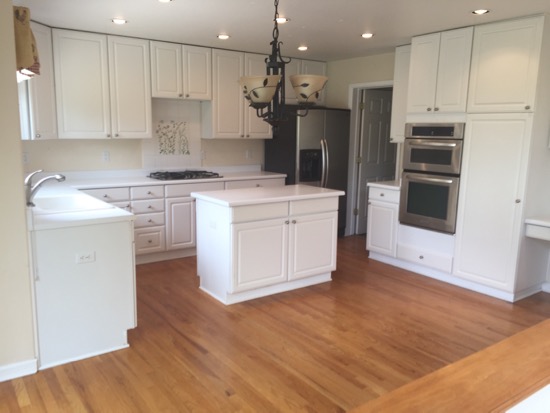 This kitchen came with the lovely stainless steel side-by-side fridge you see in the back corner. SWEET! A free fridge with the house! Now we can put our other fridge in the garage for sodas!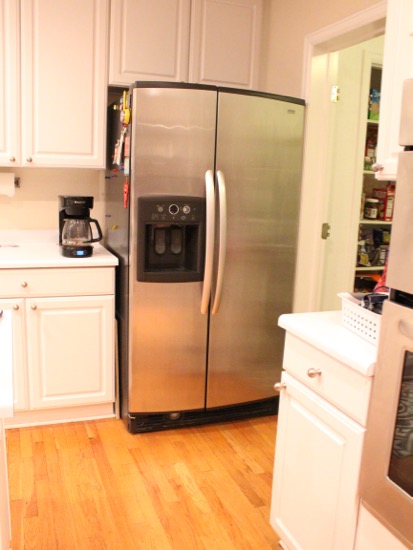 Not so much. After a few months of living with this side-by-side fridge, I hated it. It works just fine, but the side-by-side door situation was driving me crazy. I prefer the freezer-on-bottom style fridge. Also, there were a few drawers inside that were broken.
So we decided to switch out the fridges. Easy peasy. All we had to do was bring in ours from the garage and swap them out.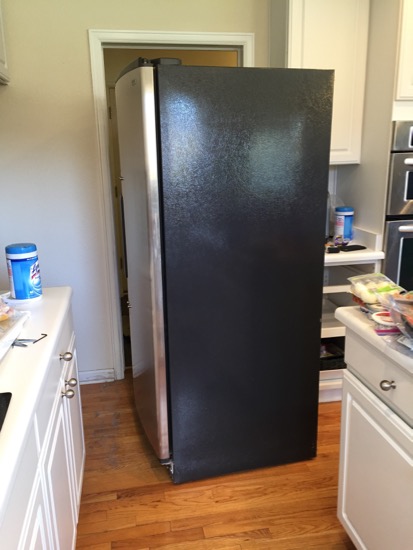 Pulling the old fridge out of the fridge hole was easy enough… We even brought in the new one and had it ready to go.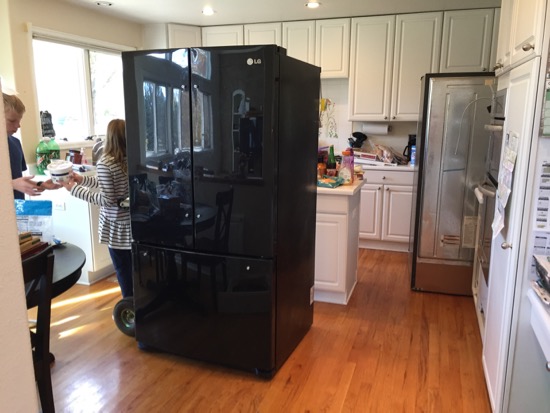 But guess what? Neither fridge would fit between the counter and the island. They wouldn't fit through the doorway into the laundry room either. Womp womp.
We could have taken the doors off the fridges I guess, but they have water lines hooked up to them, and it just seemed like a big pain in the you-know-what. (We did take the door handles off though). So after some cursing, we realized if we took the countertop off the island it would give us just enough space to squeeze the fridges in and out.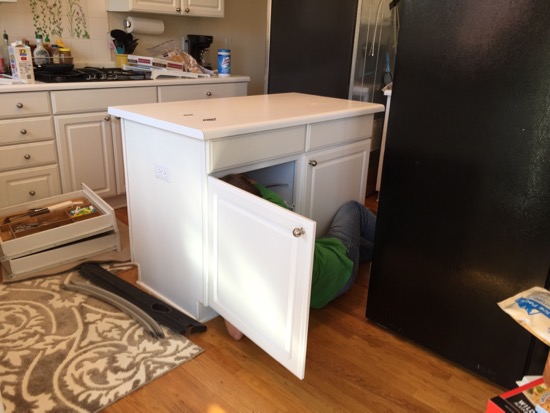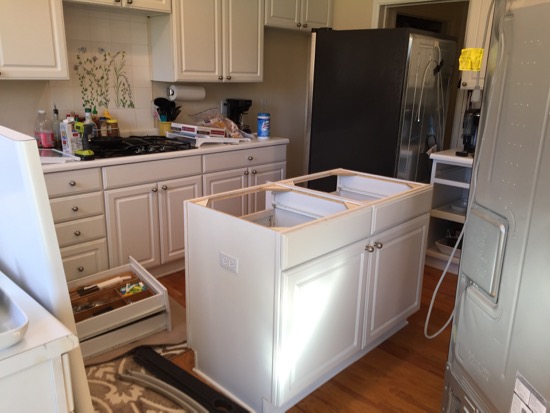 We are ready to rumble!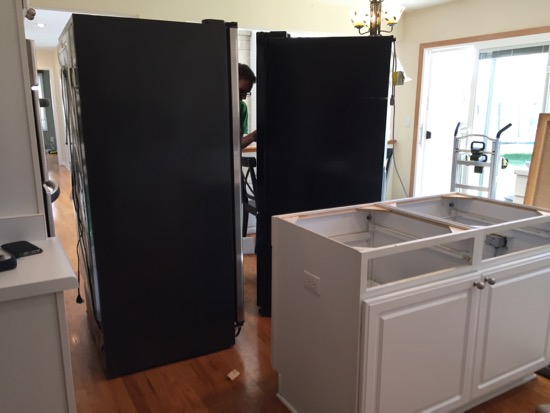 Finally! Our trusty fridge that we've had for 5 years, installed in our kitchen. I gave it a hug. I sure love how spacious a french door fridge is.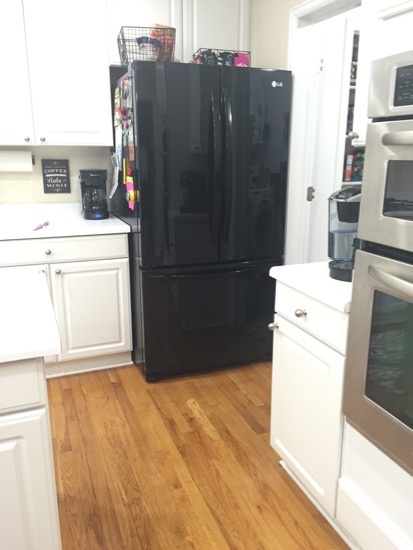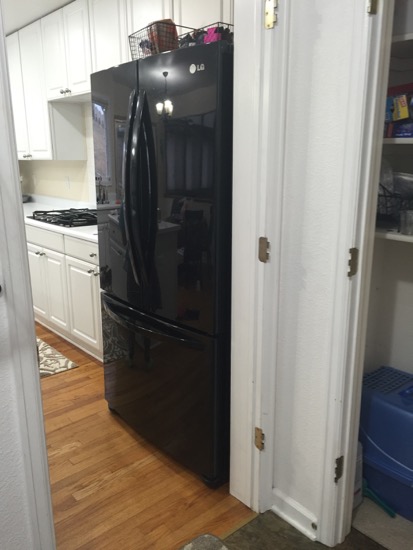 When we finally decide to tackle a kitchen renovation in this new house, you can be assured that the island width will be taken into consideration for things like appliance installation and traffic flow.
So glad to have my fridge back, but wow, why do all these seemingly easy projects have to be so hard?!
Thanks for reading! Have a wonderful weekend!