The guest bathroom finally got a fresh coat of paint! Here's how it looked when we moved in: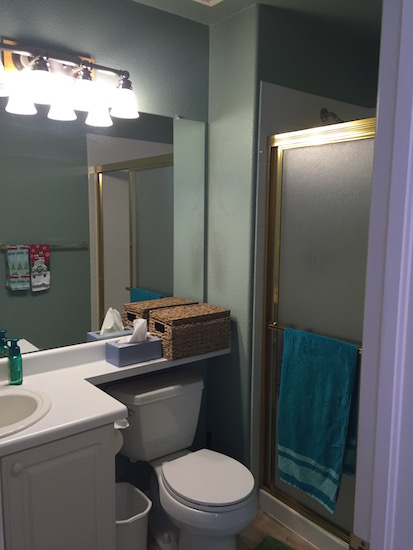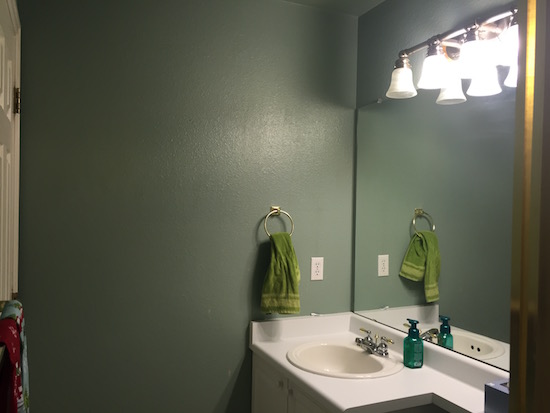 And here's how it's looking now!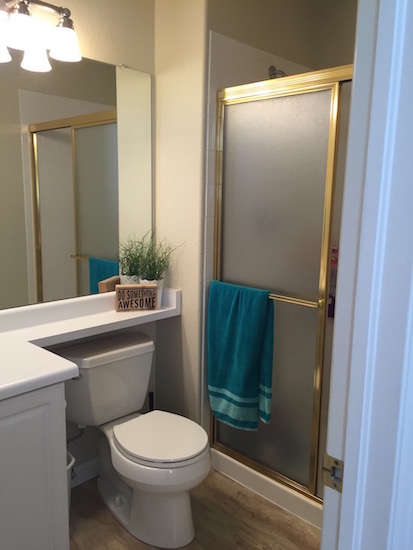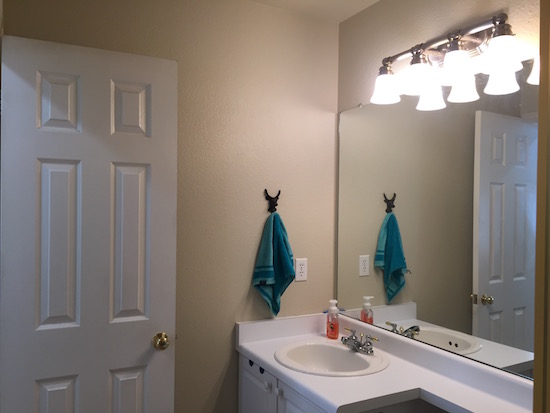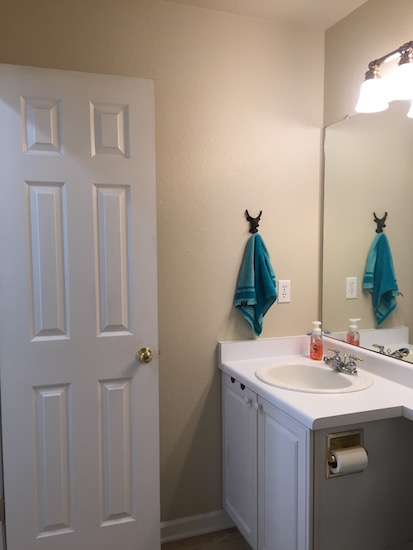 The bathroom still needs a full overhaul, but the green is gone and the room is much more soothing now.
Check out this adorable little wall hook! I will never tire of my love for animal heads.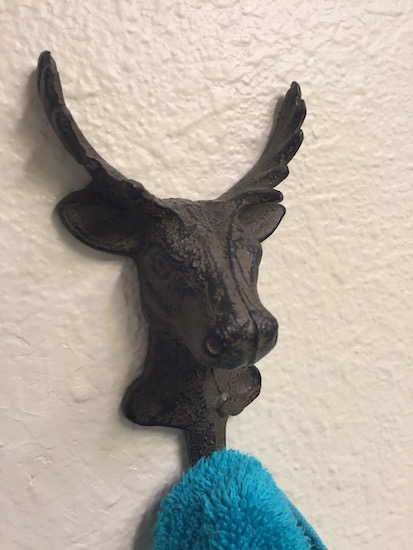 I found this "Do Something Awesome" sign and of course had to get it. AWESOME is my favorite word, after all!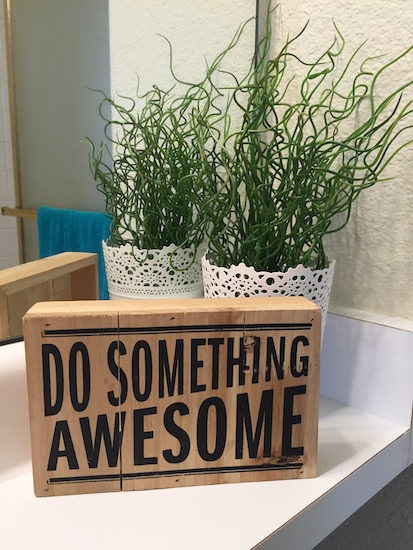 Before and Afters: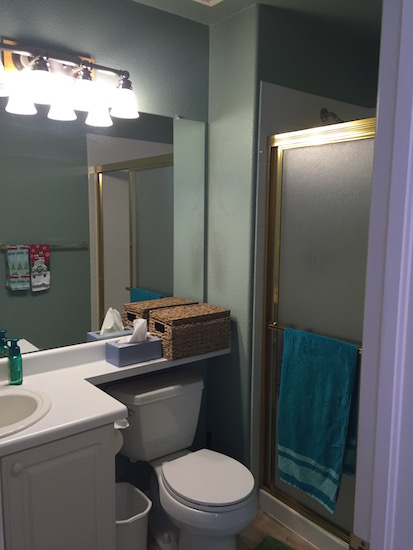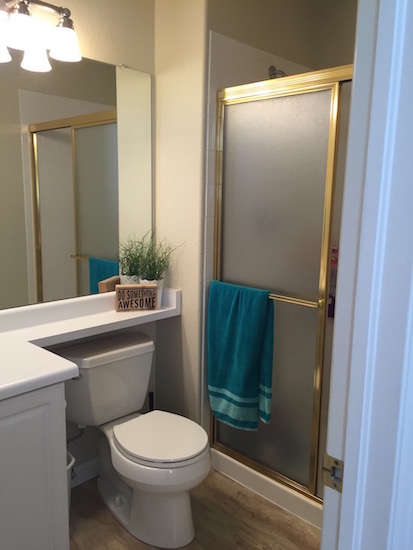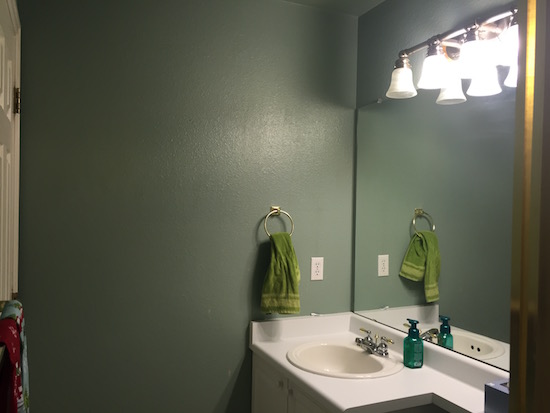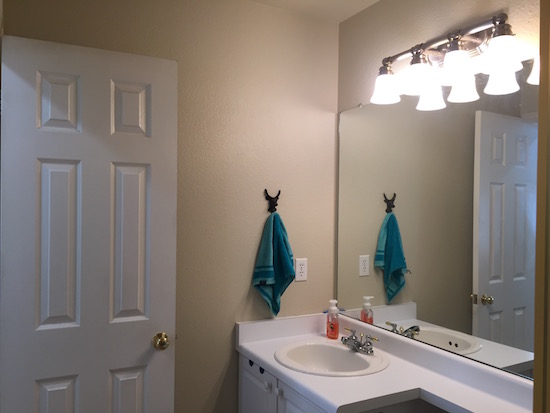 *Paint color is Sherwin Williams Stucco in a satin finish (paint and primer in one)
Thanks for reading! Have a wonderful weekend!