Yes, we are talking about carpet today! SUPER EXCITING TOPIC! ha When we moved in, we replaced all the really gross carpet in the basement. We chose not to replace the carpet in the rest of the house because a) it's really expensive, and b) we want to rip most of it out eventually and extend the hardwood floors. It seemed like a waste of money to put in all new carpet only to rip it out in the future.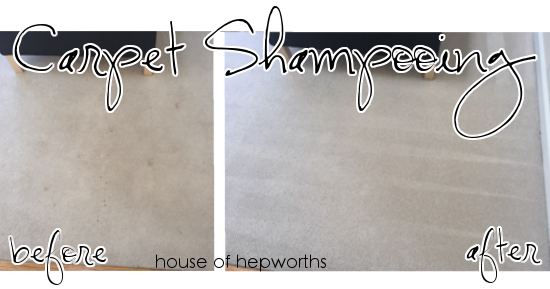 Unfortunately, the carpet throughout the house is pretty old and dingy looking.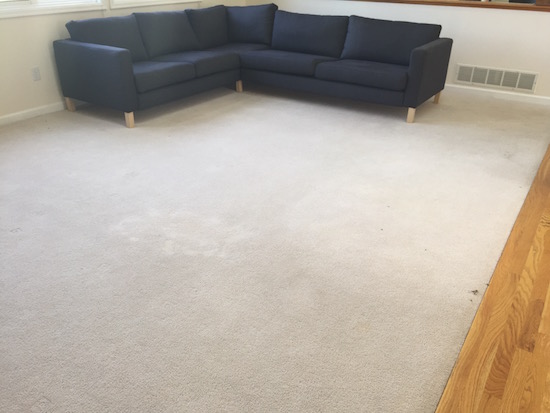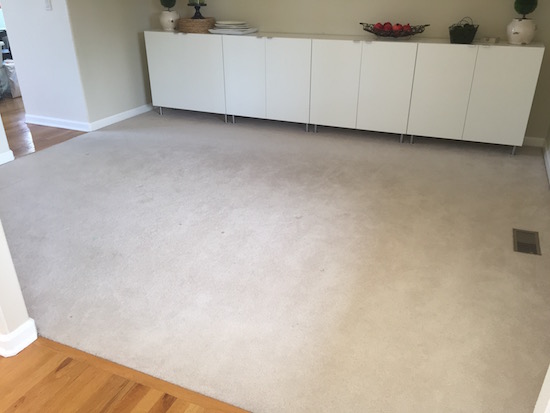 Check out these gross spots. Some where here when we moved in, others my children have added.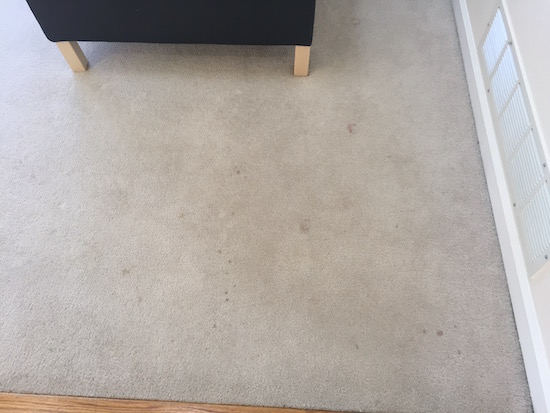 THAT brown spot is Nutella. I know it looks like something much worse, but trust me, it's Nutella.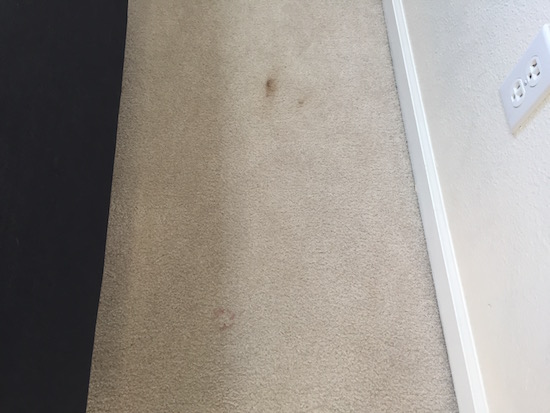 Looks okay from far away…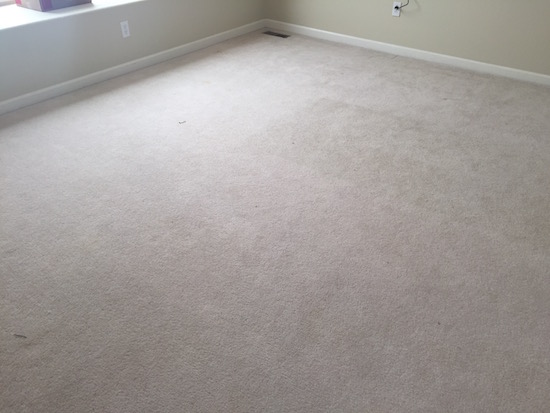 But up close… some basic unknown spots and my cute orange pedicure.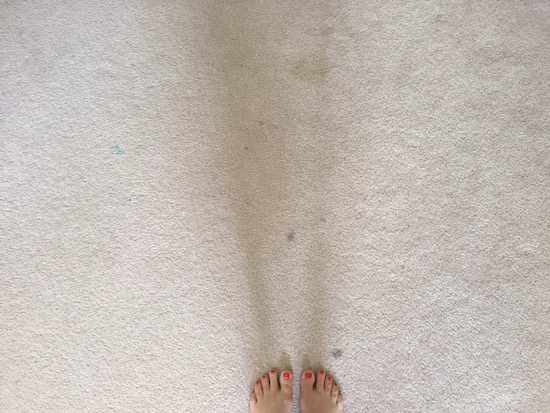 Are you starting to get the idea here?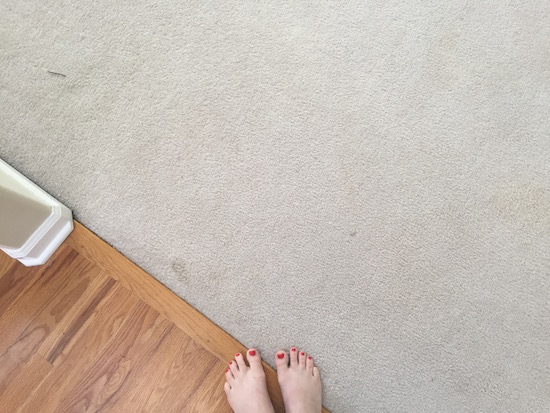 Our carpet is disgusting. We love having people over and entertaining, but our carpet was looking so dirty that I was to the point where I wouldn't have people over anymore. I was just too embarrassed.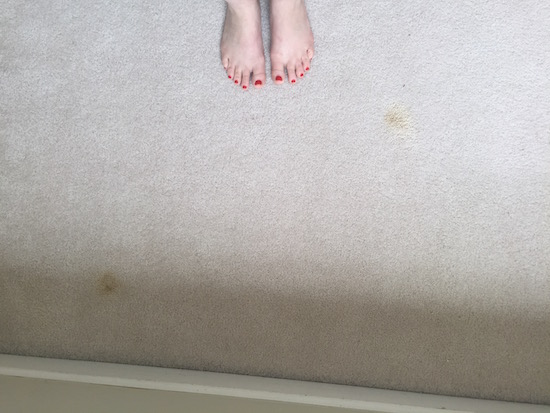 So we called in the pros. We had a very reputable carpet cleaning company in the Boulder, Colorado area come out and clean the heck out of these carpets!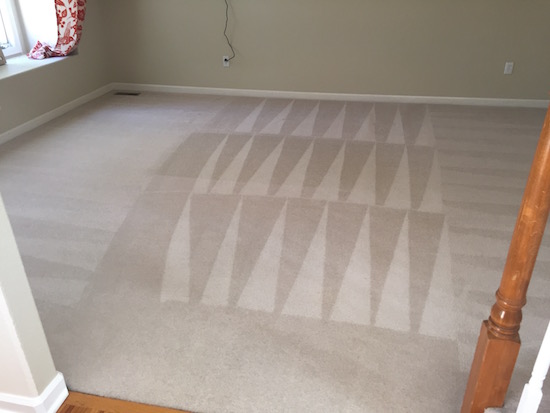 We even opted to pay extra to remove pet smells and we also added on the scotch guard. You can never be too careful in a house full of teenagers, a dog who likes to barf, and two cats.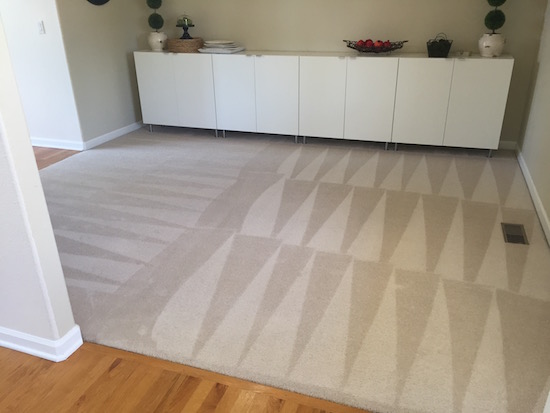 And yay, finally, I have carpet lines again! The carpet was so matted that carpet lines didn't show up anymore. Now my house feels extra clean!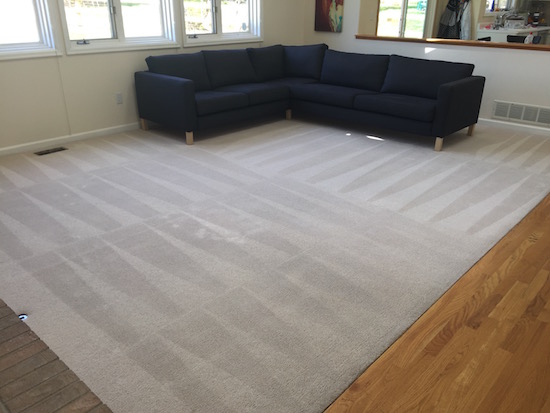 This was one of the worst spots. Now? It looks almost new again.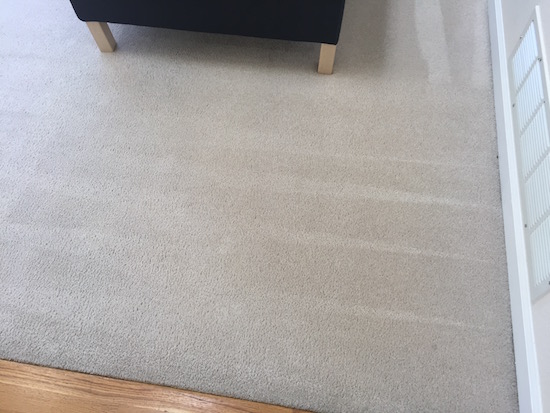 Nutella? What Nutella?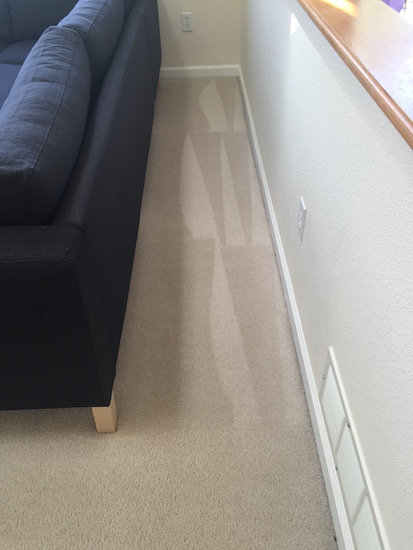 And a few more for good measure…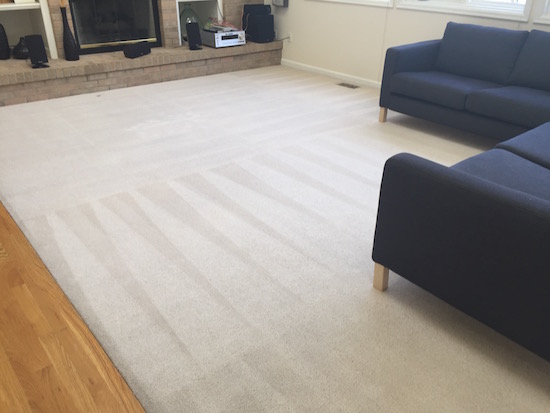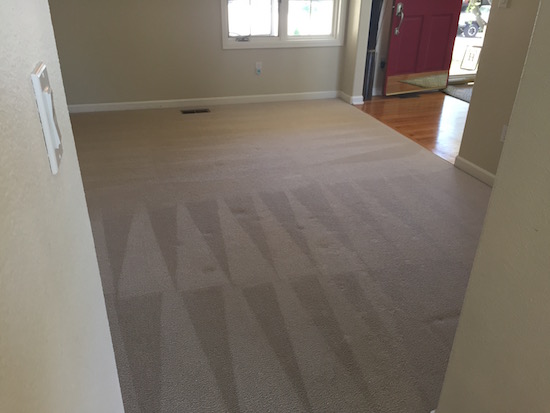 And OF COURSE what would this blog be without a few good ol' before and afters?!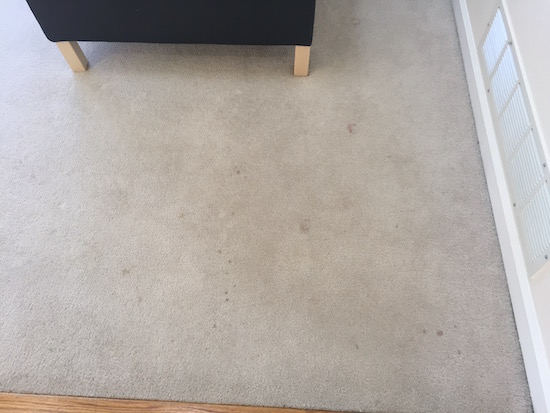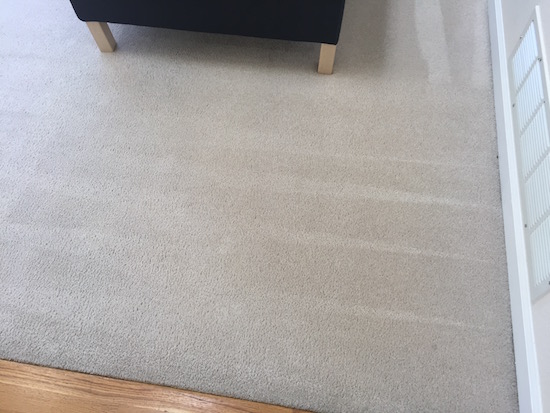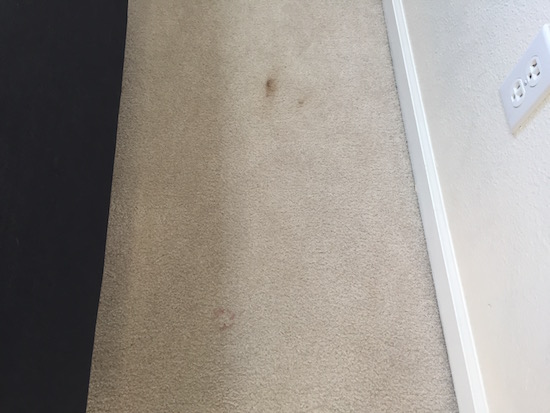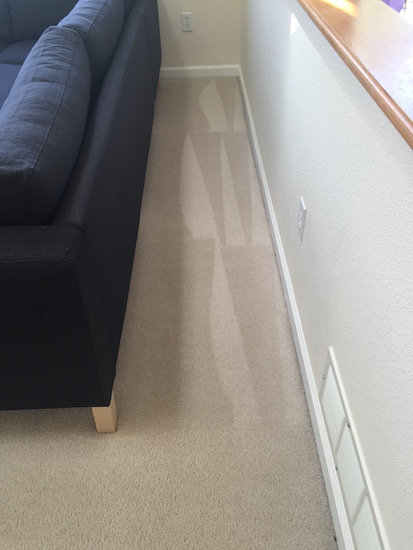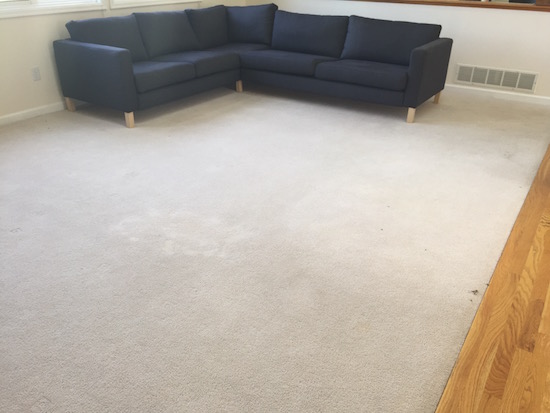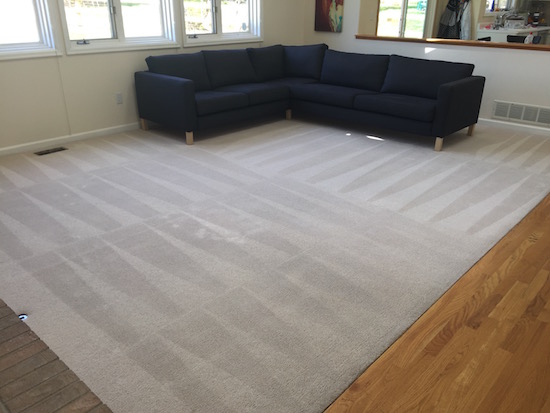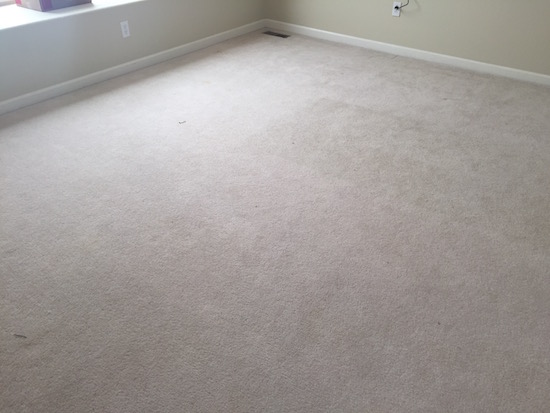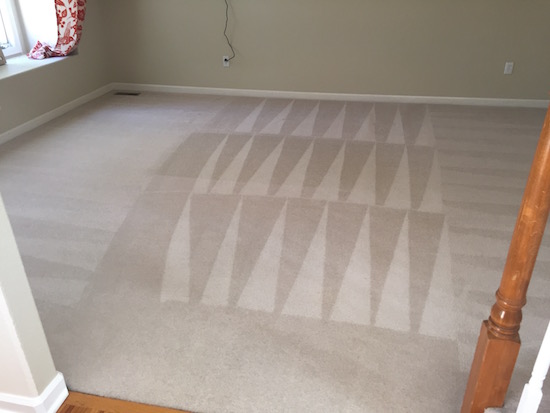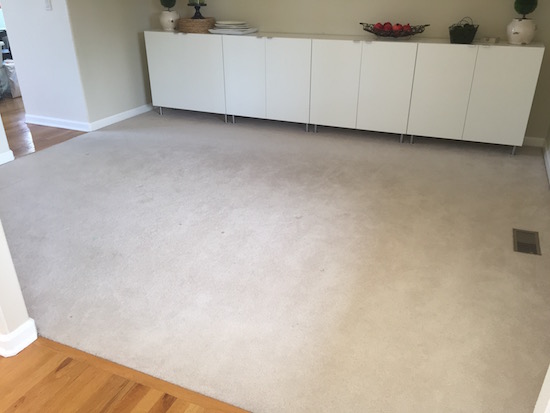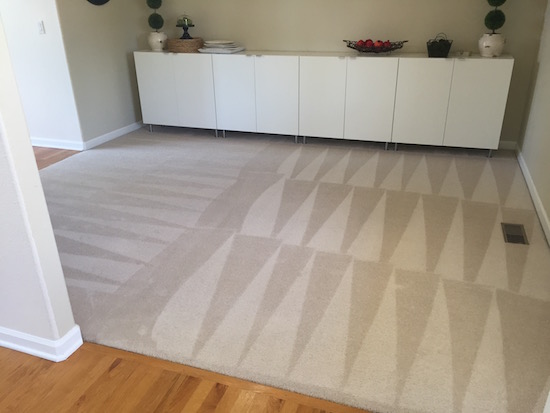 It looks so good now! The moral of the story? If you have gross carpet and don't want to replace it, ohmyfreakinggosh hire a carpet cleaning company!
If you live in the North Denver/Boulder area and need a carpet cleaning company, we used Professional Carpet Systems. They were excellent. (NOT an affiliate)
Thanks for reading! Have a wonderful weekend!