My daughter LOVES to bake. Like, daily, she is whipping up something in the kitchen. And of course, it's never anything easy – it's always some super creative complicated adventure that usually turns out delicious.
This time was no different – she and her friend created a beautiful Rainbow Cake 5-layers tall.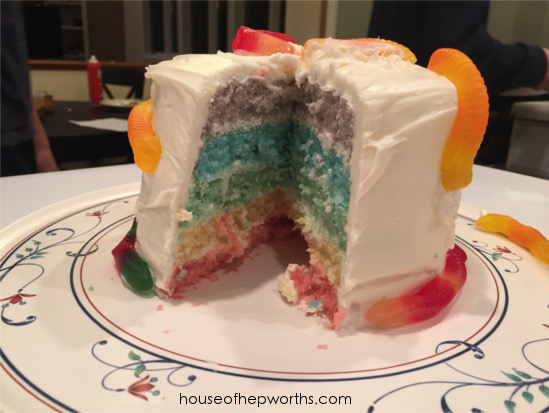 Obviously cutting into it was really fun but the best part was that it actually tasted really good!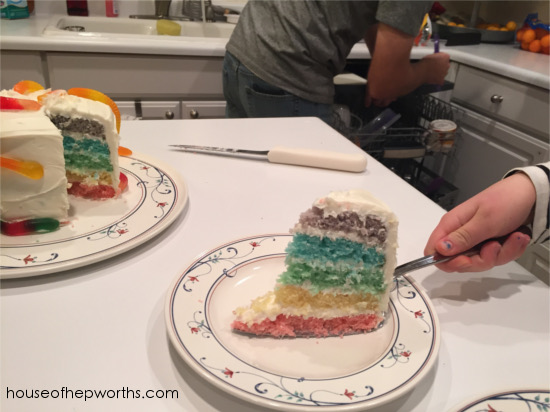 For this super simple cake that your kid can make, she started with 2 white cake mixes (the box ones) and mixed them up together in a double batch. Then she divided the mixture into 5 disposable cups. Once divided, food coloring was added until the desired color was achieved.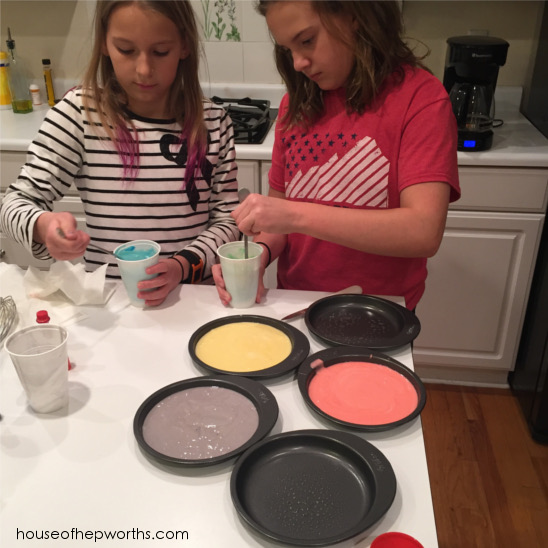 After that, the batter was divided into 5 mini baking pans (found here – affiliate link) and baked according to the box.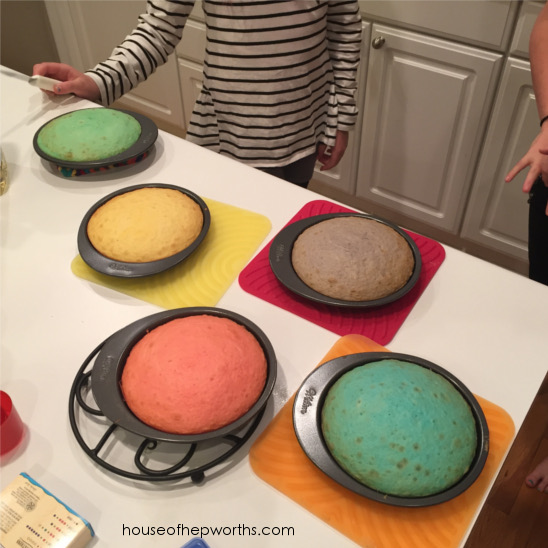 Don't those look so fun already?
Next up… icing and decorating! Kinsey used basic white frosting that comes pre-made (don't judge!).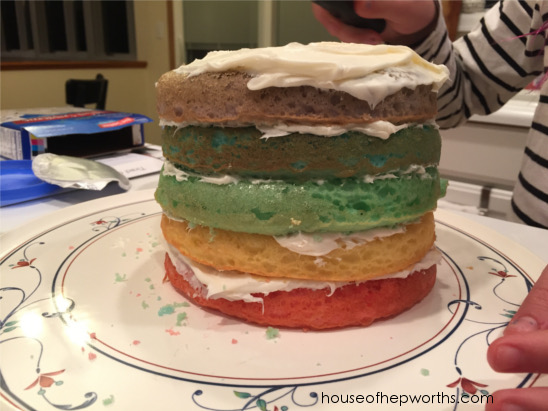 You can tell from her face how much she loves baking!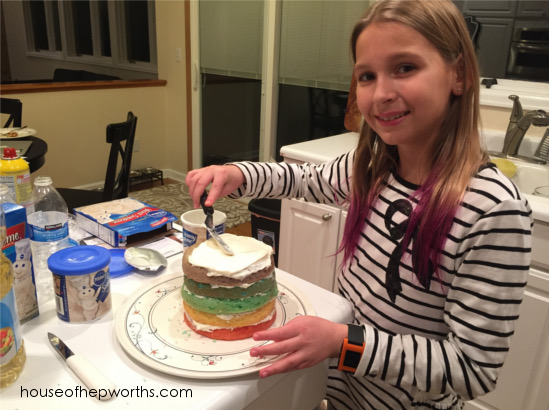 How does an 11 year old complete a cake? With gummy worms of course.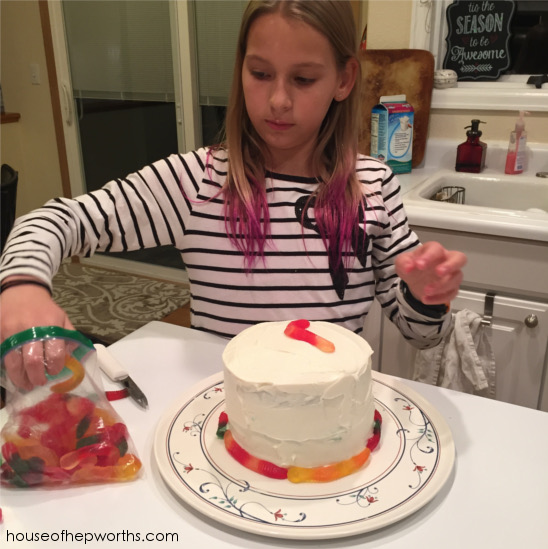 Time to cut into it. Eek I hope it turned out!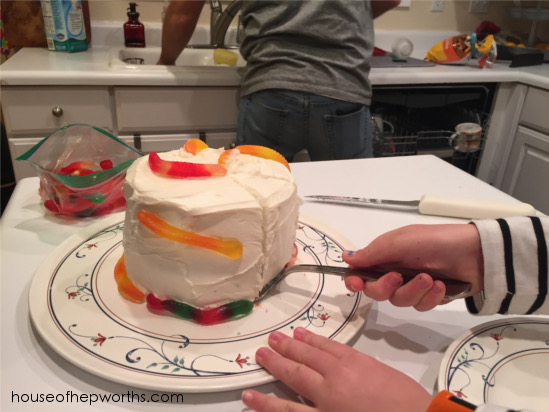 Oh how pretty! I'd call this a success!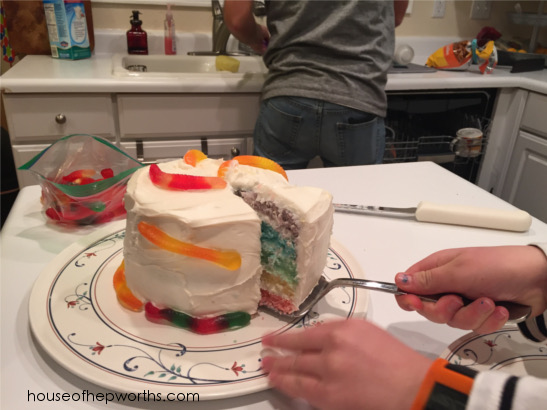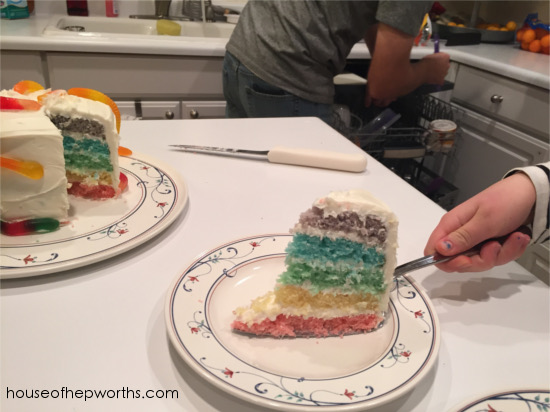 Shop:
Cake Pans: http://amzn.to/24zrtXR
Food Coloring: http://amzn.to/24zrJ9a
Pillsbury Cake Mix: http://amzn.to/1U7quv4
Pillsbury Frosting: http://amzn.to/1TVFN7Z