I have another holiday project to share with you today!
I found a big marquee star at Target a few months back in the clearance section, and as you can see, I updated it from boring blah gold to shiny and shimmery teal! It's just perfect for the holidays.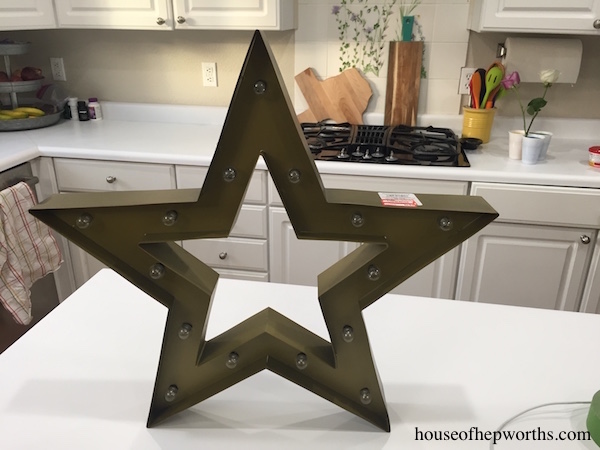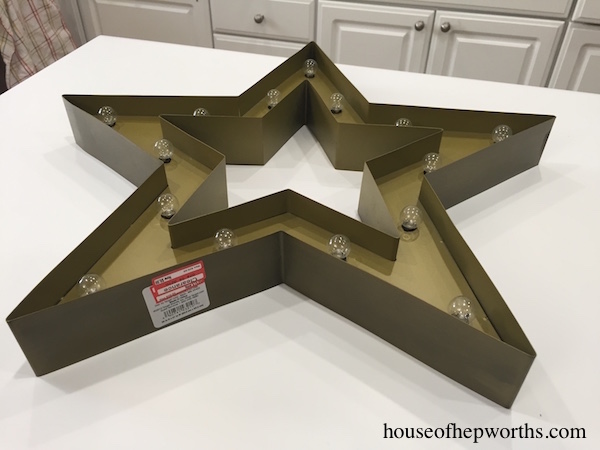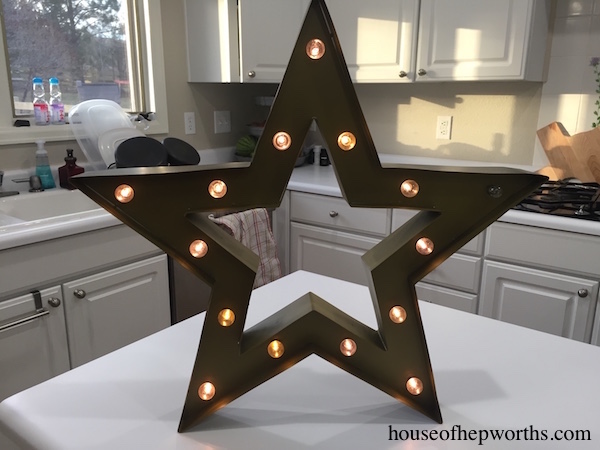 It was only $8.98! Dang. I am starting to see these marquee letters and shapes on clearance everywhere – maybe they have run their course? – but I still love them. If you want to grab one, try Michael's. They were all 70% off the other day.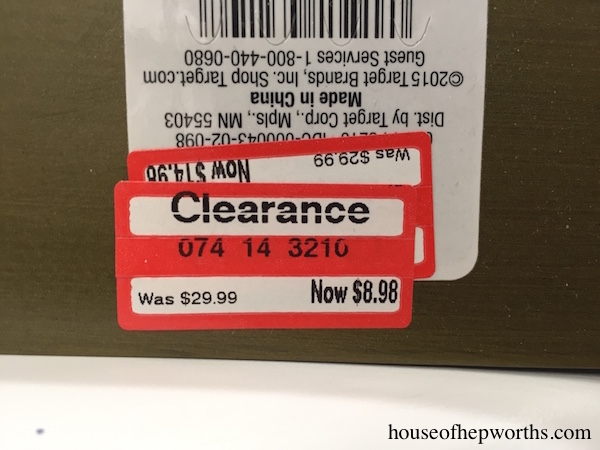 Well, this color is definitely not my favorite, and I wanted the star to really sparkle and fit in with a holiday theme, so I decided to spray paint it!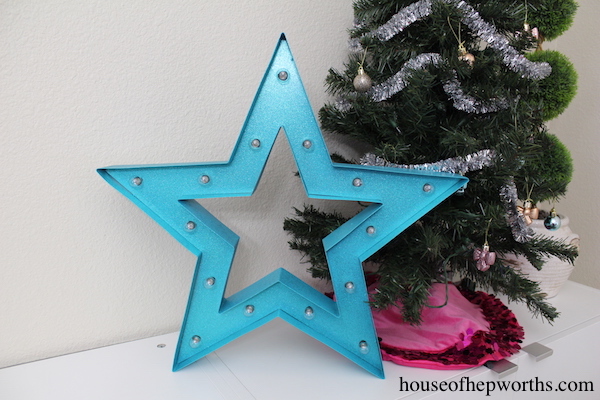 I was going to do a deep red, but once I saw the teal spray paint and teal glitter, it was all over for me. I've really been into this vintage holiday look lately. I love all the teals, lime, hot pink and light pink, mixed with some silver. It's just so pretty. Teal sparkle will fit it nicely with these colors.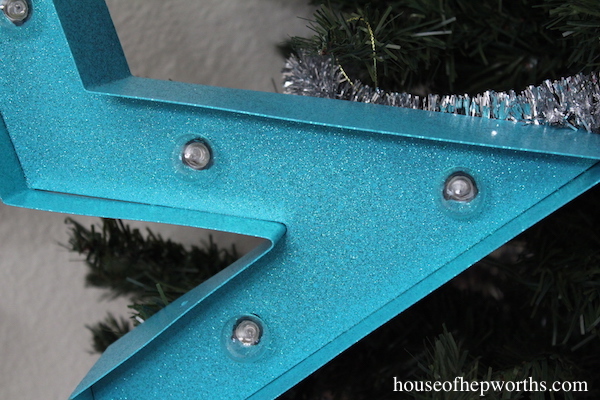 I disassembled the entire marquee before I spray painted it. Honestly, it wasn't that hard! On the back you can see the lights and battery pack.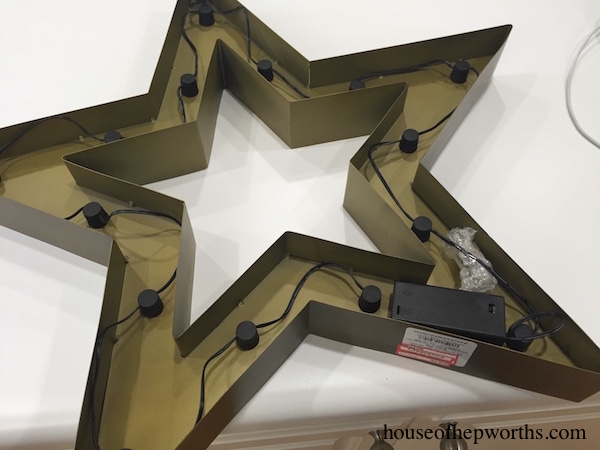 First, I removed all the bulbs. Pretty straightforward.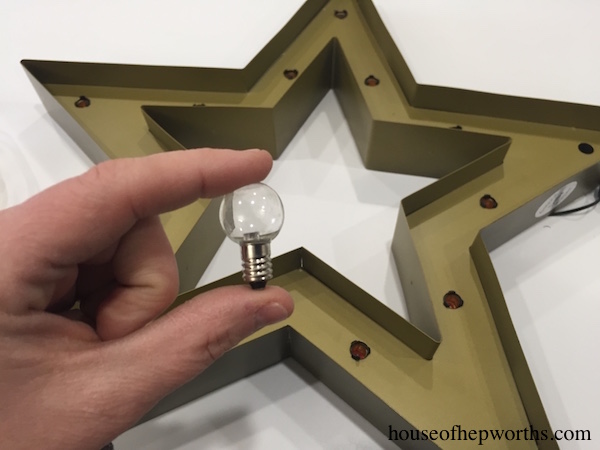 After that I started removing the strand of lights. Each little bulb section had to be squeezed a little and unclipped.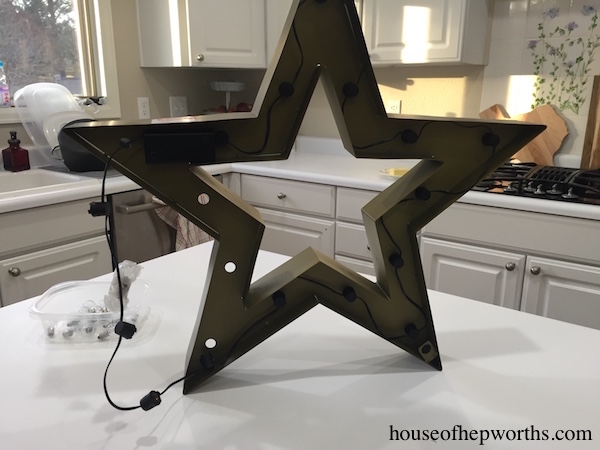 It wasn't hard, but if you aren't careful you could probably break the clips pretty easily, so take your time.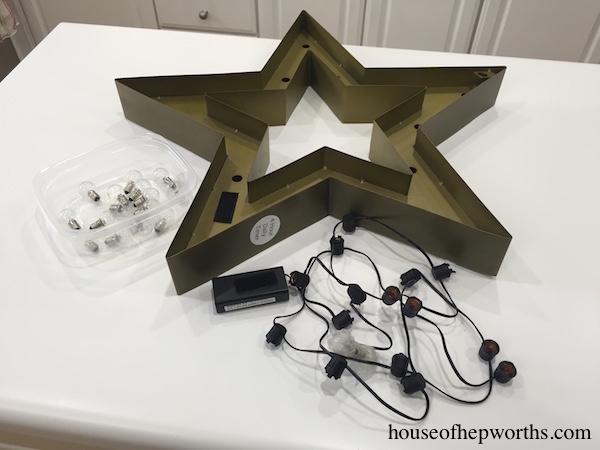 Time to spray paint! I've got a spray paint area set up in the storage room in my basement because it's too cold in the garage. When I spray paint in my basement I open the window in the same room to help vent the area.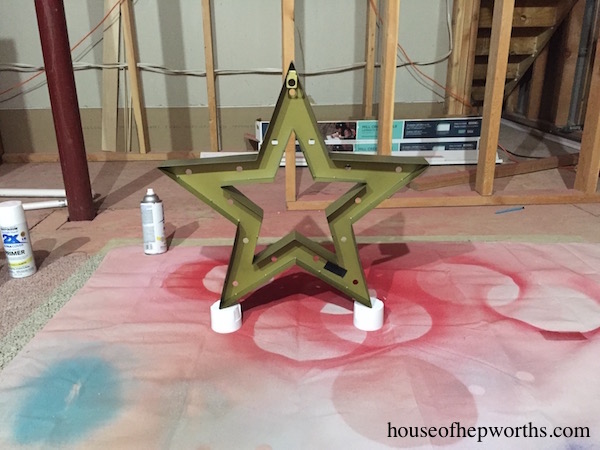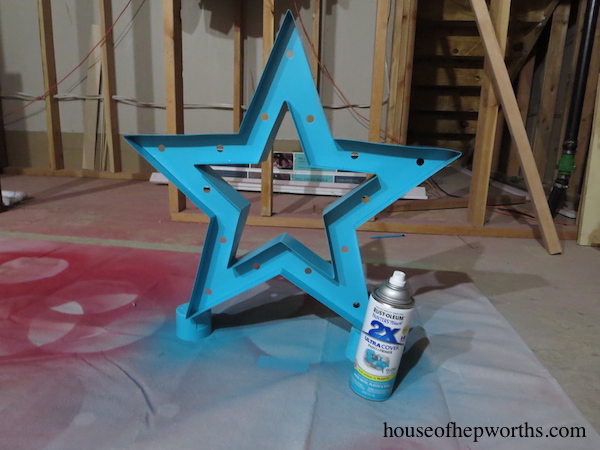 I used a color by Rustoleum called Seaside.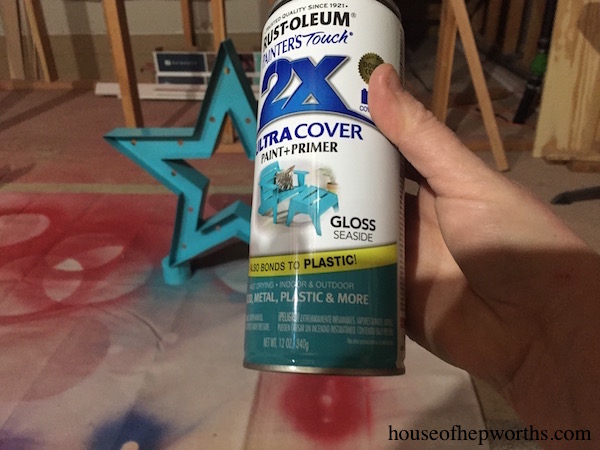 My little helper has grown up a lot lately and now likes to craft with me. She had fun creating her own little crafts while I worked on mine.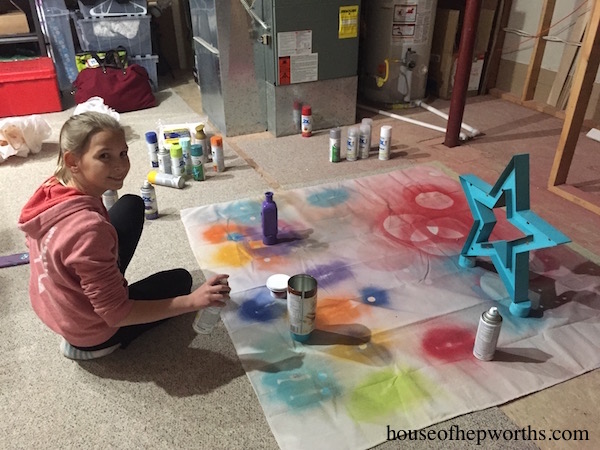 Once the teal spray paint dried I hit it with some Rustoleum Glitter, also teal.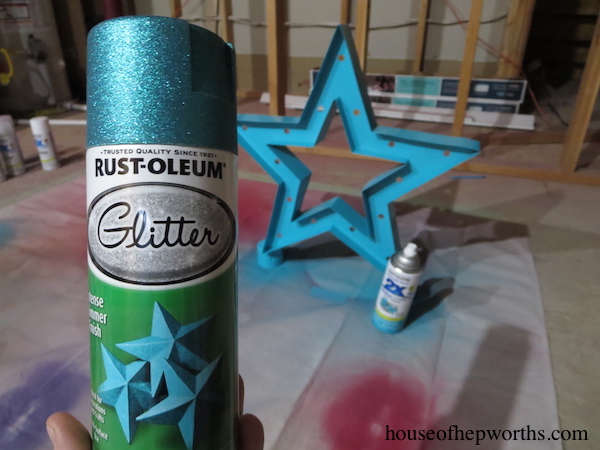 This is going to look awesome!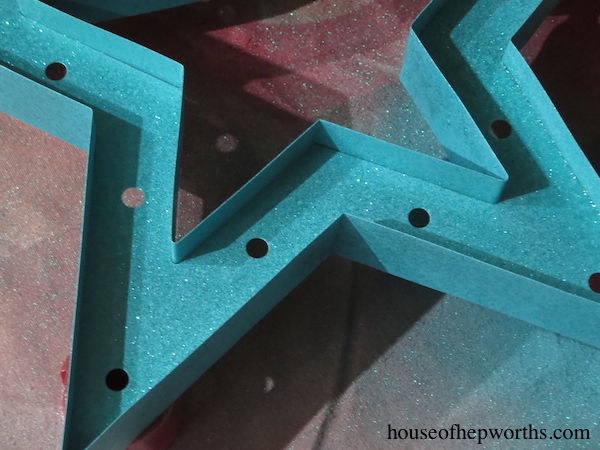 Once the glitter was totally dry, I added a top coat made for the glitter called Glitter Clear Sealer.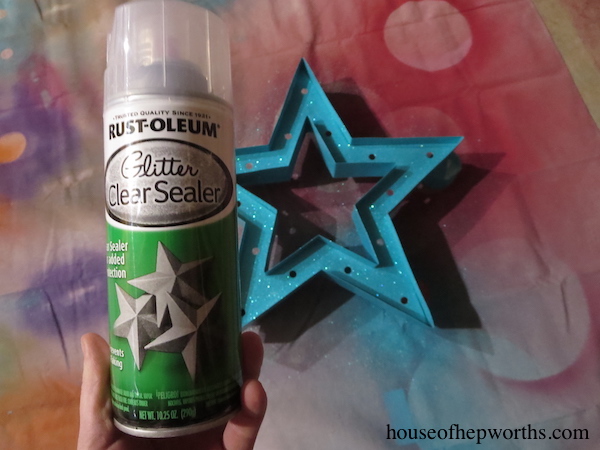 Just look how yummy that glitter looks! I was a little nervous to add the glitter because if I didn't like it it would be hard to remove. I'm glad I took that leap!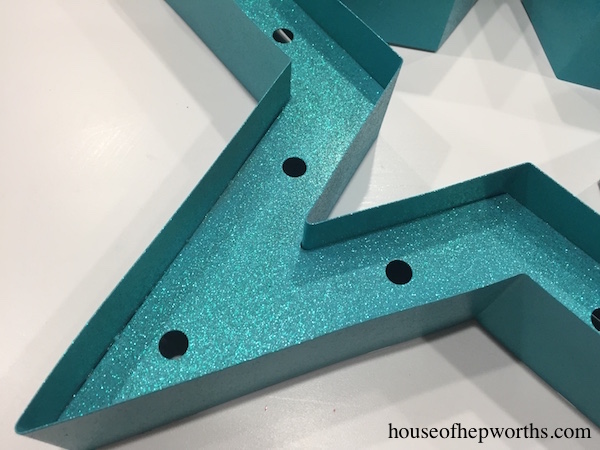 Shine bright like a diamond.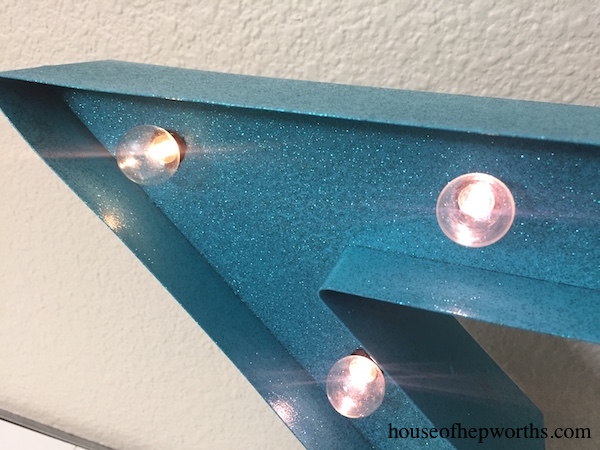 And the final result! I just love how it turned out! So so pretty.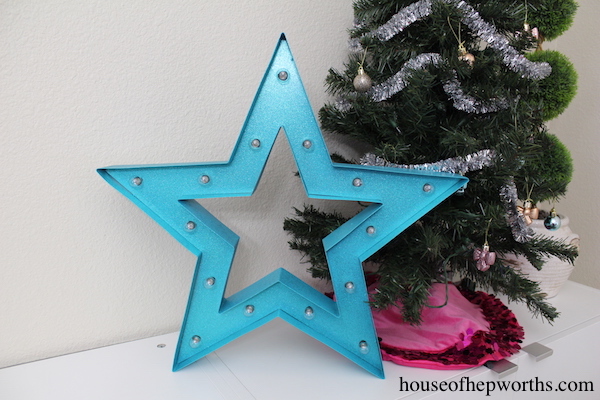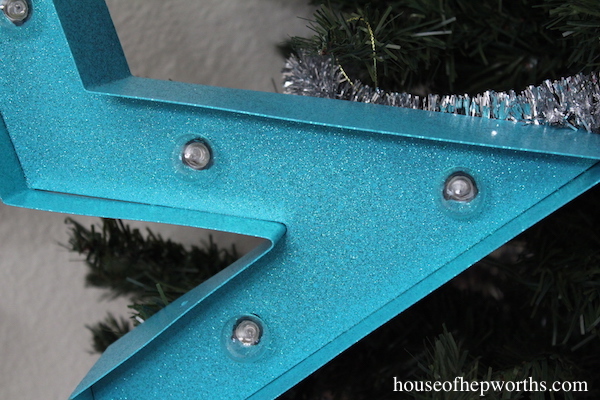 Painting this marquee star was so much easier than I anticipated.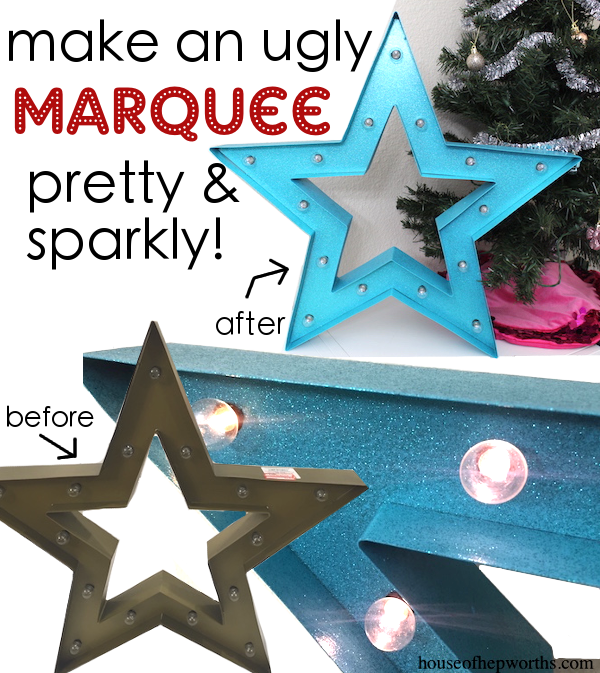 ************
Don't forget to enter the giveaway for a custom made Holiday Wood Sign: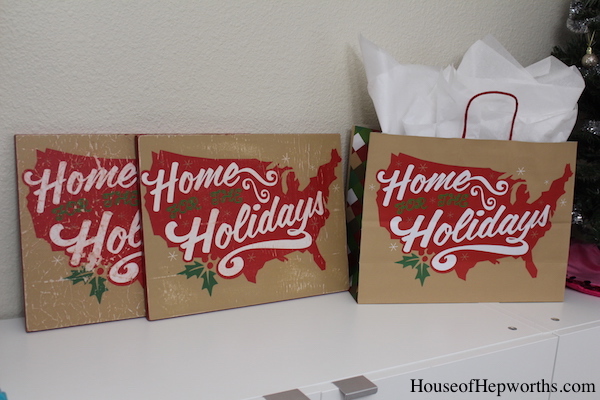 Have a great day!