In an effort to be festive this year I've made two wreaths! Today I'm sharing wreath #1 with you, and I'll share wreath #2 in a few days. This big ornament wreath was so easy to make! It is festive and fun, and I get compliments on it from everyone who comes over. Follow the simple step-by-step tutorial below to make your own festive ornament wreath – for much cheaper than if you bought one!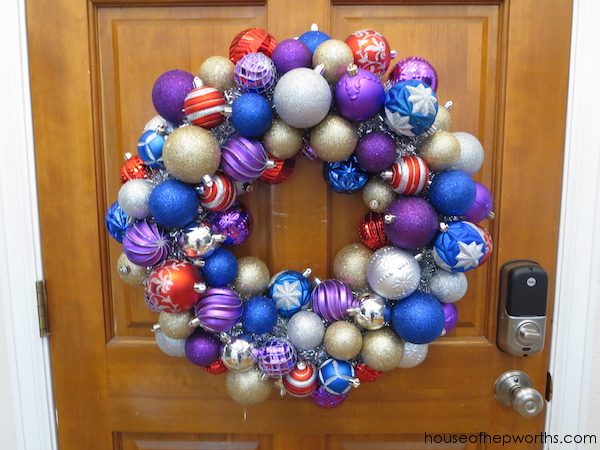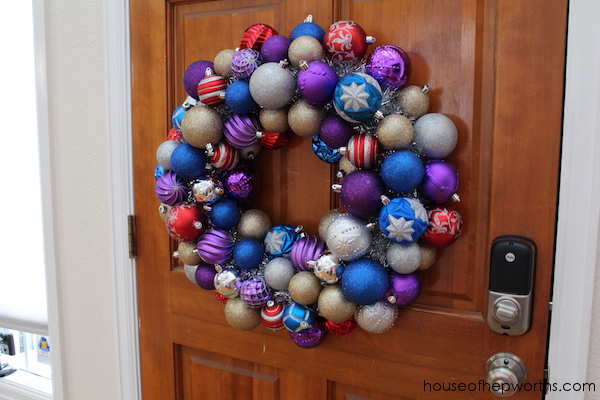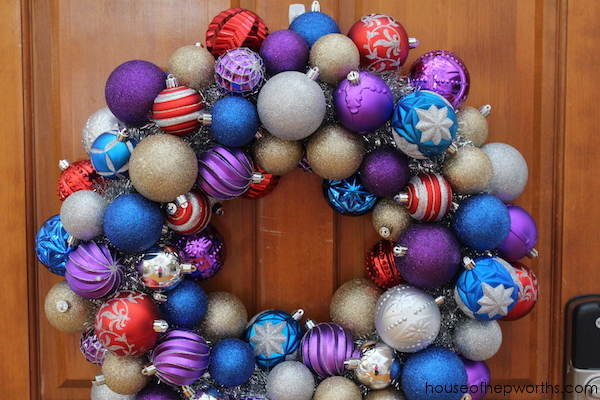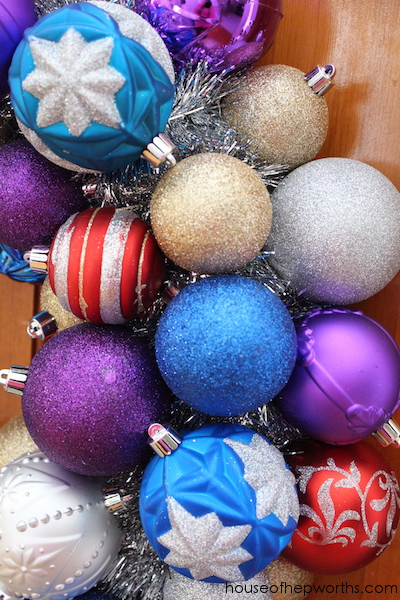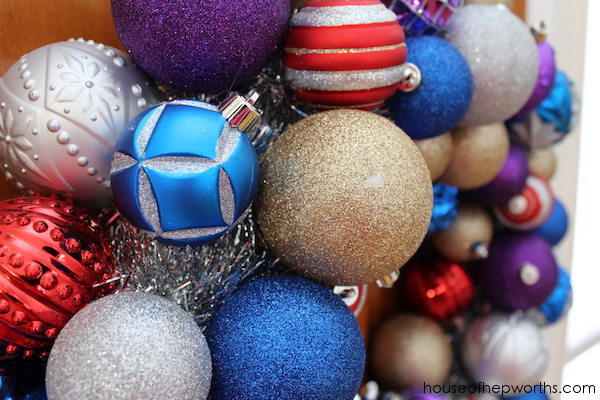 To make this ornament wreath, you will need the following items:
wreath form
a lot of plastic ornaments
tinsel
a strip of fabric or muslin
hot glue gun
First, cut (or tear) your fabric into strips – mine were about 2.5″ wide.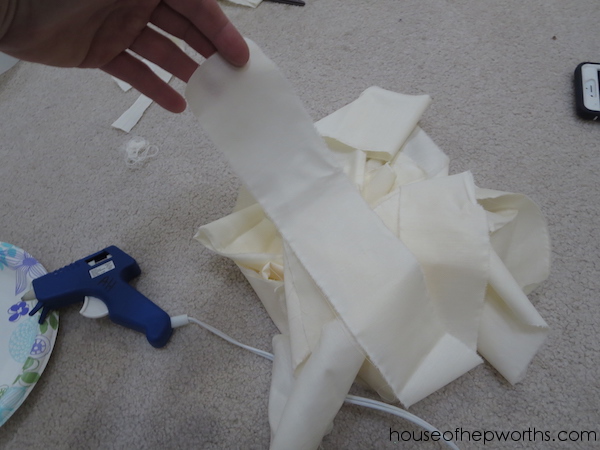 You want to wrap your fabric around your wreath form as a base layer to hot glue all your ornaments to. These straw wreaths can be messy, so leave the plastic on that came on them.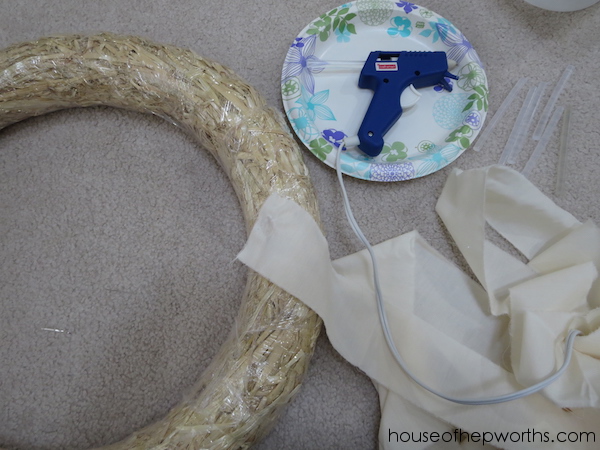 Here's my wrapped wreath. Now we are ready to create the wreath!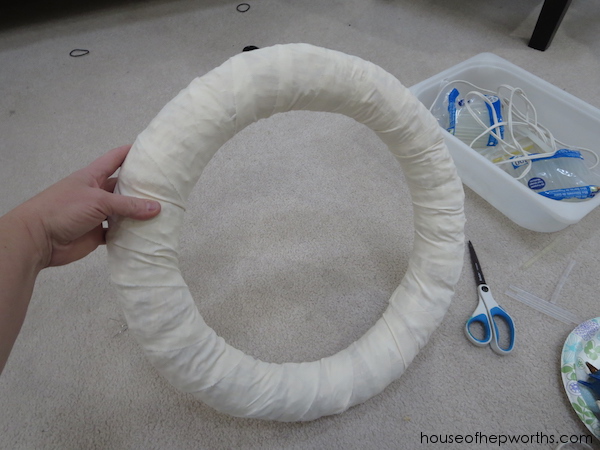 Next, wrap the tinsel around the wreath. Wrap it just enough that no fabric is showing, but you don't need to go crazy with the tinsel on this step. Most will be covered up by the ornaments. Hot glue the start and end of the tinsel to the back of the wreath.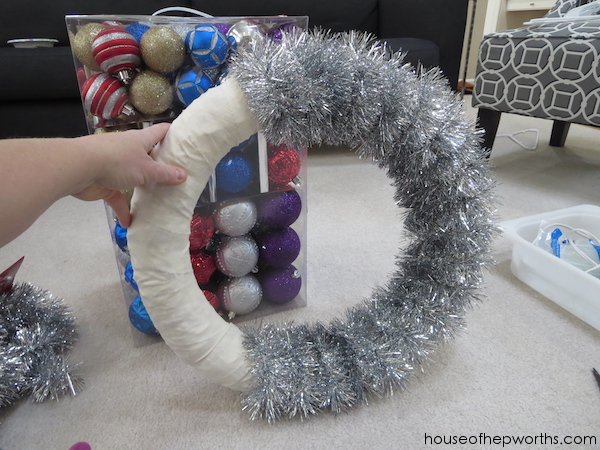 I purchased this big box of ornaments from our local hardware store. It was around $15.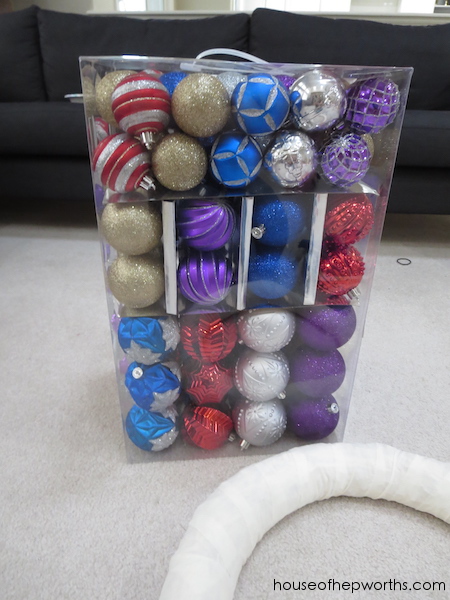 Now is the fun part – adding the ornaments!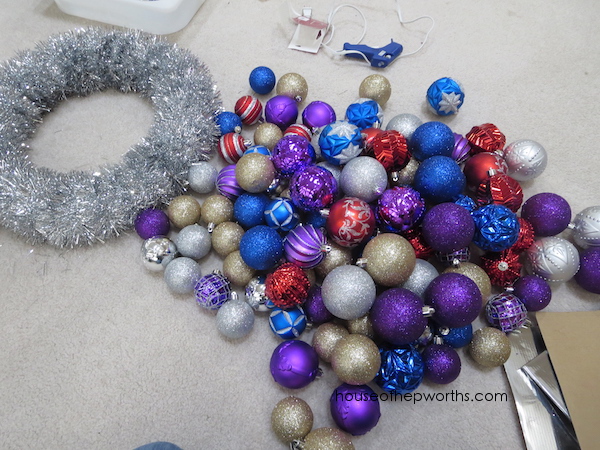 Starting with the largest ornaments, randomly hot glue them all over the wreath. Don't forget to do the outside and inner parts of the wreath.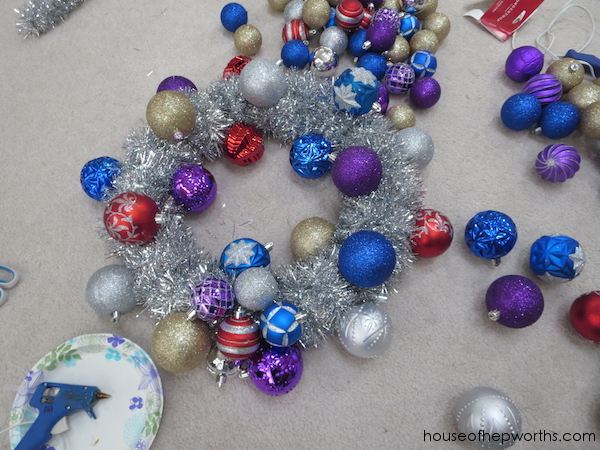 Work your way around the wreath, gluing each ball randomly. Add the largest ones first, then the medium, and finish by filling in the holes with the smallest ornaments.
When you think you are finished, hang the wreath up and look for gaps to fill. You will probably find a few holes around the outside edges that you need to plug up with more ornaments.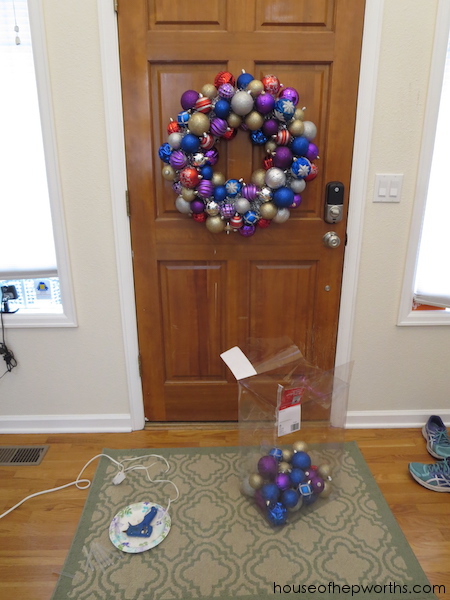 That's it! You are done with this expensive looking Christmas wreath!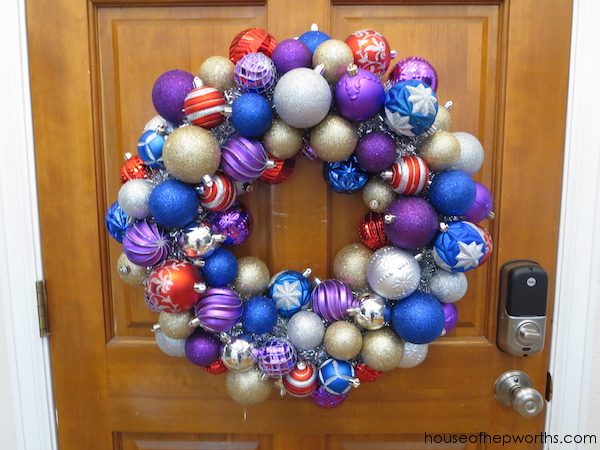 So easy, right?!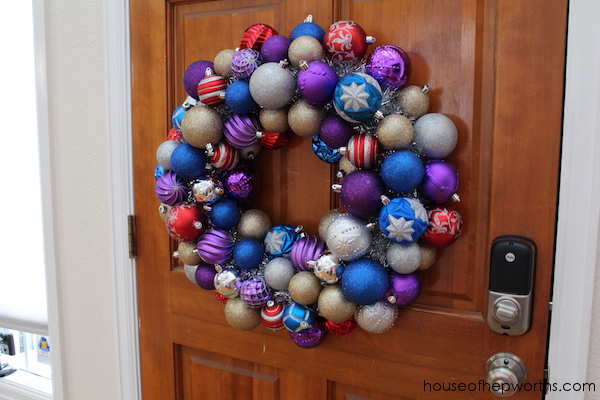 It amazes me how easily you can whip up one of these tinsel and ornament wreaths. They look so fancy and intimidating to make, but they are easy.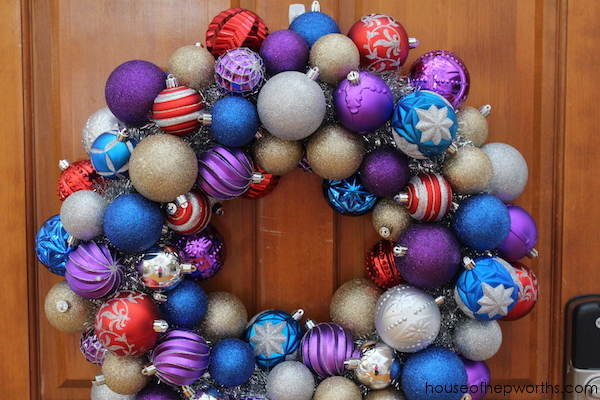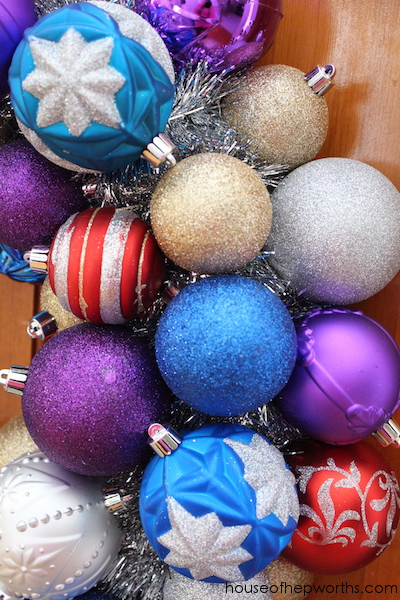 This is such a simple and inexpensive way to wow yourself and all your guests! If you want to get extra brownie points, whip one up for a neighbor or a friend.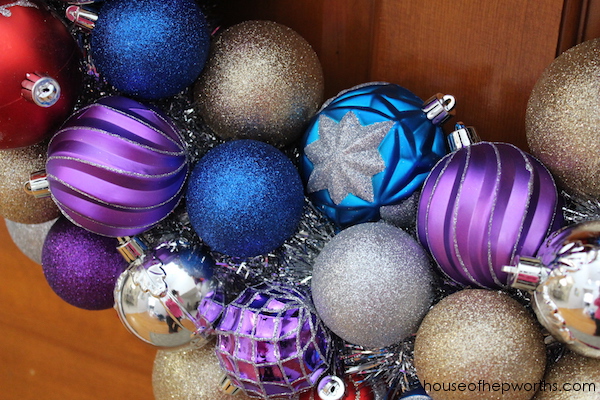 Have you made any wreaths lately? I'd love to see them. Post a link to your wreath blog post in the comments so we can all enjoy your creations as well!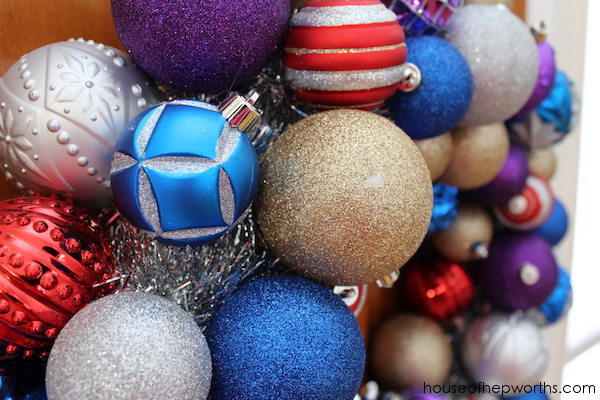 Have a great day!