Today I have a quick and easy tip for organizing the cavernous hole under the bathroom sink. Our guest bathroom tends to be a catch-all for crap under the sink, and with it being a huge hole, it doesn't leave much room for organization. Here's what it looked like before. Yikes.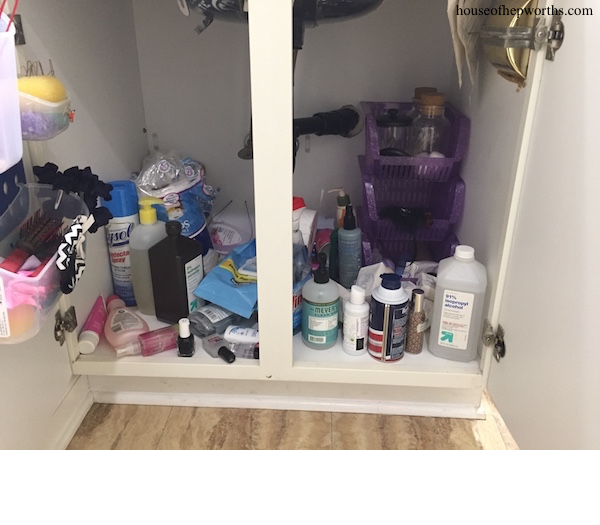 I'm sorry for that. I'm sure you now need some eye bleach. I know, huge mess! Before I tackled the cabinet, I measured how wide the opening was and ran to Target for some type of drawer to hold everything. Here's what I came home with.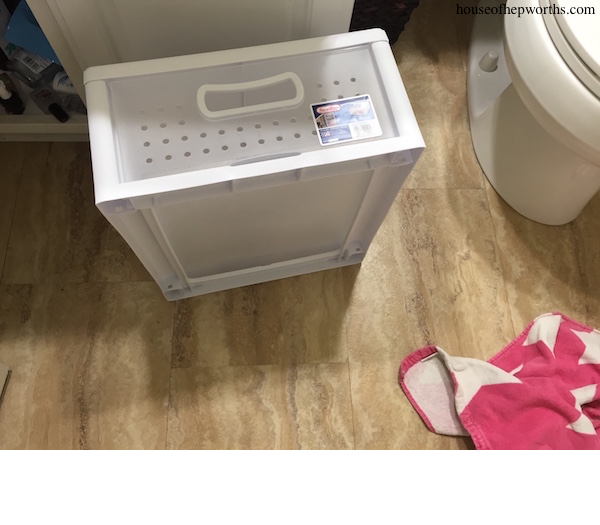 When I got home I pulled everything out of the cabinet. Organizing is much easier if you empty the space fist and then only put back into the space the stuff you really need.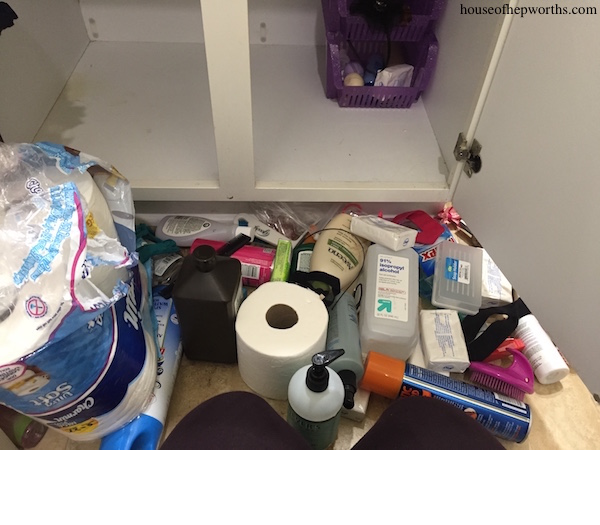 I quickly determined that none of this stuff even belonged under this guest bathroom cabinet: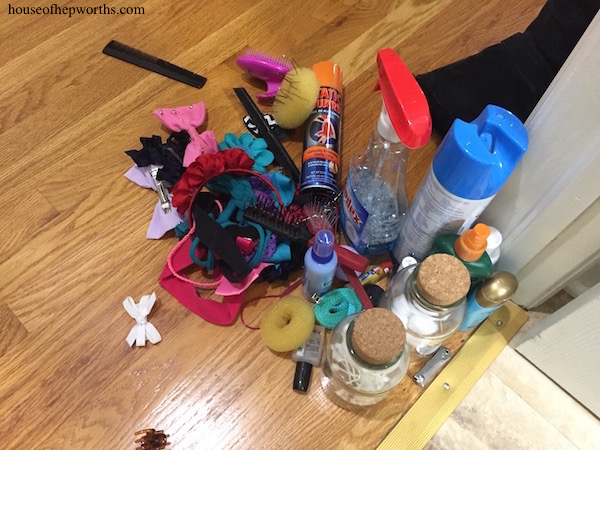 Most was stuff that went upstairs in the kids' bathroom or somewhere else entirely. Once I went through all the stuff, I put the new drawer inside the cabinet and hoped it would actually fit and I measured correctly.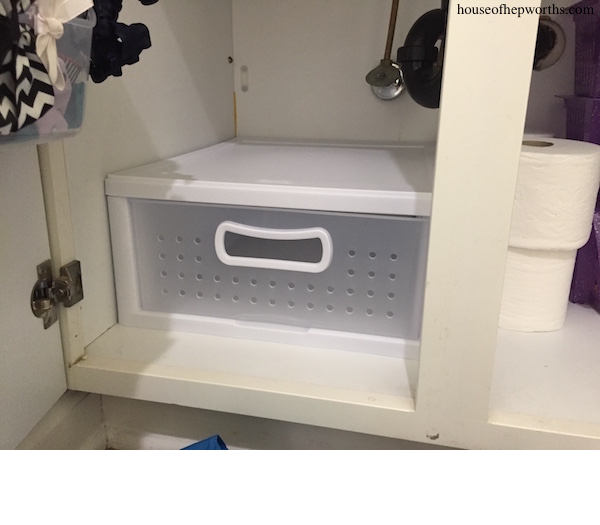 Whew! It fits perfectly.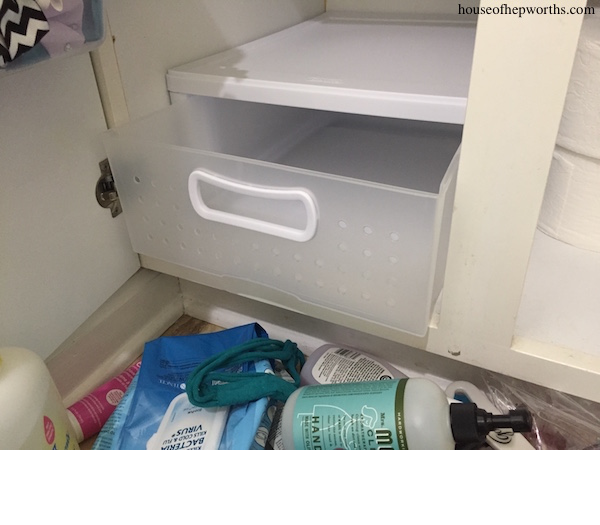 I loaded up the drawer to hold all the essentials that we need in this guest bath. Done. Simple and organized.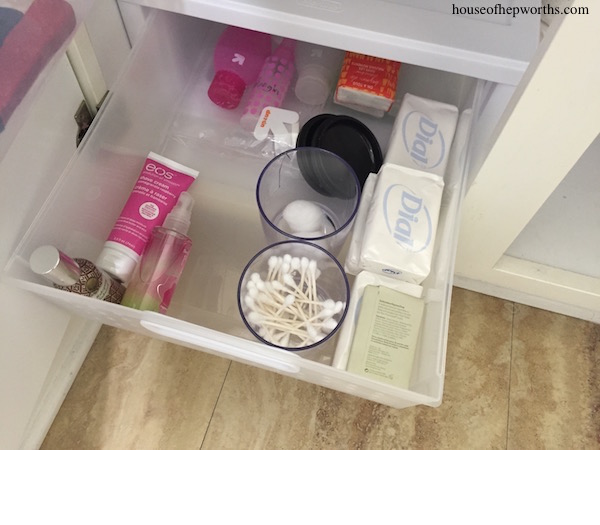 And here she is all organized and clean. I stack bath towels on top of the new drawer, but if you needed to you could buy a 2nd one and stack it on top.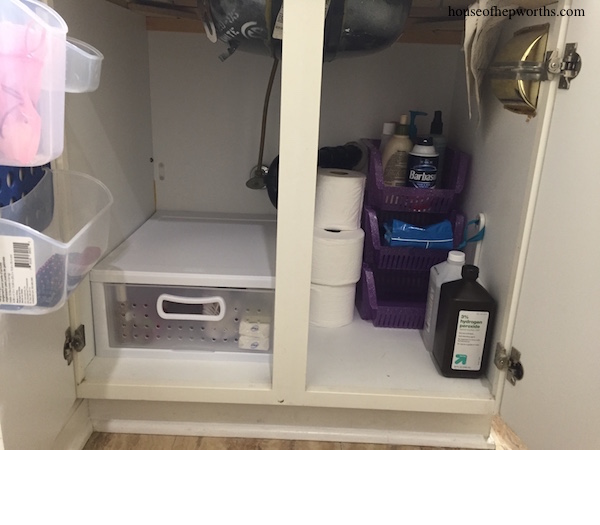 The little 3-tiered purple organizer I bought a long time ago at the dollar store, in case you were wondering.
Thanks for reading! Have a wonderful weekend!