Today I'm sharing with you the easiest quick fix. I'm kicking myself that I waited almost two years to tackle this simple project. Here's my kitchen sink. It's definitely not my favorite (I still weep over my under-mount stainless steel single bowl sink in our last house), but it does the job for now. This entire situation you see going on here will hopefully be gutted this year. Hopefully.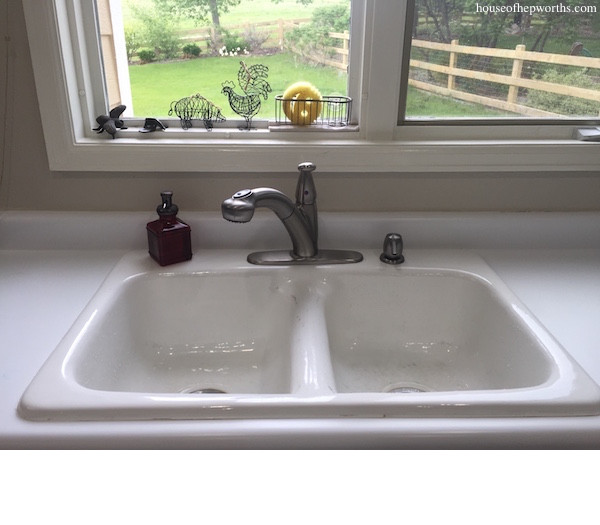 If you look a little closer, you'll notice this in-sink soap pump. This thing has been broken since the day we moved in. Yup, we've lived here almost 2 years and we have never used it.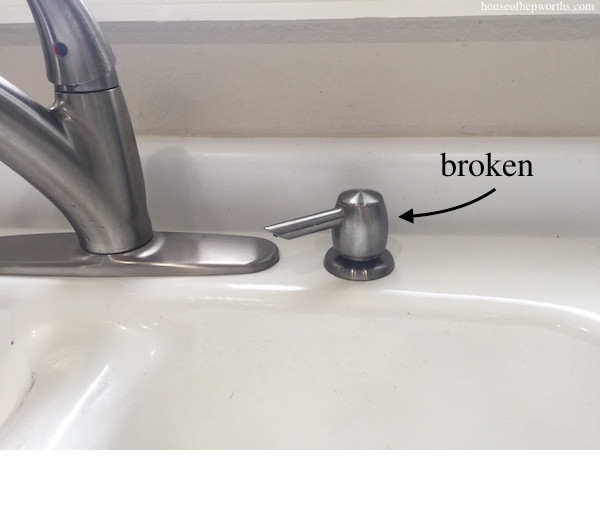 So I was trolling our local hardware store a few weeks ago (yes, I browse our local hardware store for fun. Yes, I understand that is weird.) and I stumbled on this Sink Hole Cover. Light bulb moment!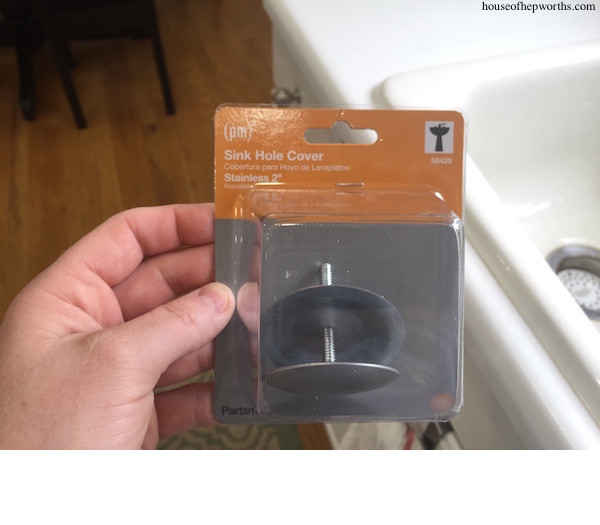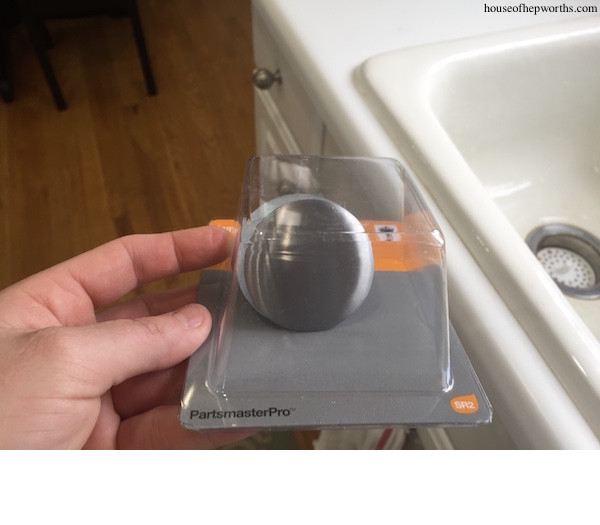 I think it's quite obvious at this point that I'm going to take the soap pump out and replace the hole with a cover. So, first things first, remove the soap pump. It was pretty easy. I just crawled under the sink and loosened the soap bottle.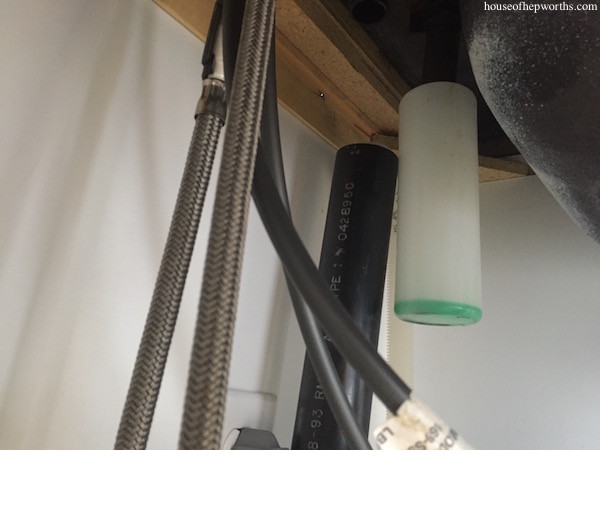 Easy, but soapy. haha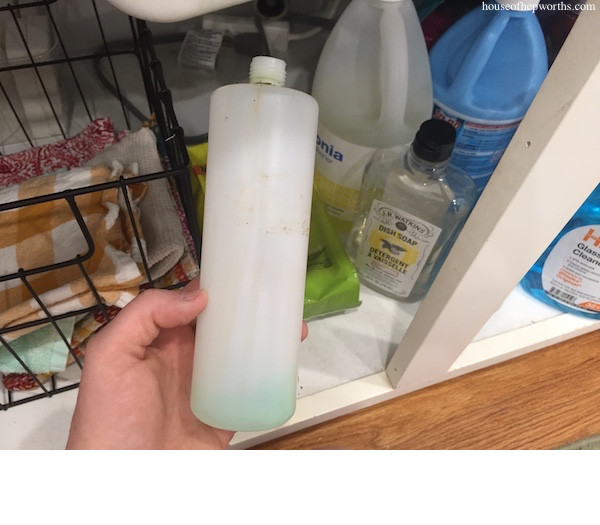 To remove the actual pump, get back under your sink and unscrew it! Yup, that's it.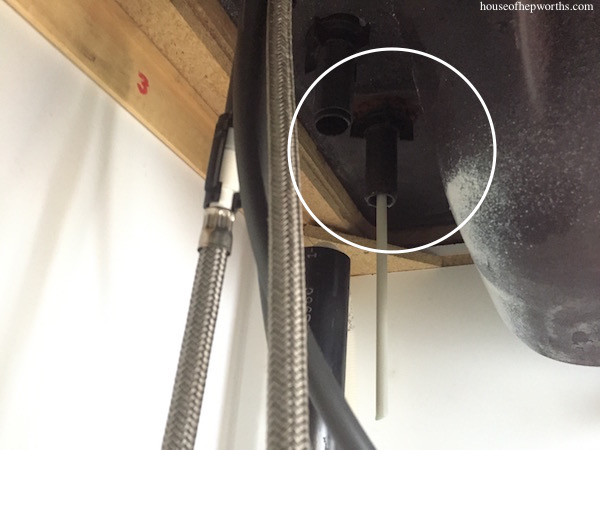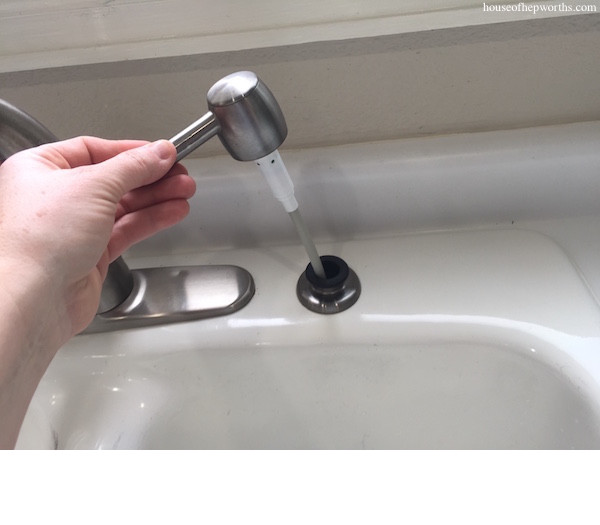 Don't lose your lunch over the next picture. Trust me, I clean this sink all the time!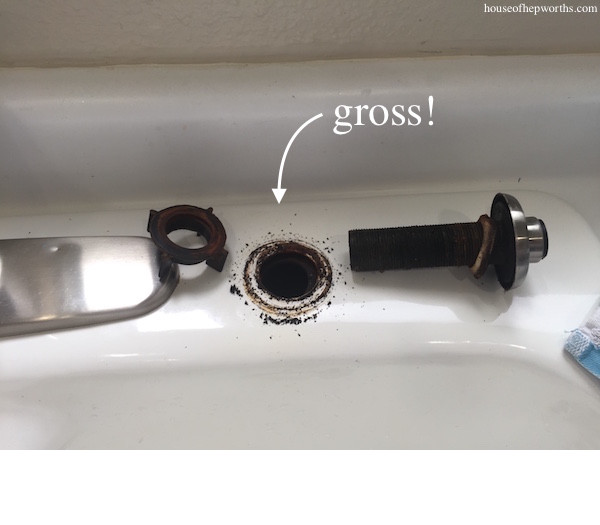 And now it's time for the hole cover. I scrubbed and scrubbed the sink and got the hole as clean as I could. It is permanently stained with a rust ring or something.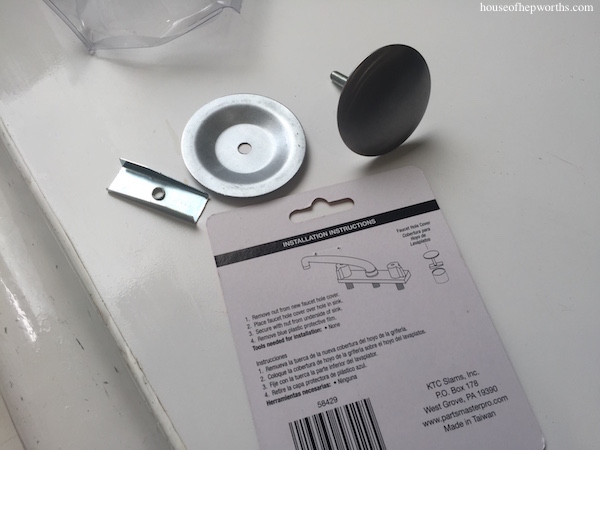 Insert the hole cover into the sink hole…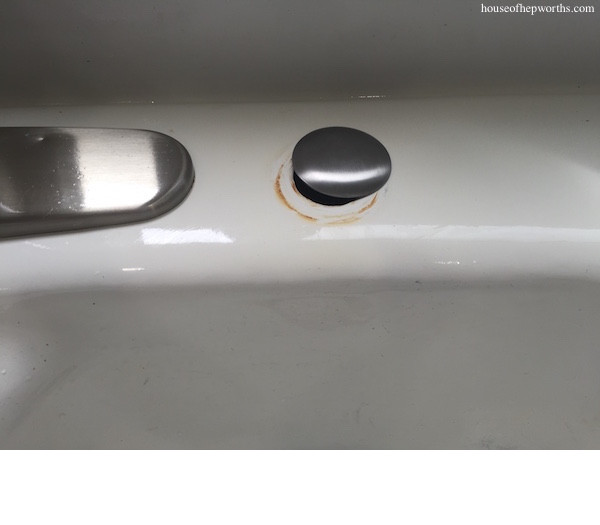 Then climb back under the sink and screw in the cover from below.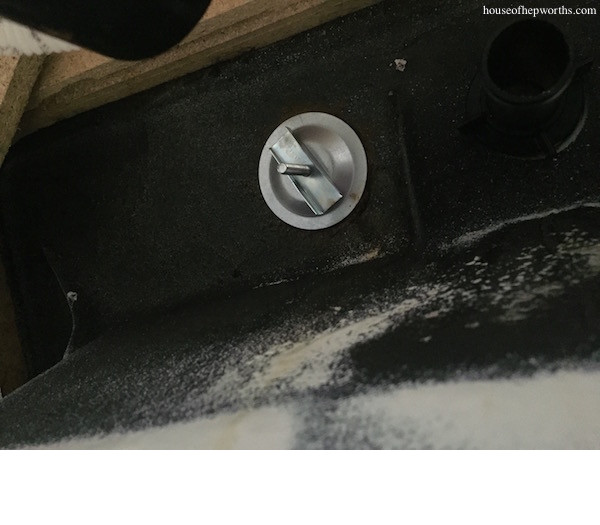 And now my updated sink: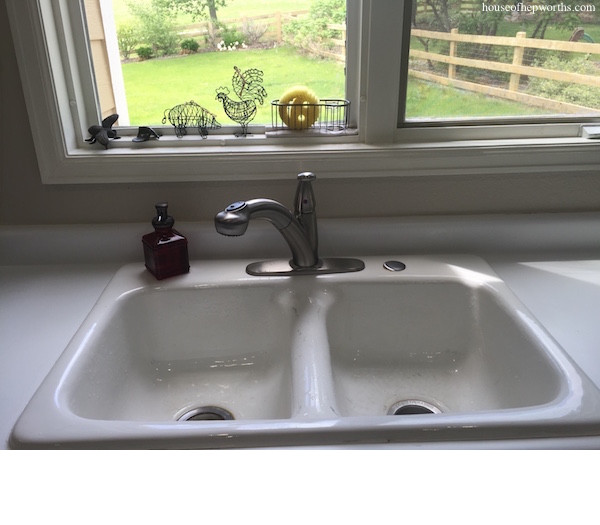 This isn't life altering, but it's a small update that has made a difference. Now the gross soap pump isn't in the way, and the sink looks a little less cluttered.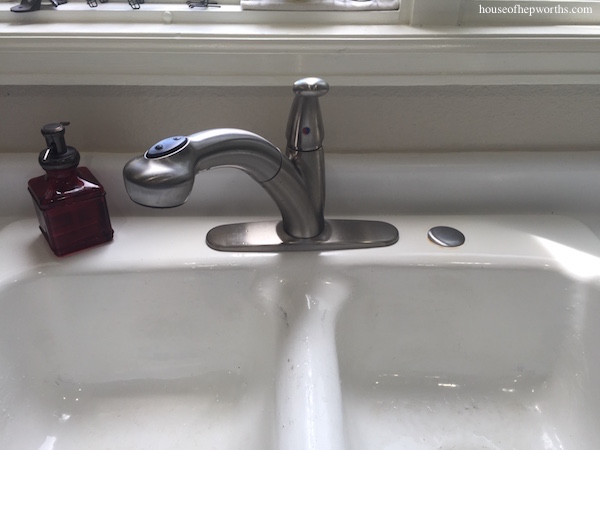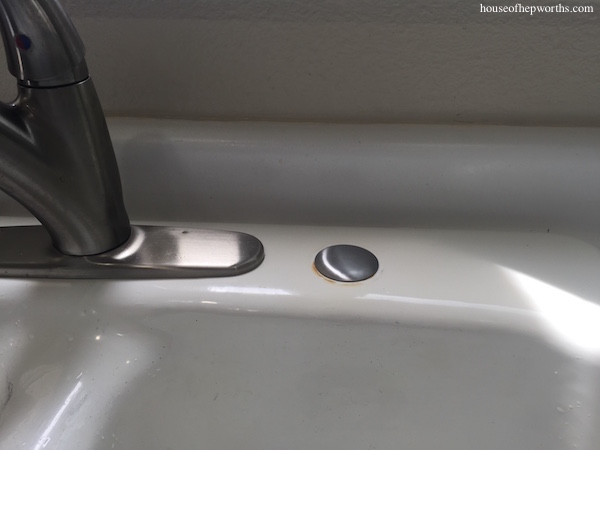 Here's my kitchen sink with the new sink hole cover and the nice view I see as I look out the window.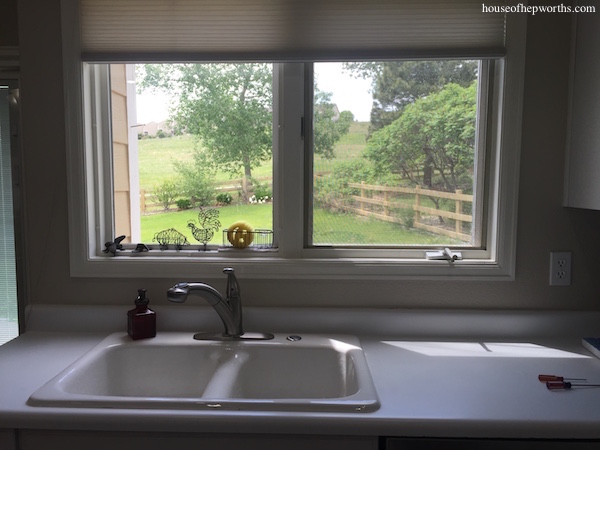 So there you have it. A quick and simple update. What is your favorite simple home tip?
Thanks for reading! Have a wonderful week!

*this post may contain affiliate links