Holla! Happy August everyone! School starts in like 13 days. I can't even believe it. How has summer flown by so fast? I swear it will be Christmas before we know it. Time needs to take a chill pill and slow down!
Sorry for the absence Monday and Wednesday this week. I've been trying so hard for several months now to get back on a schedule and post 3x a week. Until this week I was killing it. I came down with something though and felt so terrible, hence the absence. Sorry!
So, as you might know if you've read my blog for awhile, I pretty much loathe the windows in my house. They are wooden, rotting, leaky, and as if that wasn't bad enough, they all have a crank to open them so my blinds won't sit flush when closed. Also, because of the crank opening all the screens are on the INSIDE of my house, which I just think is gross. First world problems.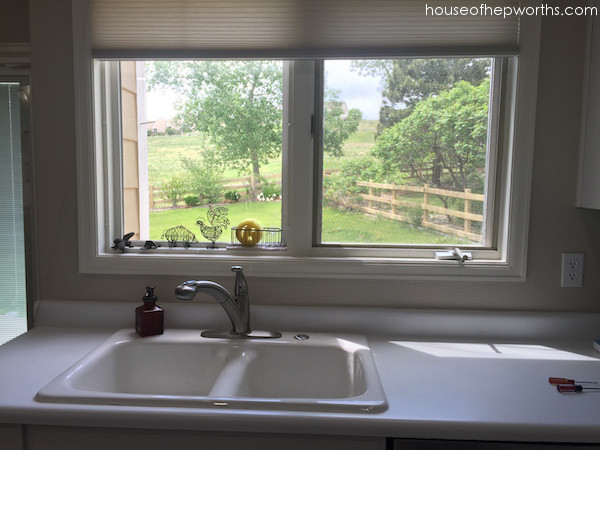 Oh em gee I hate these cranks. There aren't many things in my life that cause such a physical reaction from me, but for some reason, these cranks do. They literally cause my blood pressure to spike just from looking at them.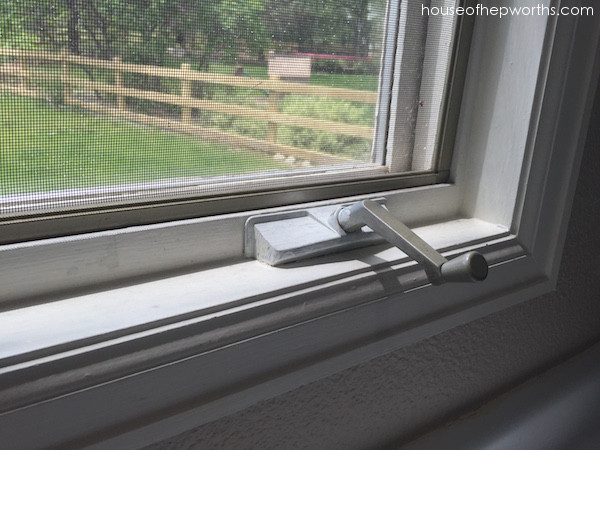 Well, I was trolling amazon and I stumbled on a different kind of window crank: a nesting window crank.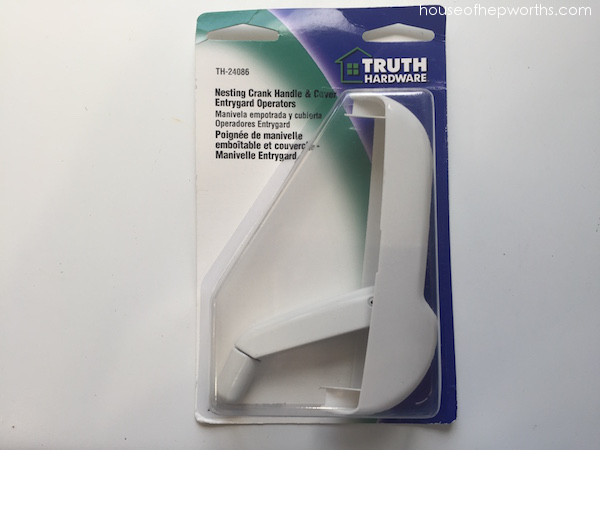 Hmmm. This looks promising. Maybe it will nest just enough that my blinds can actually close now, and when said blinds are closed, you won't see a handle protruding out from under them. A girl can hope. I ordered one handle to give it a go. At sixteen bucks each, I didn't want to fill my cart with all the handles and then hate them and have to return them all.
So, my trial window? The one in the kitchen. We shall see how this goes!
Installing the new handle was so simple. First, unscrew the old crank: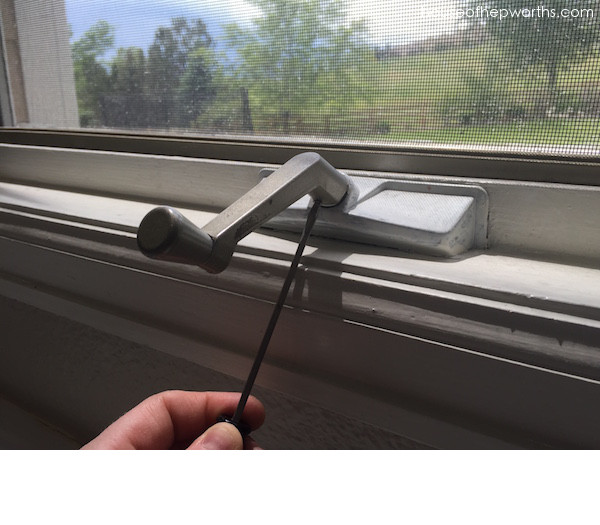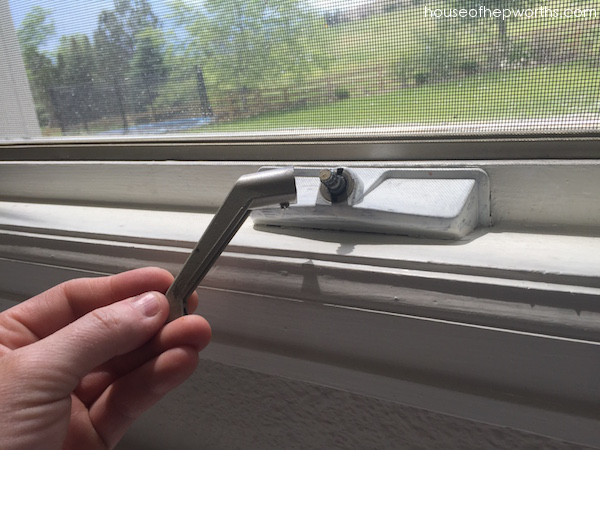 Remove the cover. Gross! Don't worry, I vacuumed all this crap out before putting on the new cover and crank.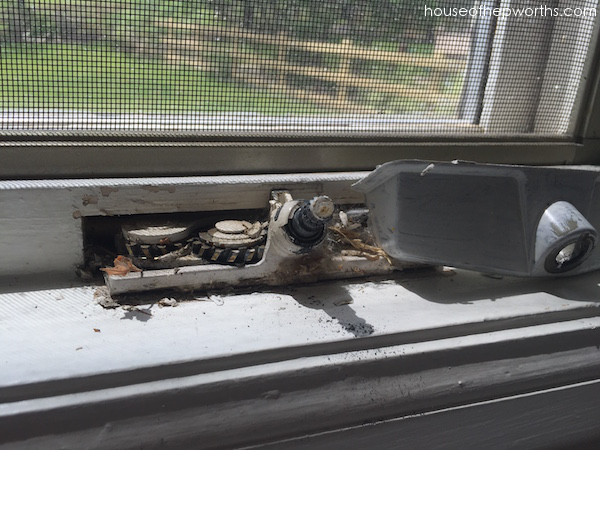 Snap on the new cover. I don't think I've ever done an easier DIY.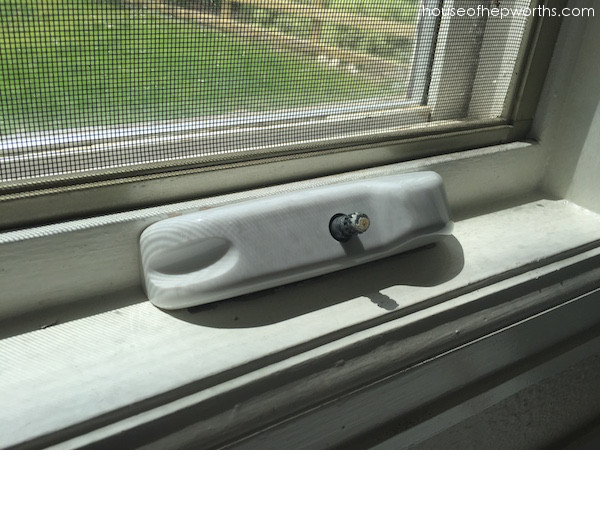 Screw on the new nesting crank: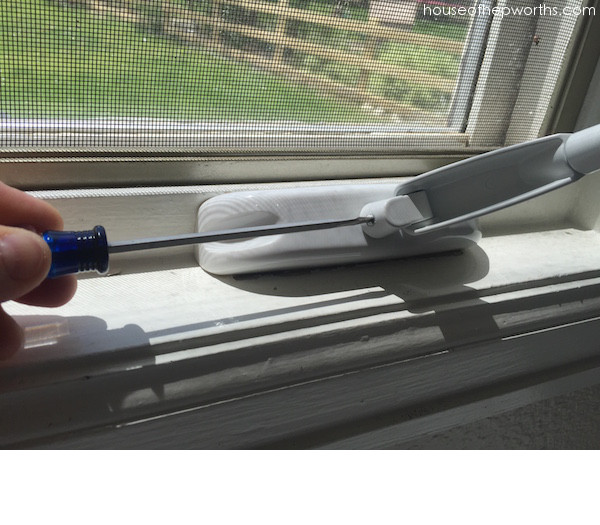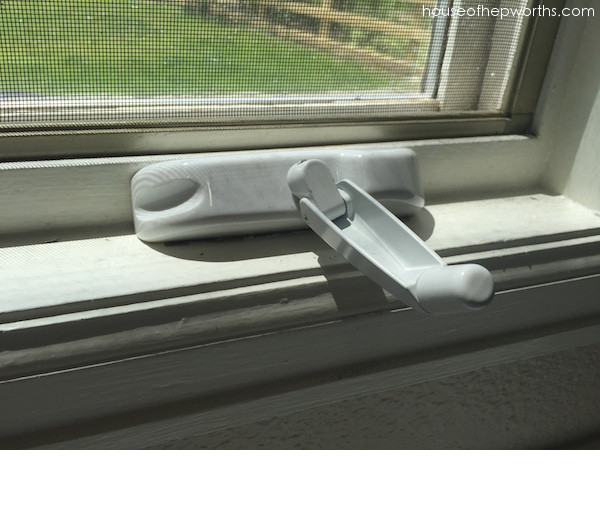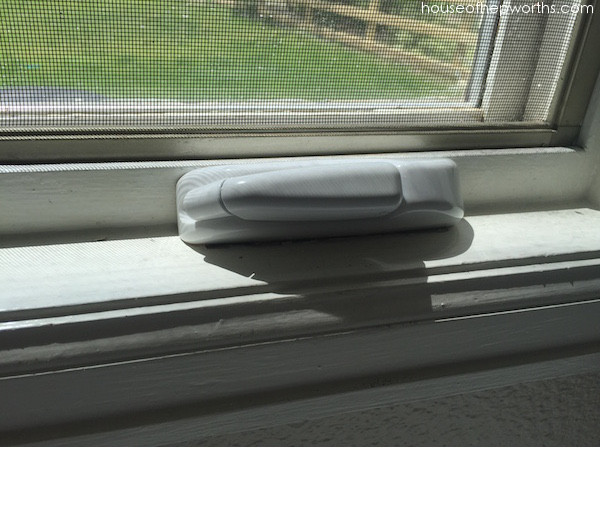 Oh my gersh, I might be on to something here. This looks super promising!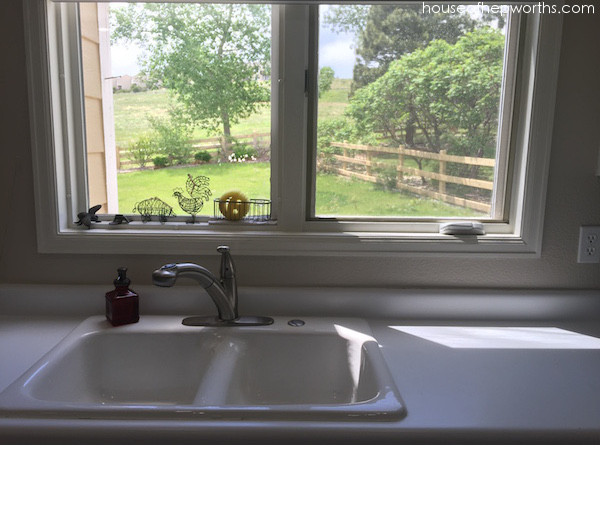 Look at that handle, all nested and white instead of cream. The carpet finally matches the drapes if you know what I mean. Plus the crank doesn't protrude out like it's trying to stab someone.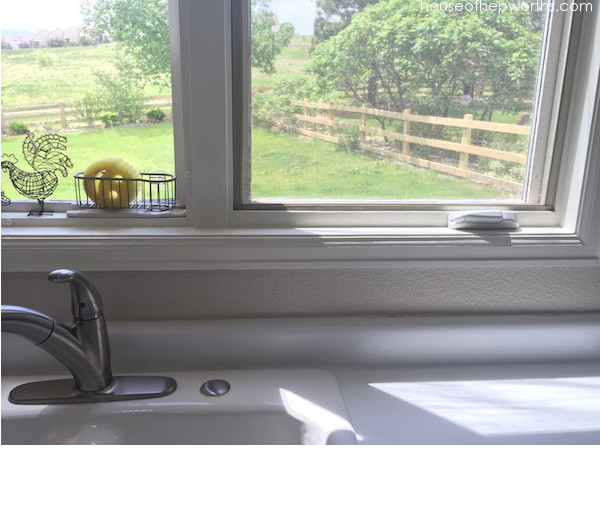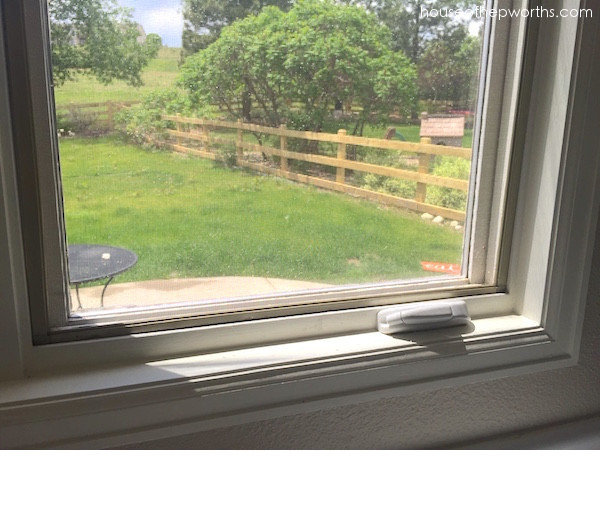 And the final test? Will my blinds close?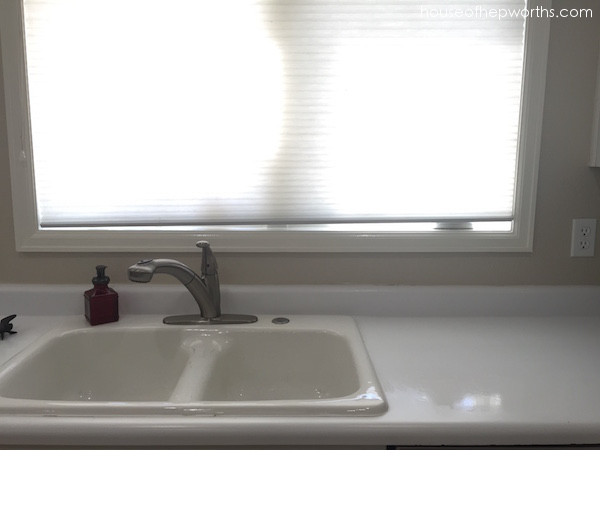 Well, they close more than with the other basic handle. It isn't 100%, but I think the only thing I can do to get my blinds to close 100% would be to actually get all new windows that slide open like a normal window and not crank open like these POS windows.
I'd call this a success!
Before: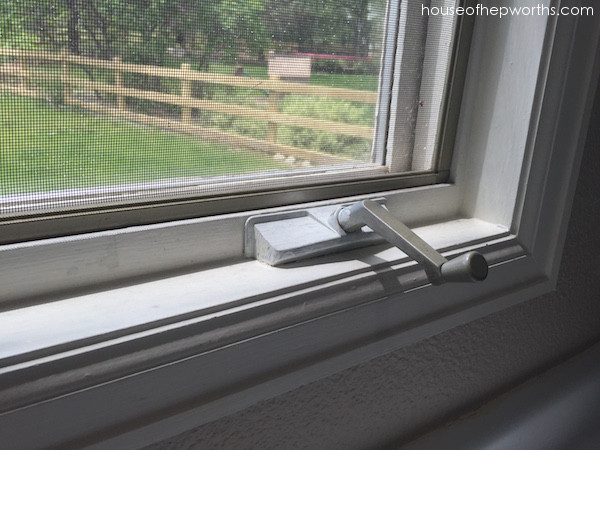 After: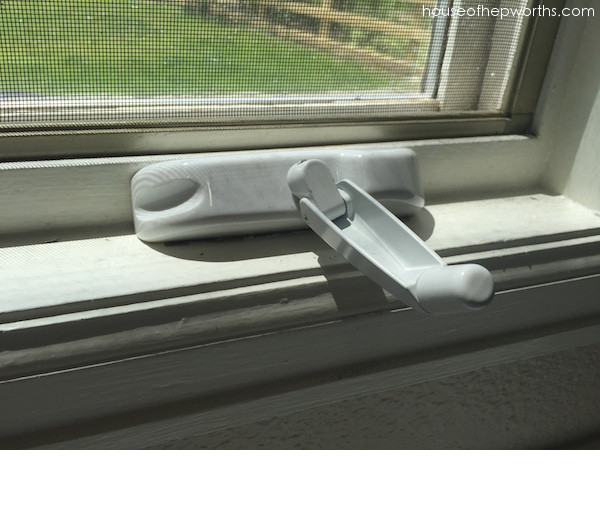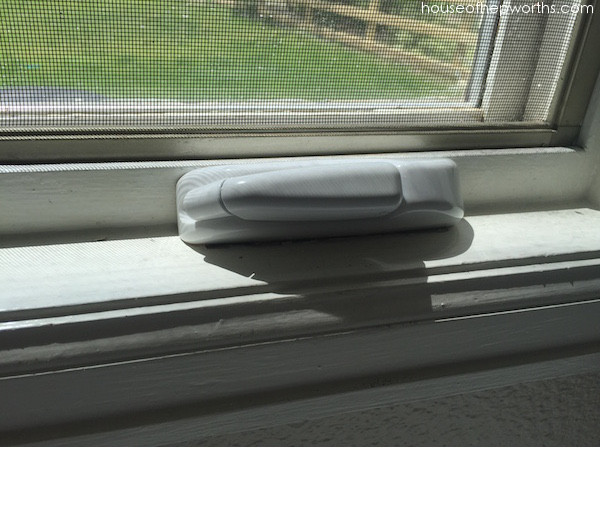 I will definitely be ordering more of these and slowly replacing all the cranks in my house. At $16 each they are a heck of a lot cheaper than replacing the entire window. Which, by the way I've actually had a window company come out and quote me on a house full of new windows – brace yourself… THIRTY THOUSAND DOLLARS. Yup. Basically a new car.
As far as priorities go, we have new windows further down the list. We need a functioning master bathroom, all new floors, and a new kitchen before we even talk about thirty thousand dollar windows.
Thanks for reading! Have a wonderful week!