Hey guys! I love finding cool stuff for cheap at the thrift store that I can makeover. I feel like the past few years thrifting has become so trendy that the prices have skyrocketed, so I haven't purchased a bunch of stuff like I used to years ago when I first started this blog. I totally lucked out recently though when I found a cool rattan bar cart at a thrift store for only $10!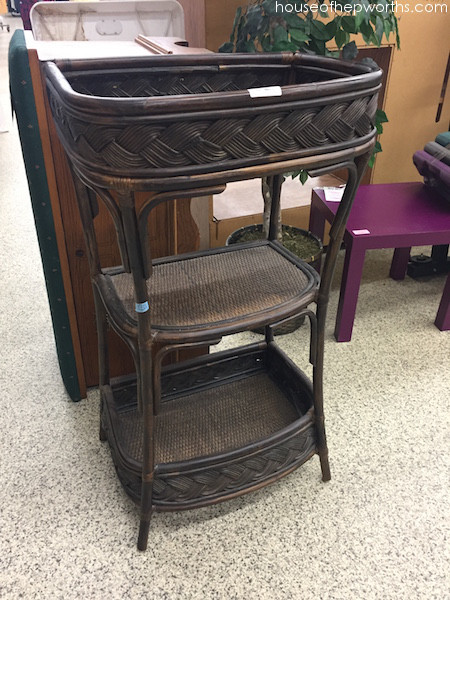 I haven't seen a piece of furniture priced that low in a long, long time. Of course I snatched it right up, not even knowing what I'd use it for.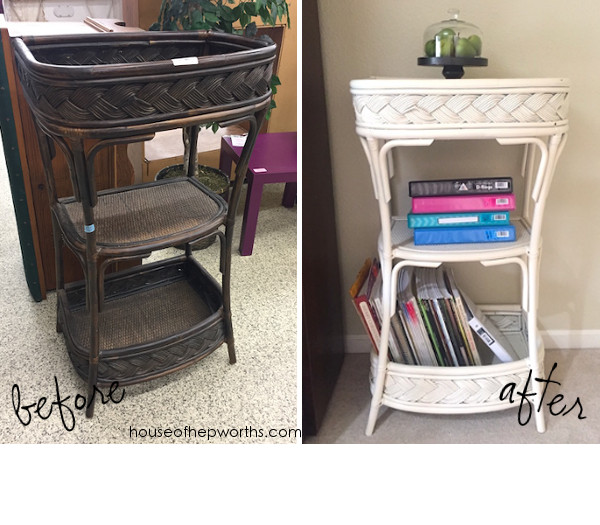 I ended up painting it entire bar cart and use it now to hold all our piano music. I really love it!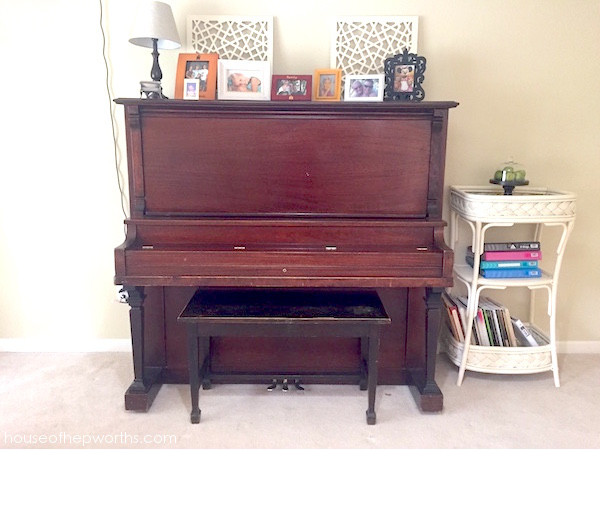 I'm really enjoying the look of the natural stained wood piano against the white music shelf. This room needs so much more work, but it's slowly starting to come together I guess. I really haven't put much focus on this room at all.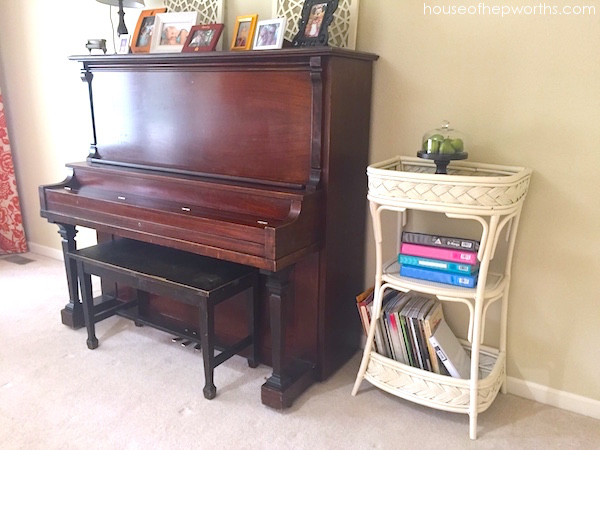 Here's the shelf after I brought it home and cleaned it all up with a swiffer and a damp washcloth: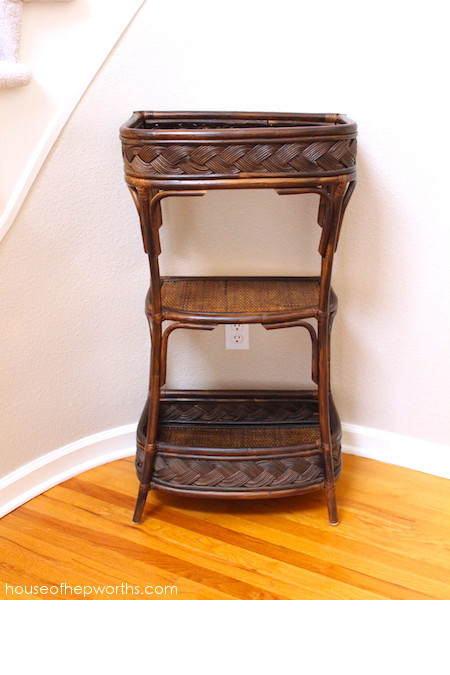 First things first, I primed the entire shelf with some white spray primer.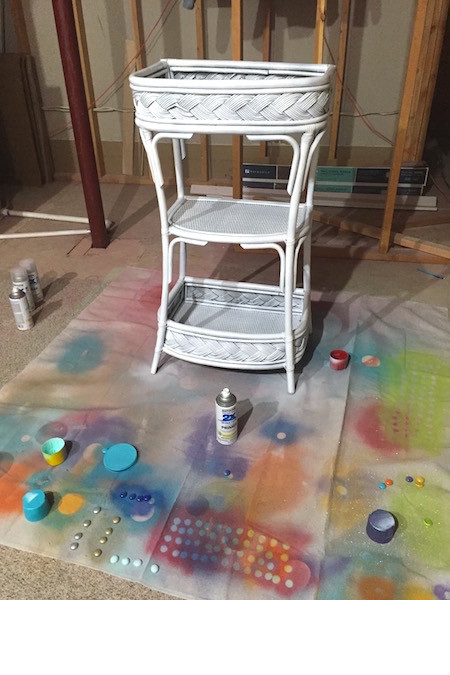 When spray painting or priming, make sure once it's dry to flip it over and do the opposite side so you don't miss any spots.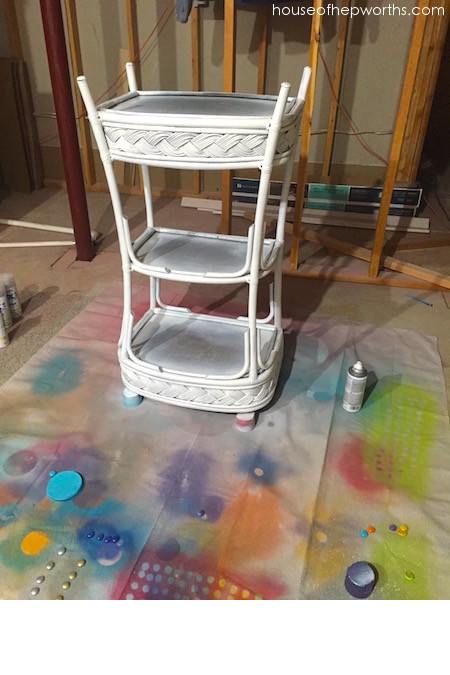 It felt good to bust out the Heirloom White spray paint again. I haven't used this color in so long! It's such a nice warm white.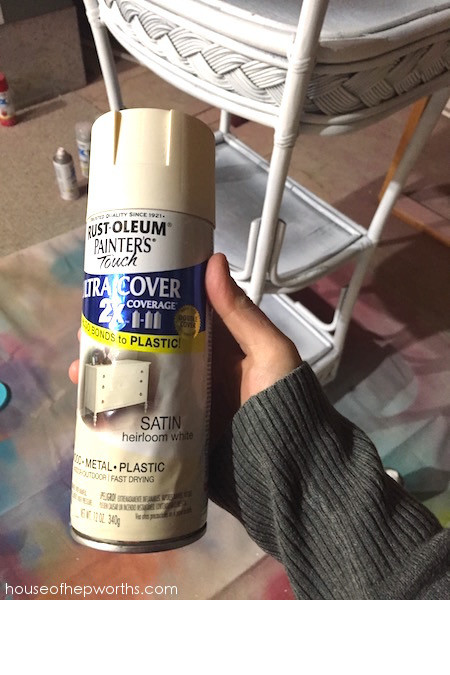 I used two cans of Heirloom White to cover the entire shelf.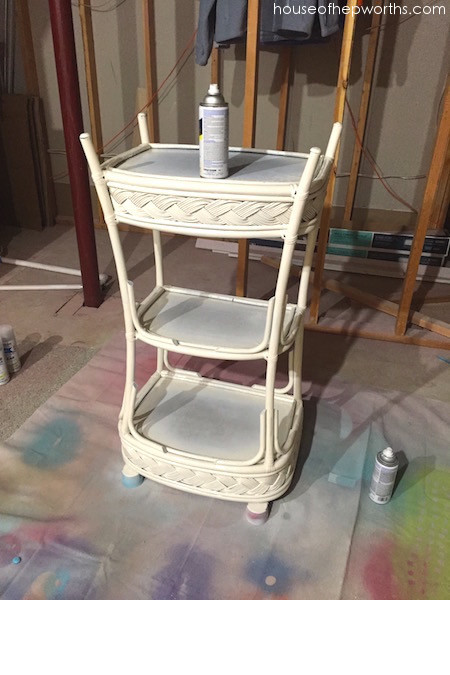 And here it is, all finished. I think it's so cute. It's definitely a creative way to store piano music.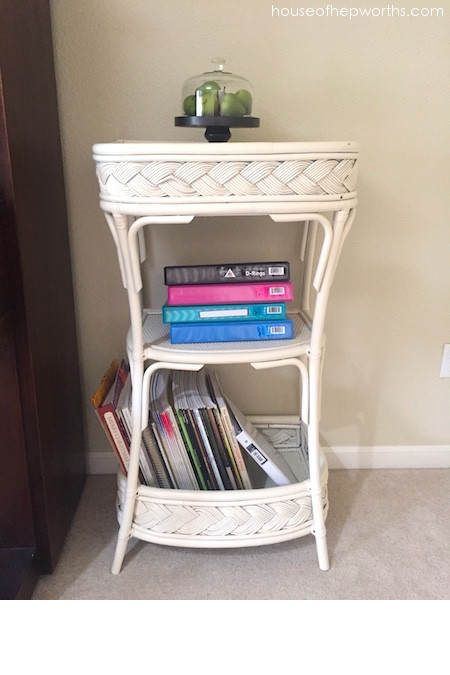 The top basket area holds all our sheet music, the middle shelf holds our binders full of printed music, and the bottom basket holds all our books.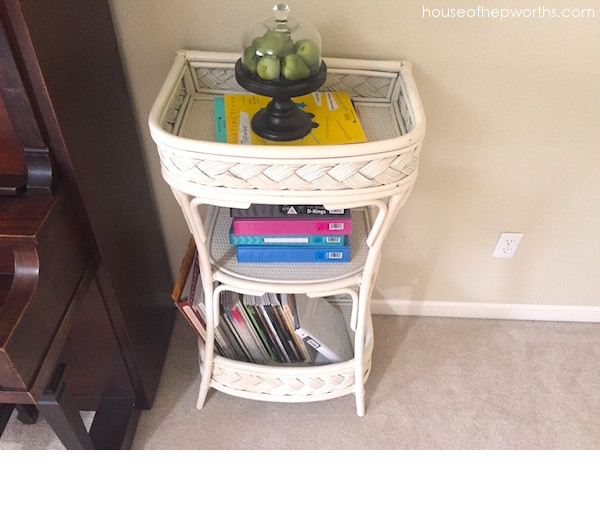 Here are a few more pictures of our piano and music shelf in the formal aka Piano Room.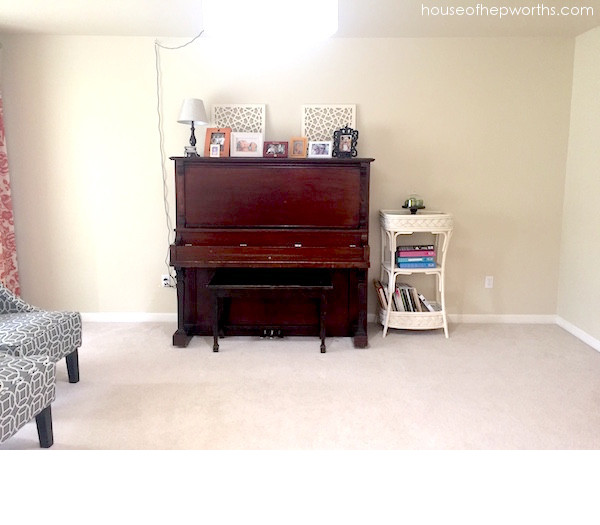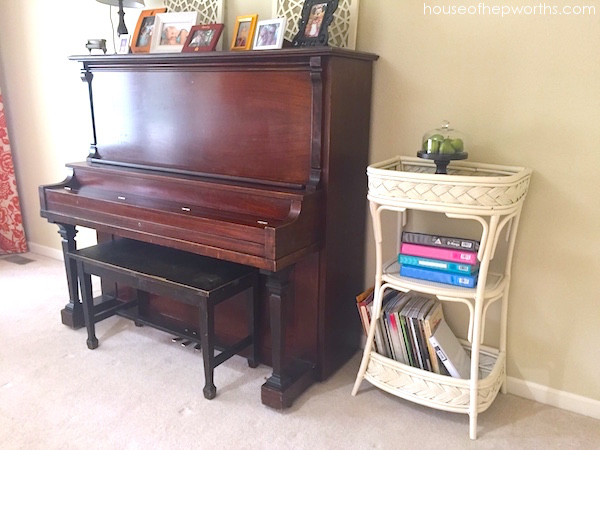 Yesterday I showed you how I updated the piano bench. You can read more about that here.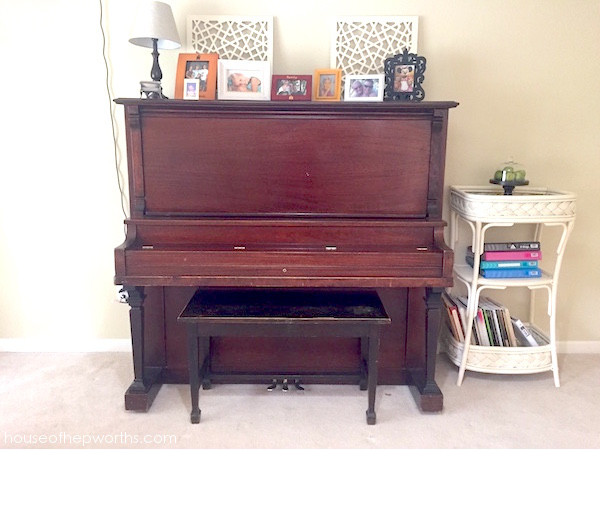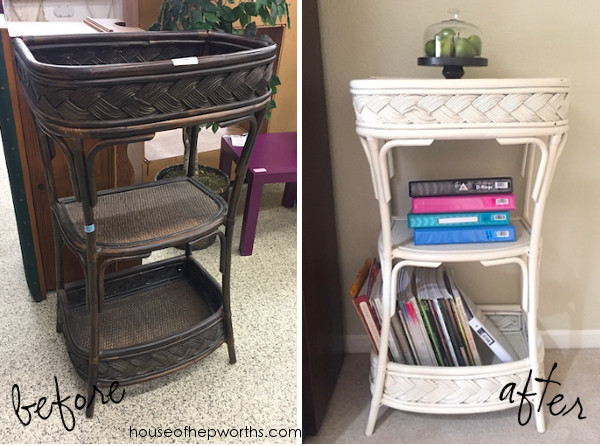 Thanks for reading! Have a wonderful week!