Our formal living turned board game room is coming along nicely with the addition of new hardware. Last I left off we had installed the IKEA cabinets to store board games. Today I'm talking about the hardware we chose.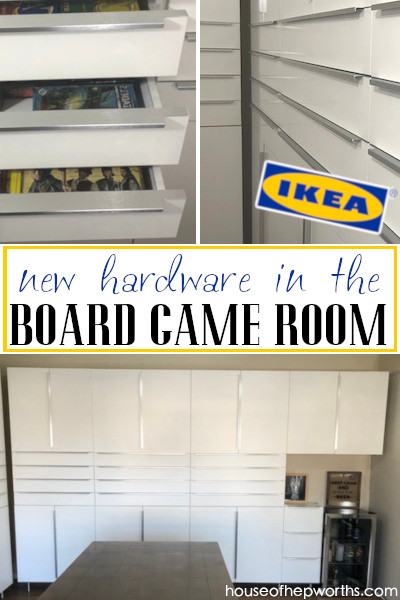 When you peer into the room from the foyer, this is what you see. It's obviously a work-in-progress but we are still enjoying it none the less.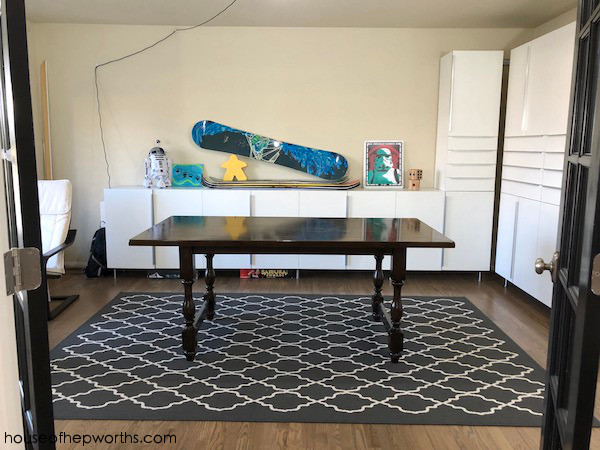 Off to the right we have floor to ceiling cabinets. We left a little space at the top (as opposed to taking the cabinets all the way to the ceiling) because we plan to install some lighting around the perimeter of the room. The lighting won't work with the cabinets all the way to the ceiling.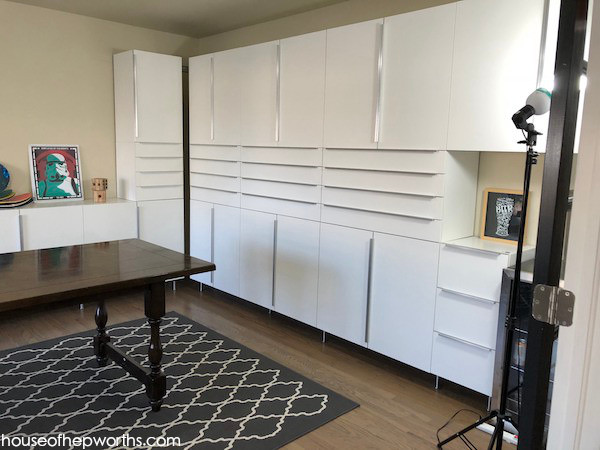 I'm getting off topic already though. Today I'm talking about this cool hardware!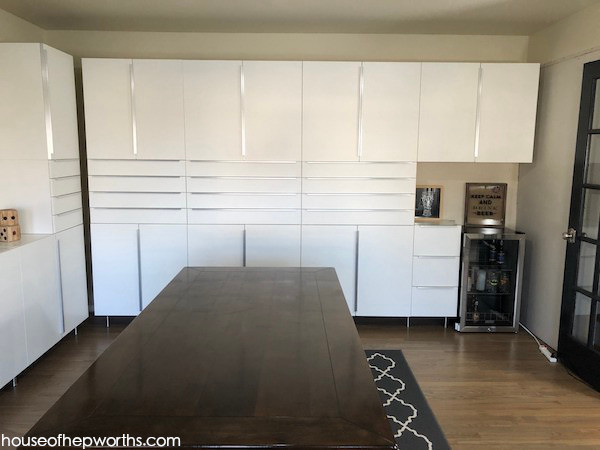 As you can see, the hardware we chose spans the entire cabinet door and drawer front. We installed the cabinet hardware vertically and the drawer hardware horizontally to add some contrast.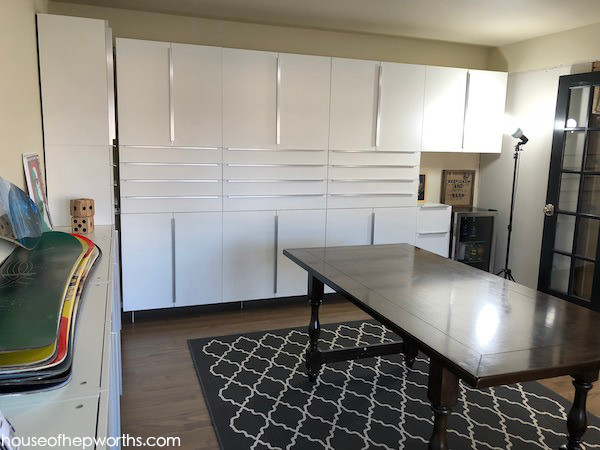 The cabinet hardware is from IKEA and is called Blankett. We had to measure the height of the cabinet doors and the width of the cabinet drawer fronts before we headed to IKEA so we could purchase the appropriate length of each handle.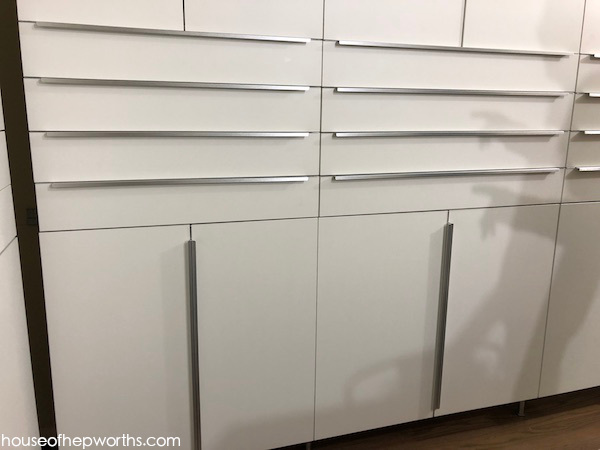 Ben and I spent an evening attaching all the hardware. I clamped it exactly in place and then he screwed each piece into place. TEAMWORK!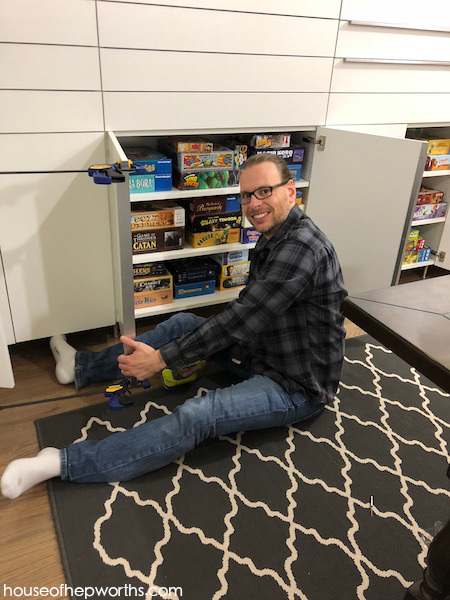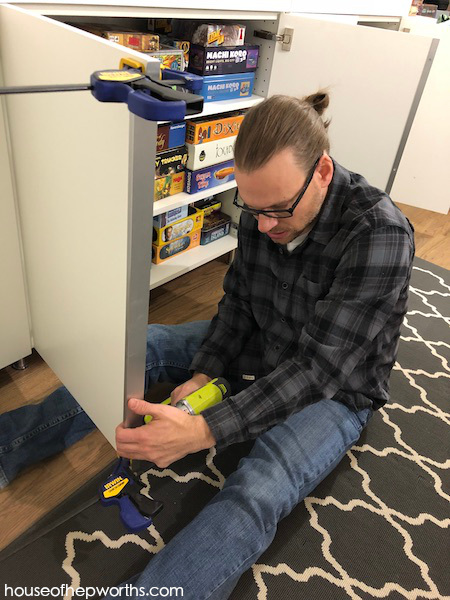 Each handle is aluminum and is very lightweight. It was easier to open all the packages at once and then assembly-line install them.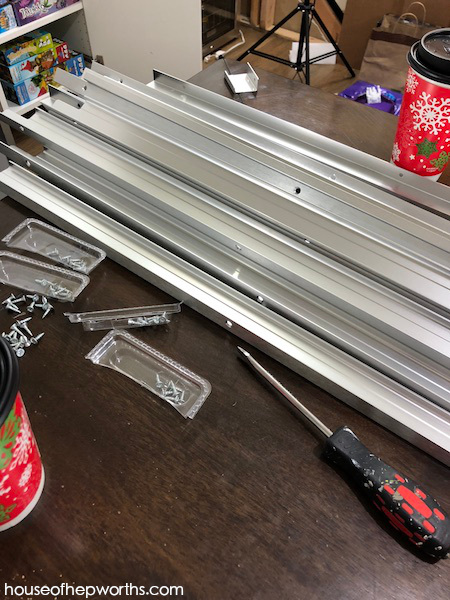 The hardware attaches from the back and wraps around the door. This added width to the door so we had to adjust the door width a bit. (You adjust how the doors hang from inside the hinge with a screwdriver.)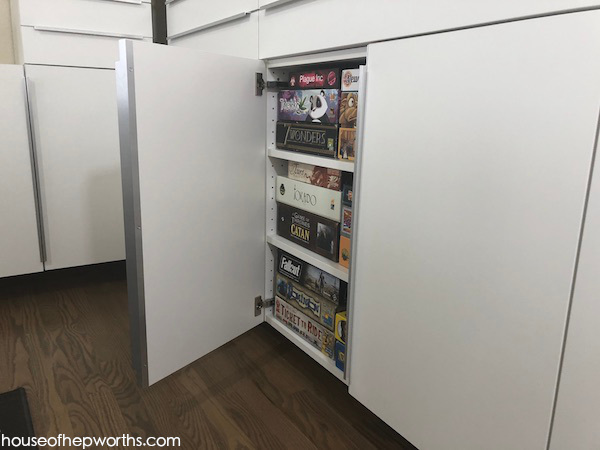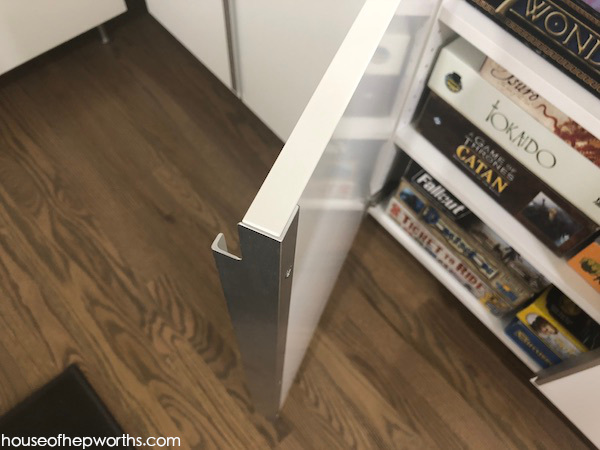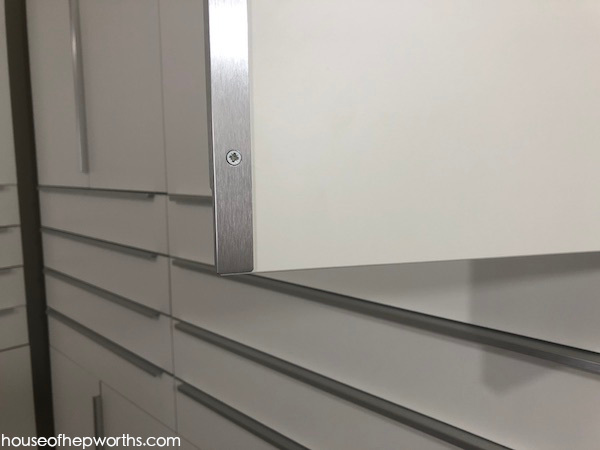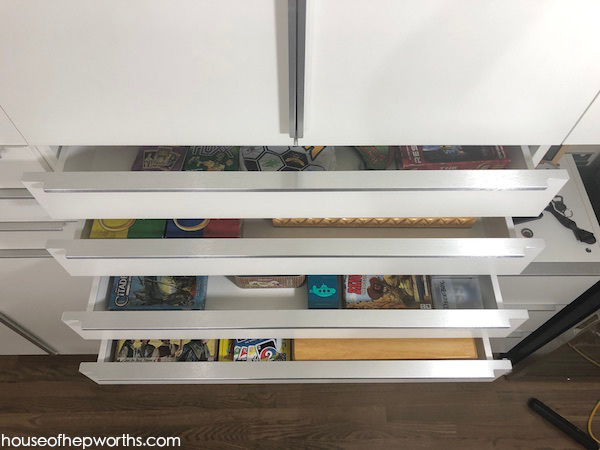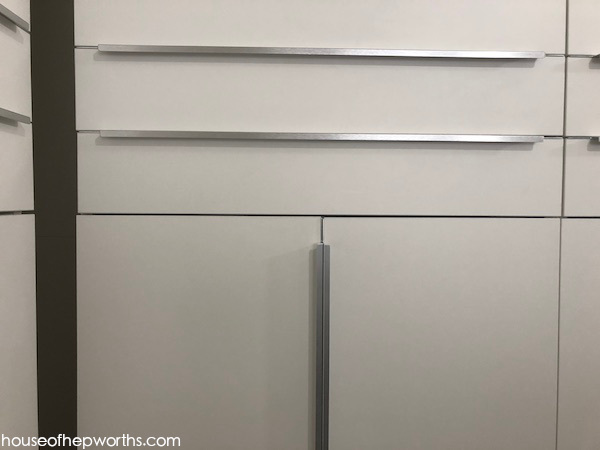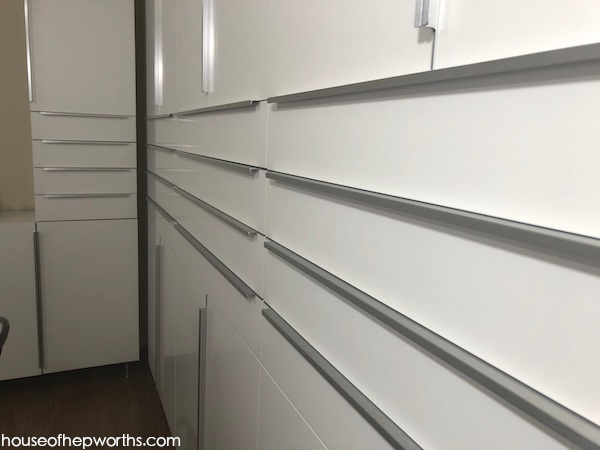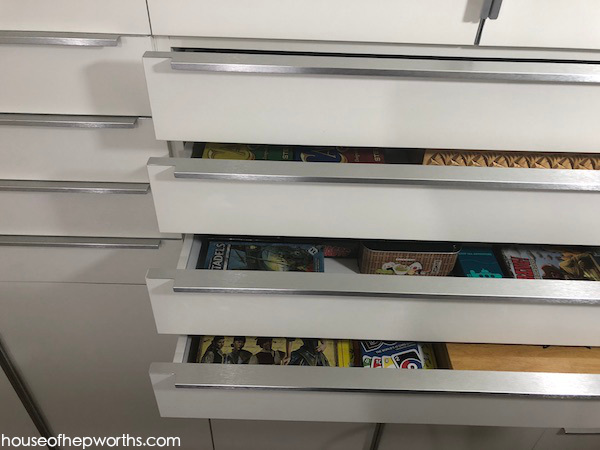 Here's a shot of our little dry-bar area. We are going to add a countertop to this section and some filler to frame out the mini fridge.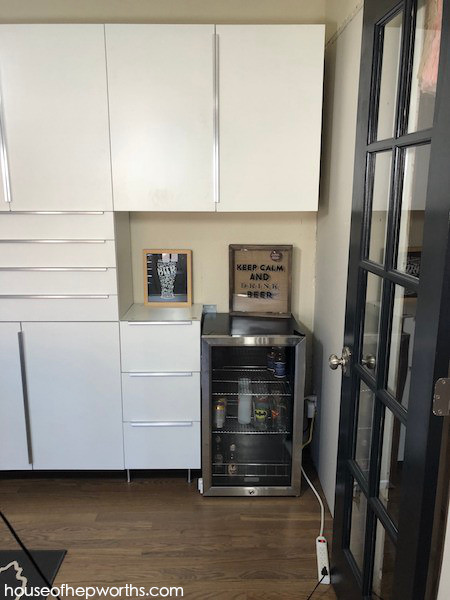 Installing all this hardware took us a few hours one evening. We are really happy with the quality of the hardware as well as the overall look it gave the board game room cabinets. We went cheap with the cabinet doors so we splurged a little with the hardware to give the room some nice clean lines.
Here are a few more IKEA posts you might enjoy:


Instagram || Facebook || Pinterest || Youtube
Thanks for reading! Have a wonderful week!