Back in April I was fortunate enough to have this blog featured in the monthly Dremel Newsletter.
I took my idea of hanging a towel rail on the side of my cabinet to store my pots…
…and recreated it on another cabinet to use in the Dremel Newsletter. (They wanted a video tutorial of me installing it. ->video can be found here.)
When I hung the rail I really wasn't sure how I would use it, but the opportunity with Dremel was too great to pass up, so I forged ahead and installed a 2nd one in my kitchen.
Now that all is said and done, the rail has settled in nicely. And I couldn't love it more if I tried.
You may have caught a glimpse of the rail in my recent house tour post…
…but I wanted to just take a minute and show you up close how I've been using my new rail.
I've turned it into a hanging planter!
True, all the plants are fake, but I can't keep a real one alive if my life actually depended on it, so the fake ones are perfect for me (plus they look real).
I love how the plants look from above. Having four plant containers (cutlery caddys) makes the plants really full and lush.
As for the pot rack that I installed in January, you may have noticed I removed the plant from it to allow for an additional pot. Also, crumbs kept getting swept into the plant, and that's just plain 'ol gross.
We never prep food on the other counter, so no crumbs or debris have gotten into those plants. They have stayed nice and clean and pretty.
Yup. There you have it. The update to the 2nd rail in our kitchen. I love how it adds a burst of color and life onto the side of my kitchen cabinet.
And for those of you who want to recreate something like this in your own home, here are all the deets on the products I used.
All the plants, hanging metal containers, and the rail are ALL from IKEA.
You can find the plants here, but unfortunately the rail and plant containers, which are actually cutlery caddys, are now discontinued.
However, here is an updated rod and cutlery caddy from IKEA that will work just as well, if not better.
Also, I am in no way, shape, or form affiliated with IKEA. I am just blogging about them because that's where I bought my supplies from. And because they are awesome and cheap.
Do you prefer to decorate with fake plants, or is it just me? Where are your favorite places to accessorize with plants?
**********************
Do you love Ribbon? Take a minute and check out one of my new sponsors: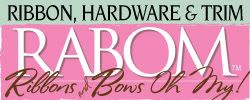 If you place an order before midnight tonight (August 18th) you will get 10% off your purchase!