Hi everyone! I have two exciting announcements today, and I'm going to give each of you a $15 gift card to Target!!! (restrictions apply).
Last month the Associated Press ran a story about designing your own bedding. They included my DIY PBTeen knock-off bedding in their article, complete with a photo!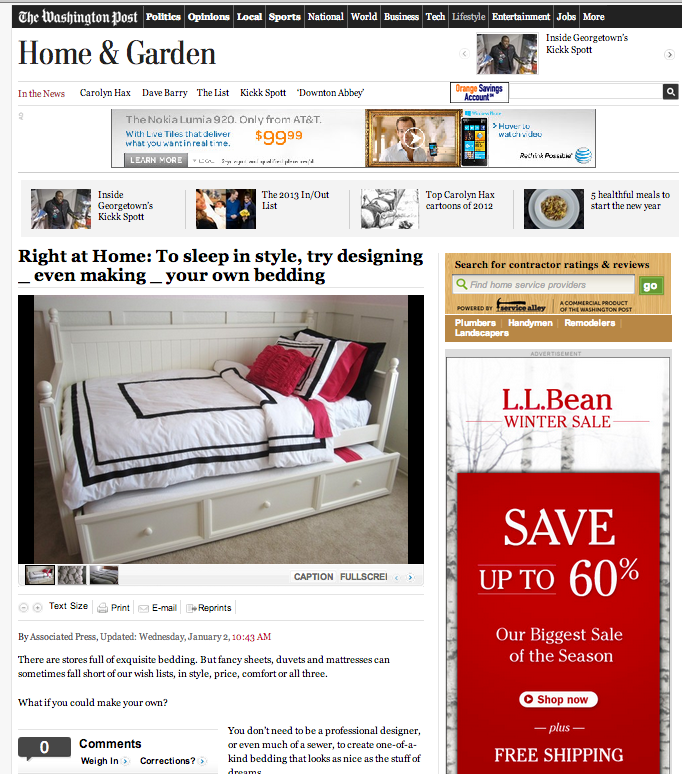 Several newspapers across the US and Canada picked up the story and printed it in their local paper. This is the first time my name has ever been in print (in a paper or magazine or anything). I am pretty excited about it.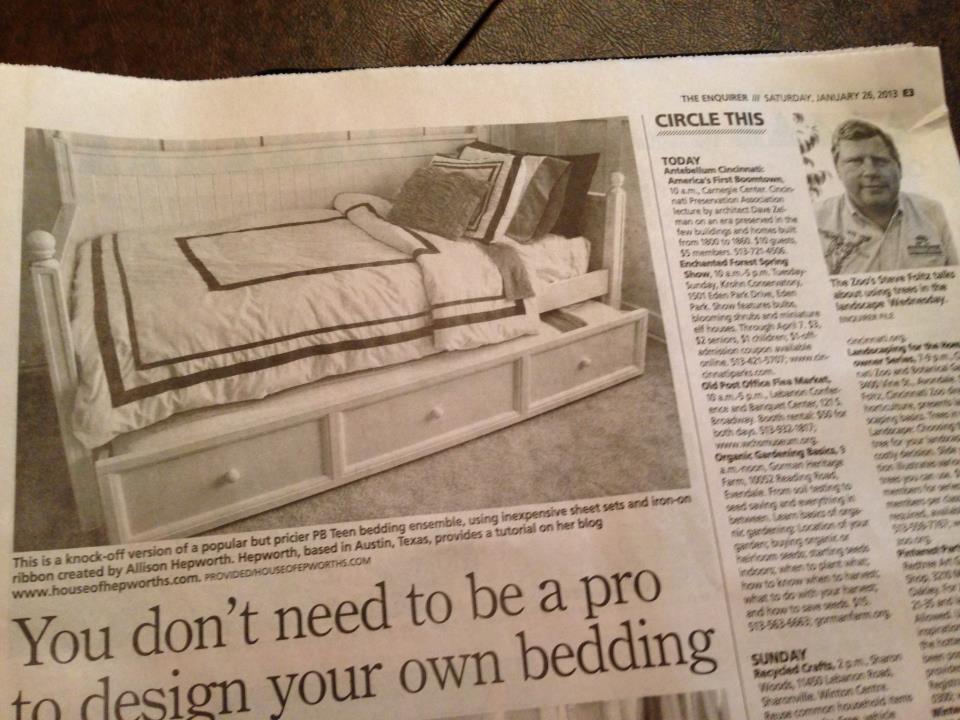 The story is still popping up in local papers, and probably will for a total of 60-90 days. Here's where you come in!
I will send you a $15 Target gift card if you mail me a copy of your local paper with my article in it.
That's right! I want some copies of this to have and to hold. I don't know what cities have printed the story. The AP has never told me who picked it up. But if you see it in your local paper and pop it in the mail, when I receive it I will send you a $15 Target gift card. Just make sure to include your address.
The gift card is to help cover your shipping costs, as well as a little gift to say Thank You (and also to help motivate you!).
Please send any articles to my UPS box:
House of Hepworths
c/o Allison Hepworth
13492 Research Blvd; Suite 120, #107
Austin, TX 78750-2254
THANK YOU SO MUCH! xo
And the second announcement…
I am guest posting at my BFF's blog today. Free Stylin' is doing a seriously cute series right now about bloggers and their love stories. Today is my day! Check out Free Stylin' to read about how Ben and I met, how quickly we got engaged, how he tried to rob the cradle, and all the other juicy tidbits, dating pictures included!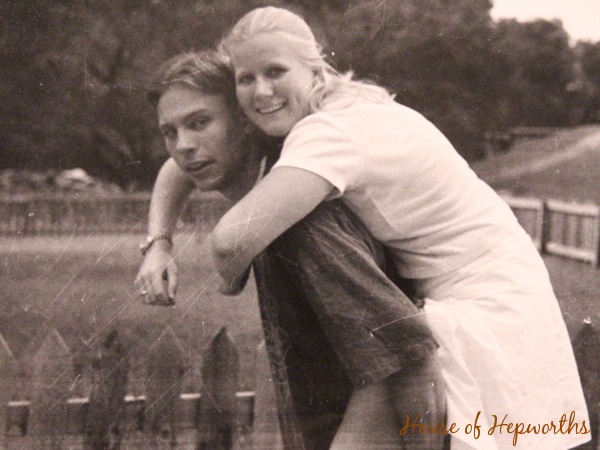 circa 1998
If you ever wanted to know anything about my past, now is the time to click through. haha
Love you guys. Check back tonight for another fun DIY related post. I have no idea what I'm posting about tonight, but trust me, it will be worth it. lolz