Happy Spring! I've been thrifting again (are you surprised?!). I am trying to decorate my house on a budget and I keep finding all these amazing things at the thrift store! Today's project is a simple one, but sometimes you have to think outside the box a little in order to find the beauty in a piece.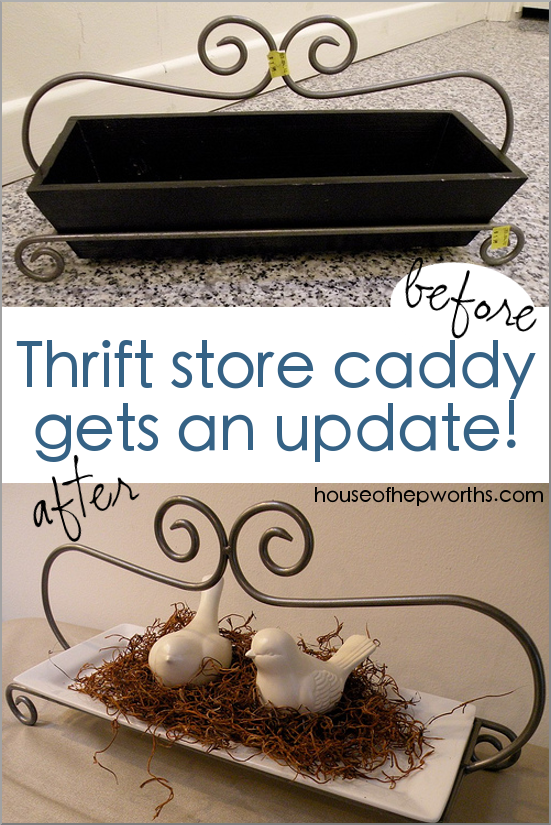 It's Springtime at the Hepworth House and I've been painting and crafting like crazy trying to get ready for it.
I bought this stand and wooden box as a set at Gwill for $1.99.

(I showed you it mid March in Keepin' Myself Busy.)
I am using the wooden planter for another in-progress Spring project, so I was left with just the frame. I totally lucked out and found this platter at Wal-Mart on clearance. I bought it and prayed it would fit.

(It fits!)
Part one of this post is a success!! Now for part two…
I am jumping on the Dollar Store bird-wagon!

Aren't they just adorable? Well, the shape at least (not the color)?!
A little Heirloom White spray paint later…
So now I have this stand and these birds… hmmmm…
I decided to "kill two birds with one…" Wait. That is not an appropriate phrase for this, is it?
Throw in a little moss…
Chirp. Chirp.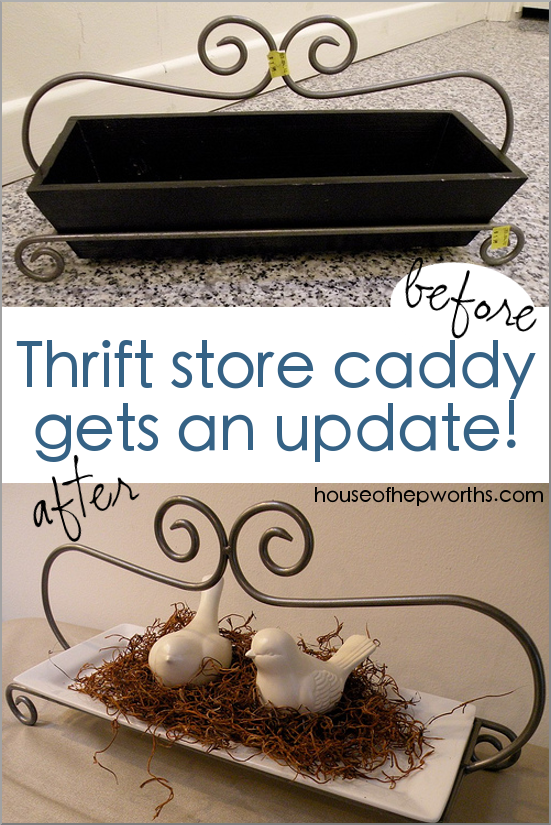 Check back tomorrow for a fun Spring vinyl project!!!


Instagram || Facebook || Pinterest || Youtube
Thanks for reading! Have a wonderful week!