Subscribe to House of Hepworths via
Facebook and Pinterest! 🙂
After trying out FOUR shower curtains and even considering making one, I have finally found the perfect curtain for our guest bathroom.
Who would have thought buying a shower curtain would be such a drama? Only in my world I tell ya.
The bathroom started out like this:
Gross!
Just to refresh your memory, I bought a shower curtain that I loved from West Elm.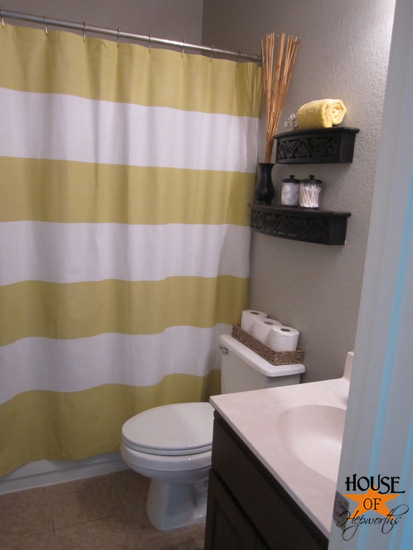 But once it arrived in the mail I wasn't thrilled with the color. I thought it would be a bright yellow, not a citron color.
So I found a duvet at Target I liked and tried it out. If I liked it I'd alter it into a curtain.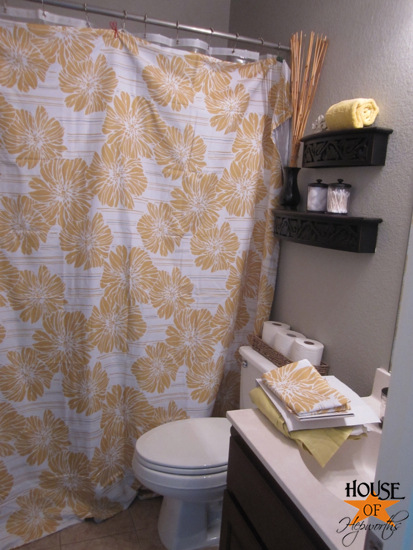 Um… no. I really didn't like this one at all!
The last time I talked about this curtain situation was in April. You guys were so helpful in convincing me that if I don't love the West Elm one that I should return it and find one I really love.
So I took your advice and I returned the curtain. For the next 3 months I kept my eye out for a curtain I truly loved and I even considered making one instead. Why must I be so picky?!
I was hanging out at World Market last week and found this white waffle shower curtain.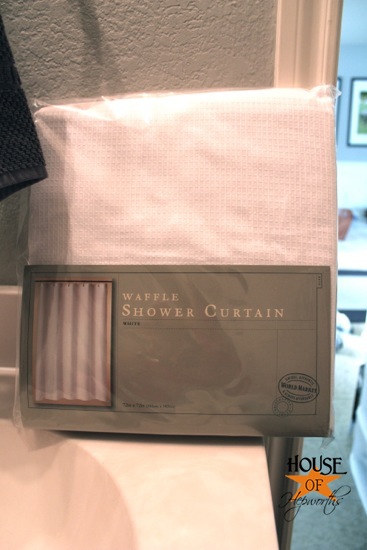 I thought I'd love it so I brought it home and tried it out. Once again, I hated it. Mind you, this is now the 3rd curtain I've tried out.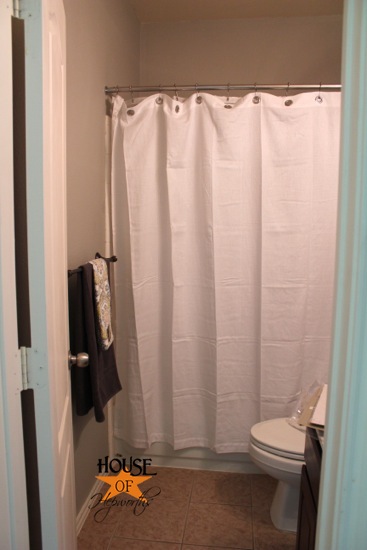 So I headed back to World Market and exchanged it for one that was a little more bold than I'd usually go. I bought the Mosaic Shower Curtain from World Market for $29.99.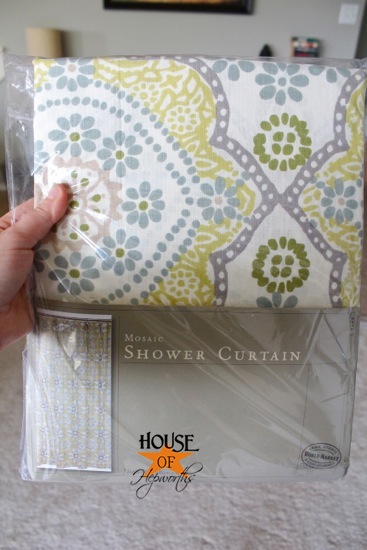 Once hung, it took about 2 seconds for me to decide I love it.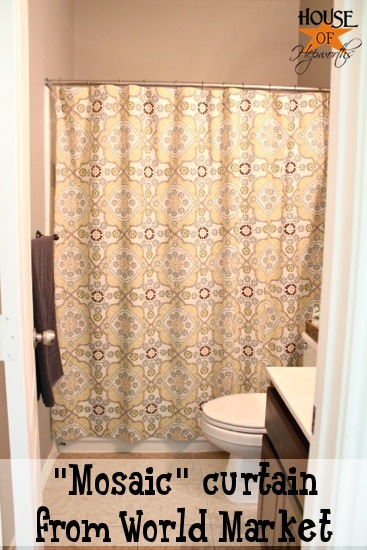 Seriously, I just love the pattern so much. Funny thing is, the primary color is the same yellowish citron that was in the striped West Elm curtain. But for some reason I love the way it looks in this pattern.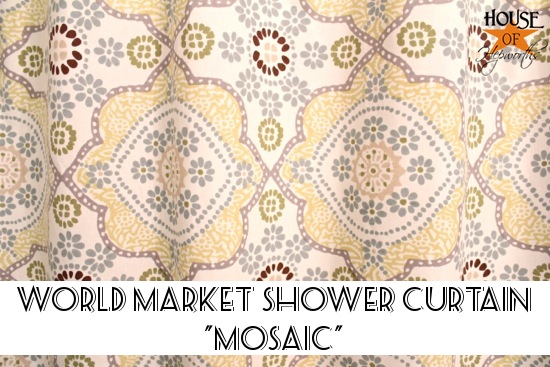 There's just enough mix of other colors to make the curtain work in the room. All the other curtains just seemed too plain and boring. This one will truly work once I finish accessorizing the room, but even now I think it looks great.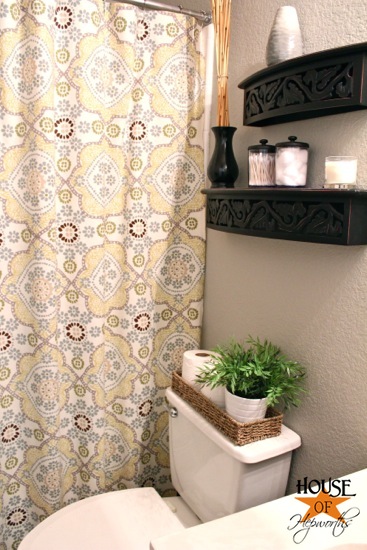 From the foyer you see directly into the bathroom. This new curtain even works well with the yellow hallway.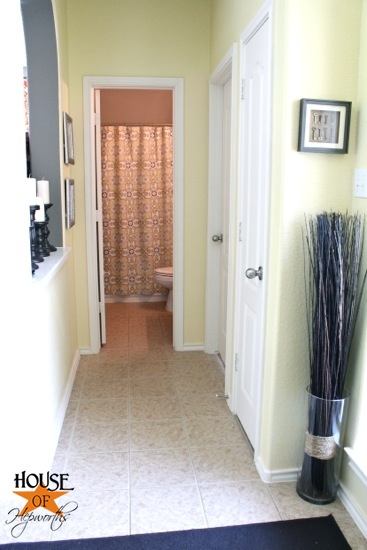 I'm happy to say that this Great Shower Hunt of 2012 is finally over. I can't believe how much trouble it was to find a curtain I like.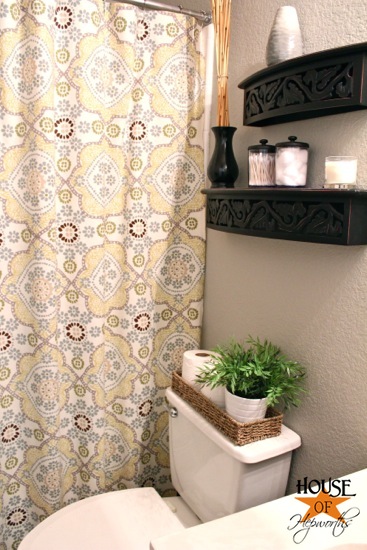 I have to say, World Market is quickly becoming one of my favorite stores. I'm especially smitten with all their furniture.