Last December we went to Disney World over Christmas Break. I created some cute custom luggage tags that I totally forgot to show you guys. Better late then never, right?
I wanted the trip to be "magical" for the kids without spending a load of money. One thing I did was create Disney Water Bottles:
Another fun little detail that I easily made were custom "Disney Font" luggage tags.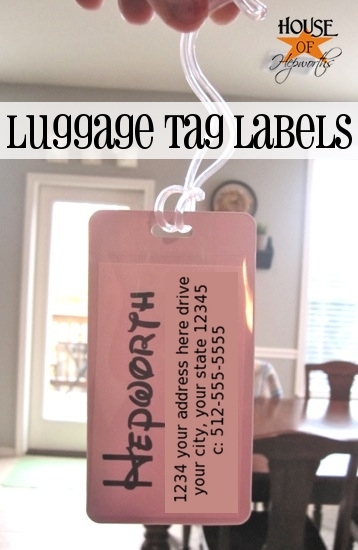 These were super easy to make, and all you need are luggage tags and a printer.
Start with luggage tags. I bought these at Target.
Instead of just chicken-scratching our info on the address card that came with the tags, I decided to print some up in a fun Disney Font. I used the free Disney font for our last name, and then a very basic plain font for our address.
To get the exact size labels needed, just measure the height and width of the tag area and using your writing program (ex: Microsoft Word) create your text the same size.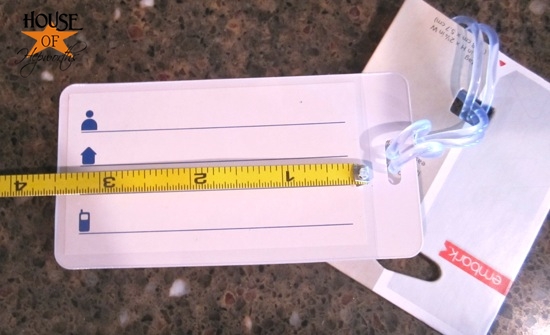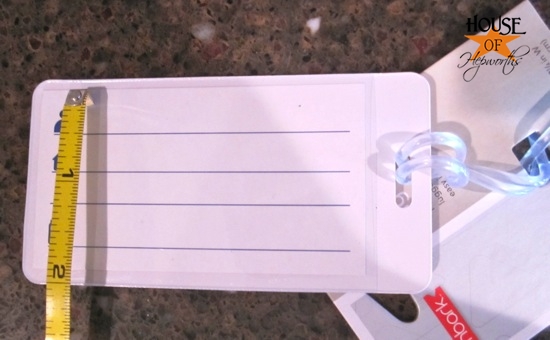 I printed my address labels on cardstock then cut them out and slid them into the luggage tag.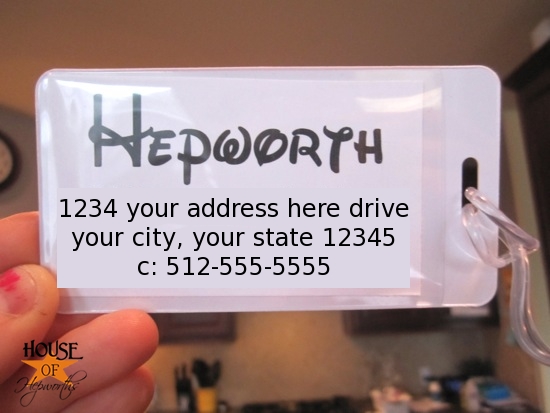 The added touch of the Disney font luggage tags made the trip that much more exciting for the kiddos.
And now, just for fun, do you have any crafts or creative projects you've made for a trip to Disney World or Disney Land? Link up your old Disney posts and share your projects with everyone! I'll leave this party open for two weeks (until November 26th).