Hi! Before I get to today's post I have two quick things:
1) Today is Ben and my 15 year anniversary!! Holy cow. That's like a milestone or something. We were young and stupidly in love when we got married (I wasn't even 19 yet!), but it was the best decision we have ever made. I can't imagine my life without my partner in crime. Happy Anniversary, babe.
Engaged and now: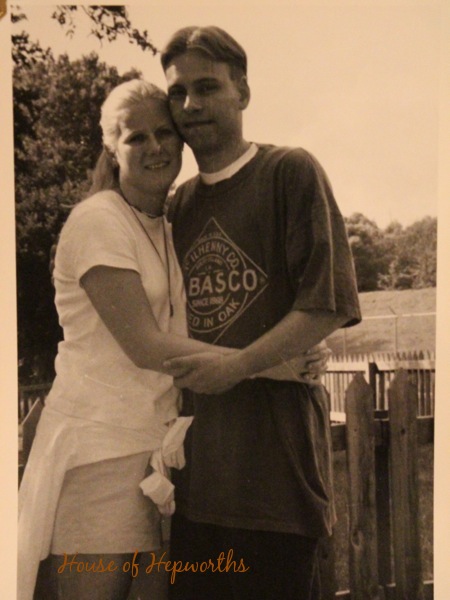 2) Thanks for all the feedback on my last post! I am going to try to blog more, but with less content per post. I like touching base with you more frequently, so thank you for your opinions. I'm a week in and already failing miserably. I am going to be all anti-Yoda for a sec though and say that I am TRYING!
Okay, so, today's post…
Our son's room use to look like this (after a lot of painting, that is!):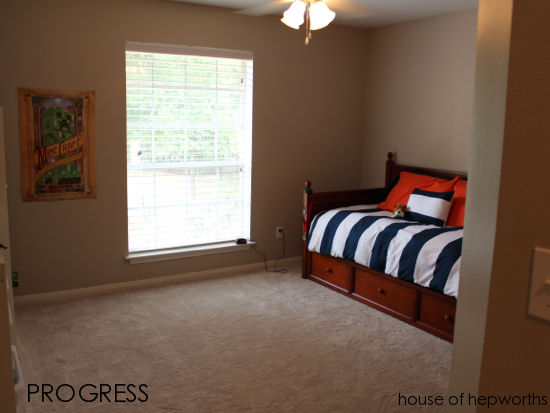 And like this: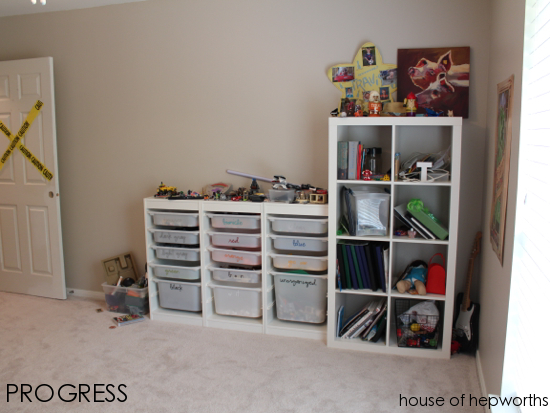 Two facts about my son: He plays the drums; and he loves Legos. Well, the drums are freaking loud, and I was getting tired of looking at them in our "piano" (aka dining) room (and because I have other big plans for that room now), so I moved them to his bedroom. They didn't really fit though with all his other stuff and things were cramped. You see, this lovely Lego storage I created takes up a bunch of space: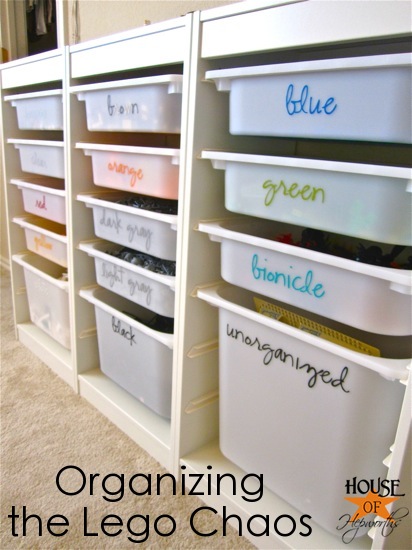 He hasn't been as into Legos as much lately (he's almost 12 and things like magic card tricks, Origami, and Rubik's Cube solving take up way too much time) so when I asked him how he felt about moving the Legos to the game room, he responded with a resounding "YES! PLEASE!!!"
All that to say I drug the Legos to the game room so the boy would have more space in his room.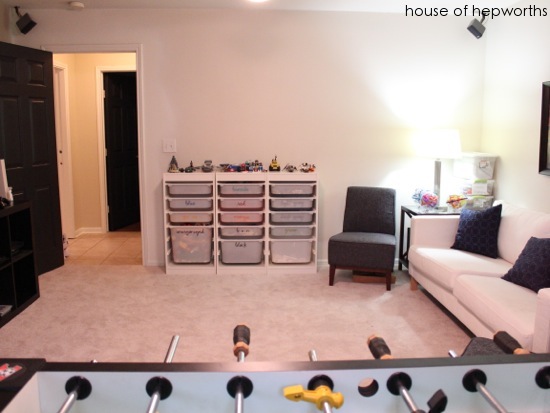 When we moved in I contemplated storing the Legos in the game room (it makes sense to have all the toys in the "toy room" but didn't think they'd fit with all the other crap in there). But they actually fit perfectly.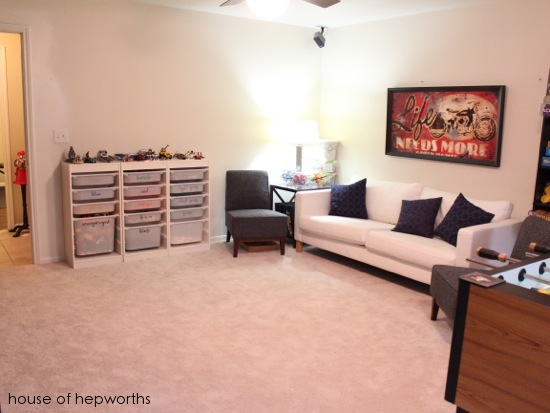 And obviously we are still working on this room (we haven't done anything but plop furniture down since we moved in) so try not to judge me based on the terrible paint job.
Now that the Legos are out of the room I did an entire furniture flip-flop in the boy's room. I don't generally like having the bed bombard me when I walk into a room, but after several attempts at furniture placement in this room, this current layout seems to make the most sense.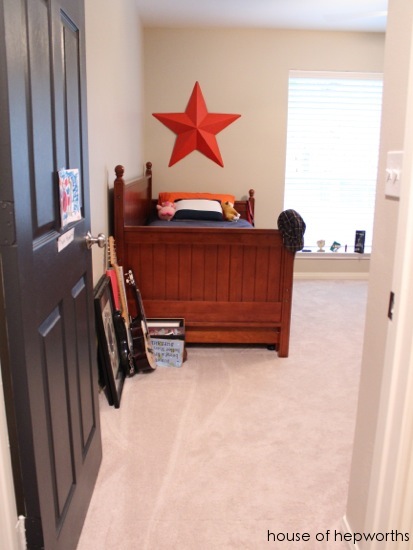 Across from the bed are the drums, and next to it is his shelf which I have placed on it's side. I have a love/hate relationship with these ikea shelves. I love that they are cheap and hold tons of stuff, but sometimes the shelves are too big and they don't hold things as cleanly as I'd like. Also, just overlook all the random photos and artwork stacked around the room. We are still deciding where to hang what.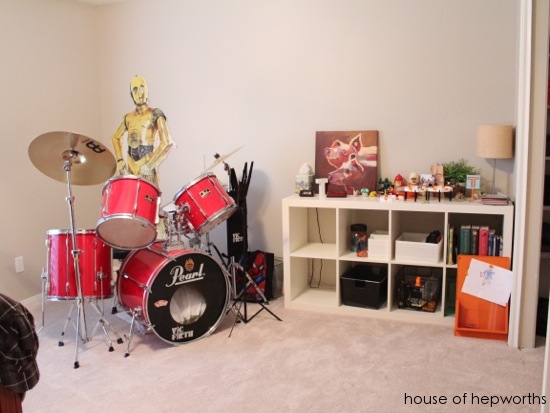 The drums have been in his room on a trial bases for about a month, and I have to say, I really prefer them in there. He likes it too. As for the Legos in the game room, I've avoided removing them from my boy's room because I prefer I only step on Legos in one confined location, so we'll see how this Legos-in-the-game-room setup works once friends come over and have unlimited access to dumping piles of Legos all over the place. They seem to get played with so infrequently these days that I'm hoping it won't be an issue.