Back in October my sister's best friend and I hosted a Carnival-themed baby shower for my pregnant sister. It turned out so fun and creative. The shower was hosted at my house but credit for the majority of the planning and decorating goes to my sister's best friend, Stephanie. I like to keep things simple (I'm cheap and lazy) but Stephanie totally knocked this out of out the park.
The only downside to hosting the party outside at 4pm was that the lighting was terrible with shadows all over the place. It wasn't noticeable in person, but the photos really enhance all the shadows.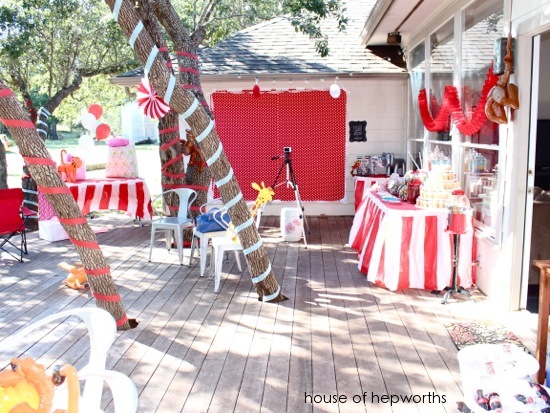 The main attraction at the party was this awesome candy bar that Stephanie designed and put together. My contribution were the tower of mini cupcake cones and the gluten-free cupcakes and stands they sit on.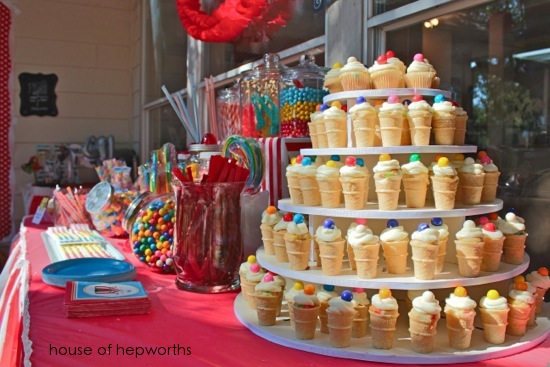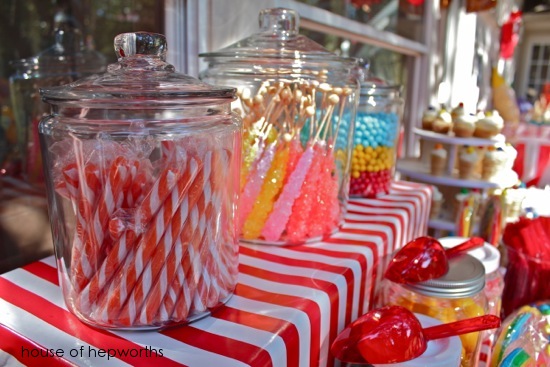 Aren't those jars of candy so fun?!
We had the mini cupcake cones and for all our gluten-free friends I baked separate cupcakes and made mini stands for them to sit on. A quick tutorial for the cupcake stands will be at the bottom of this post.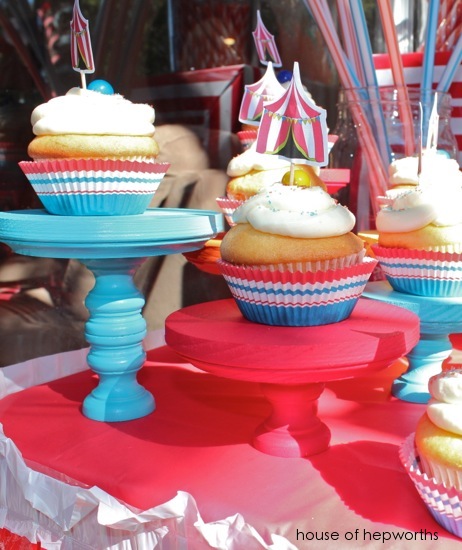 Stephanie blew me away with this amazing Carnival marquee sign she made. The whole thing is made out of foam core board, poster board, a string of lights, and wooden letters that she hand-painted.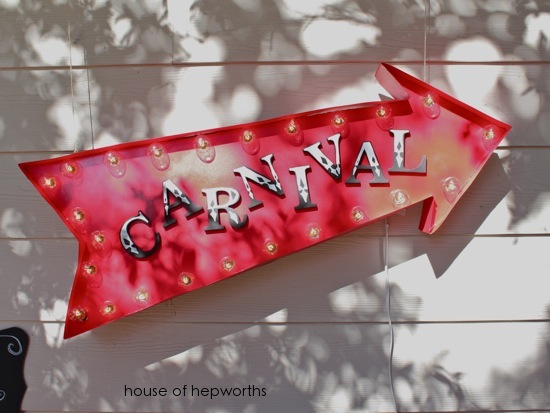 In addition to the candy bar we also had a huge table set up with carnival-themed foods and hamburgers. We were going to do hotdogs because they are more carnival-themed, but really, who wants to eat a hotdog? So we made hamburgers.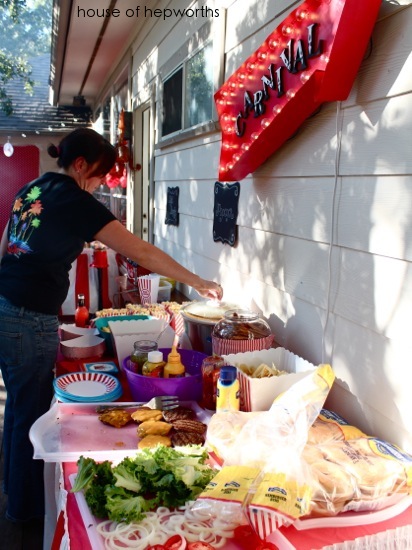 Ben (my husband) was the official grill guy and did a great job, though he smelled like a campfire the rest of the evening. He's a good sport.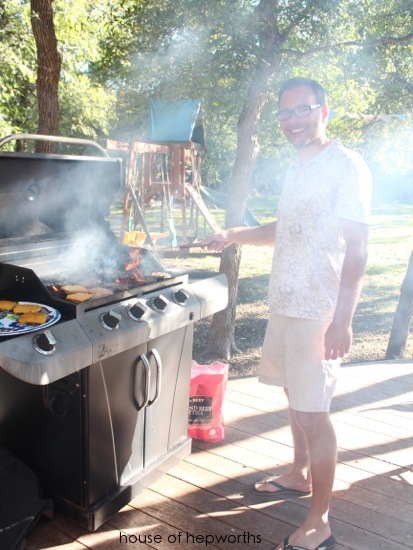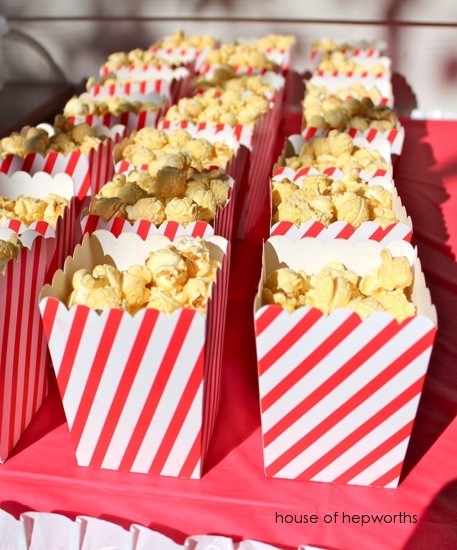 I ordered a bunch of decorations from Oriental Trading including a dozen of these adorable inflatable zoo animals that were a fun addition to the party.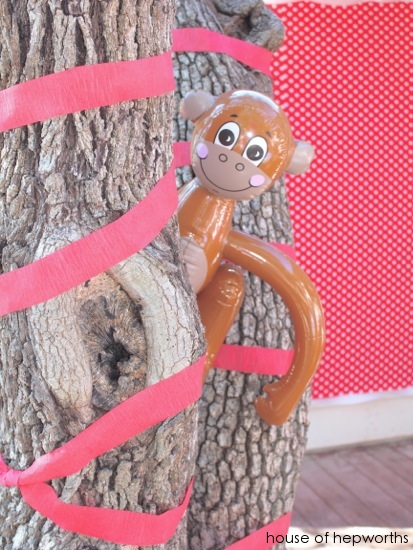 We set up a small table to greet the guests as they arrived and left blank envelopes out for the guests to fill out with their address. At the end of the shower we gave the stack of pre filled-out envelopes to Lindsey (my sister) so she could easily write all her Thank-You notes. Random side note: those yellow pens are from Poppin and are my favorite pens in the world.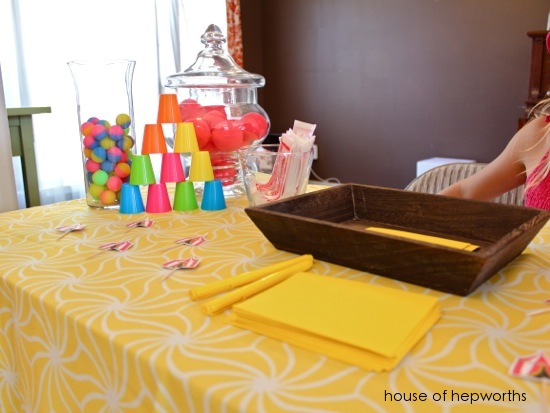 The most favorite part of the shower was the photo booth we set up. We taped a huge piece of fabric on the side of the house and mounted a camera on a tripod so people could take silly pictures. We also had a basket of props next to the booth.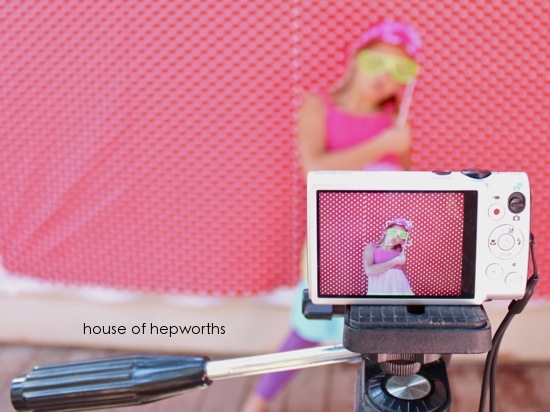 Everyone took tons of silly photos and had a really great time goofing around. It was a good ice breaker for all the different friends of Lindsey that didn't know each other.
Here are a few of the photos from the photo booth. I'm only sharing ones of close friends or family because I don't know if all Lindsey's guests want to make an appearance on my blog.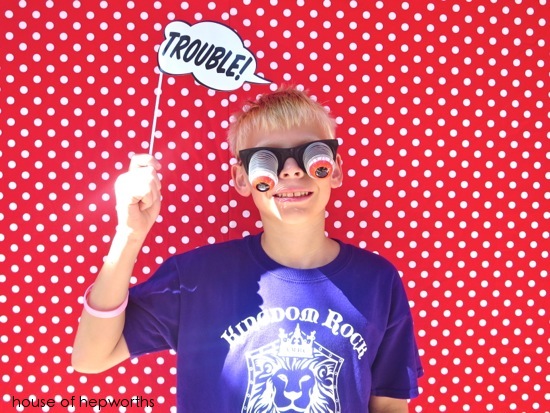 My son Travis. Trouble is right!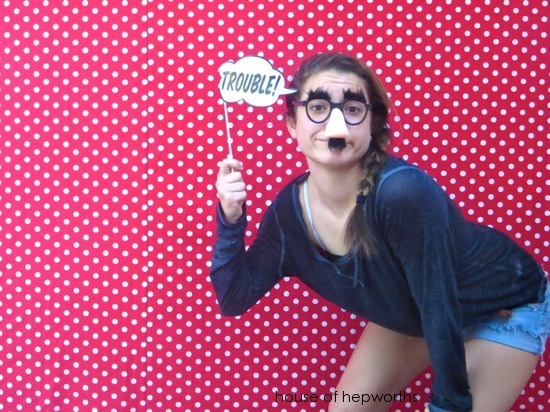 My 13 year old sister being a goofball.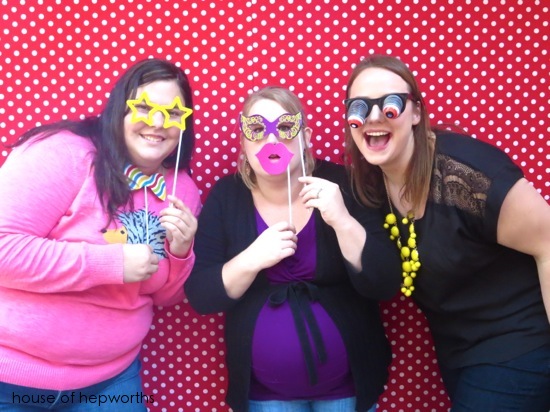 Lindsey (center) with her best friends Liz and Stephanie (the one who co-hosted the shower with me and did most of the work)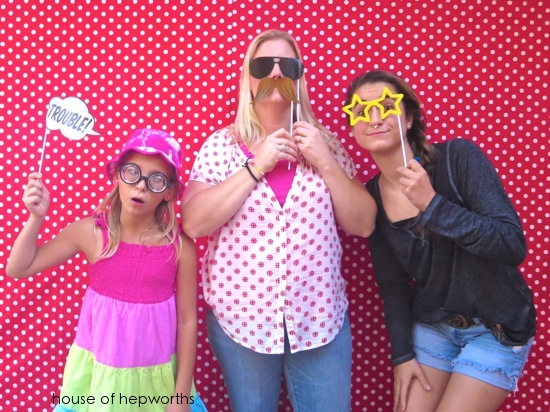 My daughter, Me, and my sister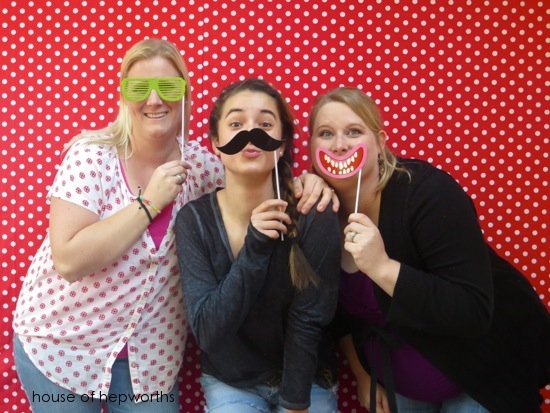 Sisters.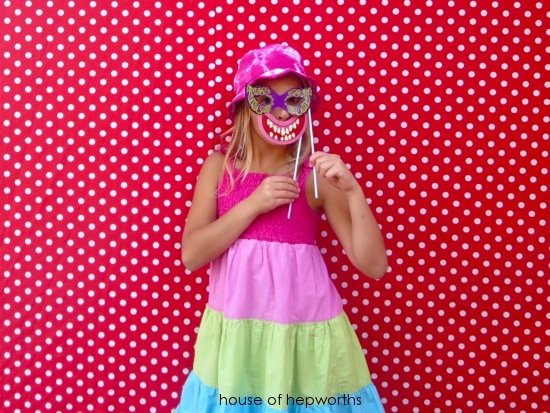 My daughter spent the most time in front of the camera. After the party we had at least 20 pictures that resembled this.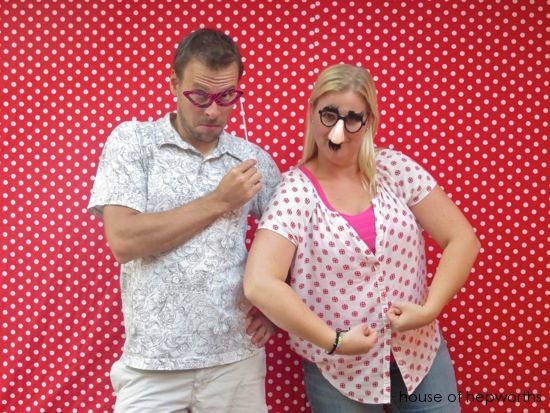 Ben and I.
And now for the cupcake stand tutorial. These are so easy to make. I saw some for sale on esty for $10 each. I think I made all of them for less than $10 total!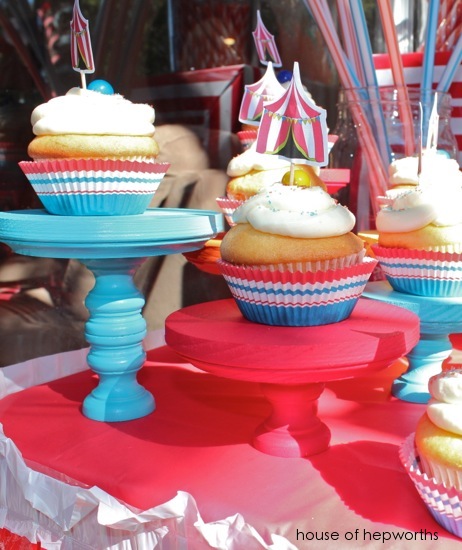 I started by purchasing two different types of wooden candlesticks and 6 wooden discs from Hobby Lobby.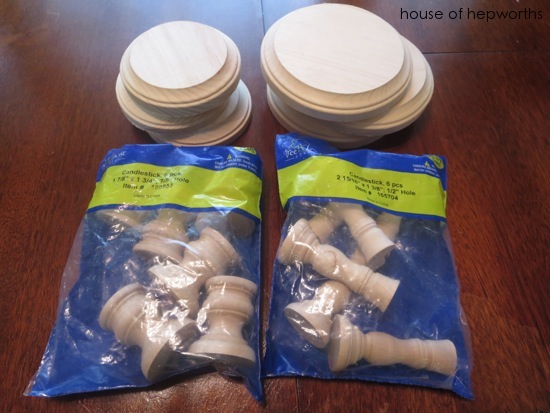 To glue them together I used Gorilla Epoxy which worked really well. It holds much better than hot glue but does take longer to dry.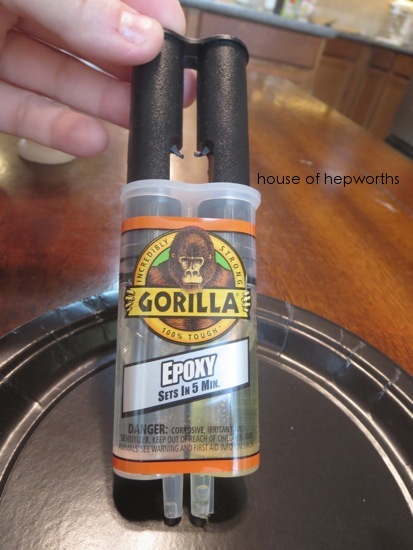 I put the epoxy on a plate and simply dipped the candlestick into it.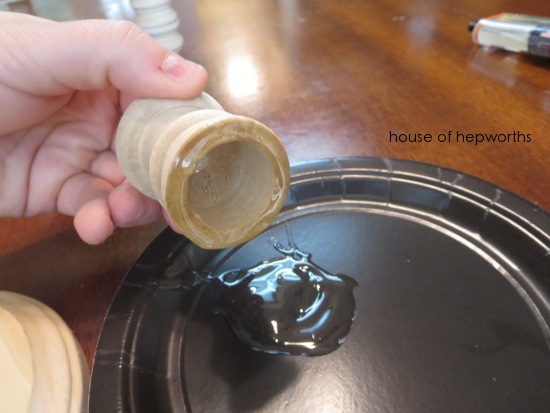 Then I stuck the candlestick onto the wooden disc.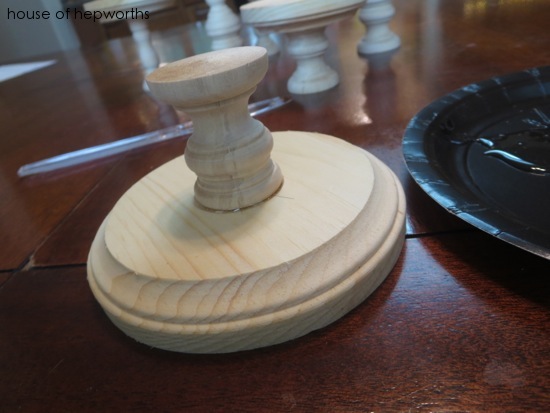 To make the cupcake stands varying heights I glued different candlesticks together. Some had two short ones, some had a tall and a short one.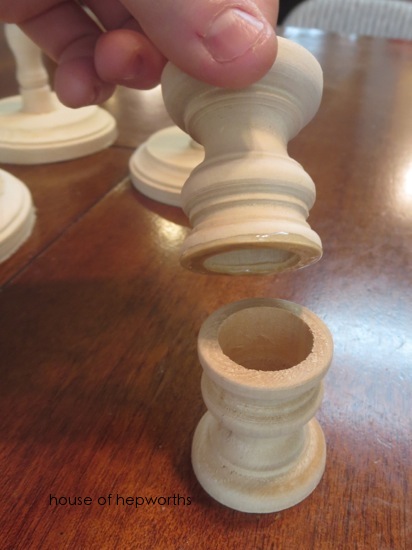 I taped them together with some cheap painters tape until they dried to ensure they had a good bond.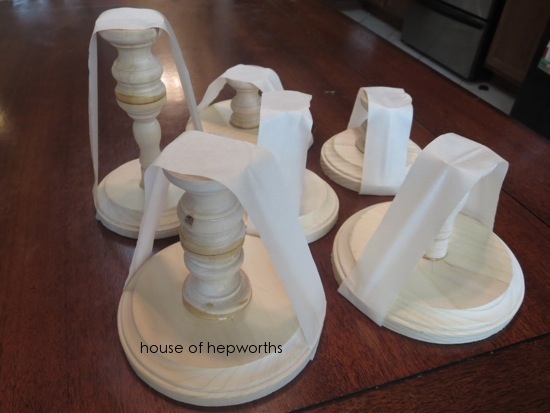 Once dry (an hour or so later) I gave each cupcake stand a coat of fun bright carnival-themed paint. Each received two coats of paint.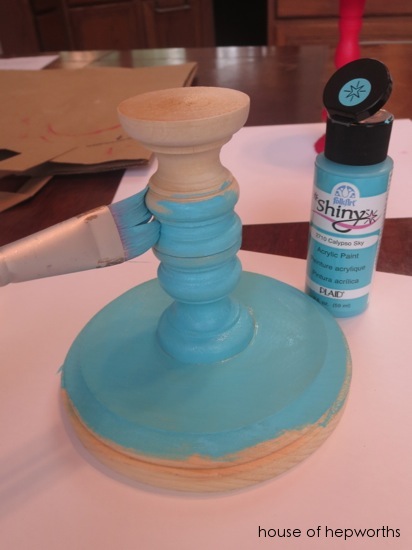 Super easy and really fun!
It was such a creative and fun shower to host, but was so much work! It was worth it for sure, but next time I have to host a baby shower I think they will get a Costco cake, a few helium balloons, and some baby-themed plates and cups from from Dollar Tree. I tip my hat to party planners out there because now that I've done a creative party, wowza, they are a lot of work and require multiple meetings with the other hosts and more money than I'll admit to anyone.
In December Lindsey had her little monkey. She is adorable and I am smitten. Nothing beats cuddling with a baby. Fortunately she lives 15 minutes from me so I get to snuggle with this adorable little girl multiple times a week.