I'm here today to show you how to make a fun and easy project that your kids (and you!) will enjoy all summer long… a tire swing!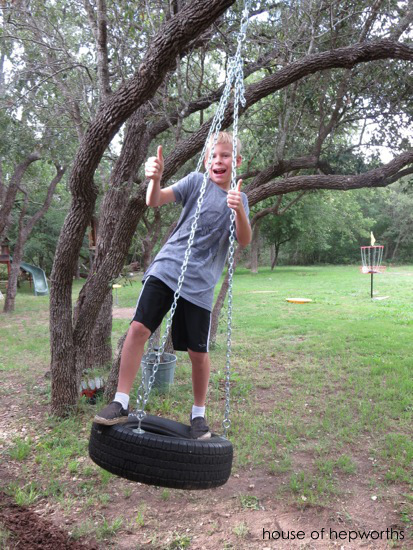 We've had this old tire laying around the yard so instead of tossing it we decided it would be fun to turn it into a tire swing.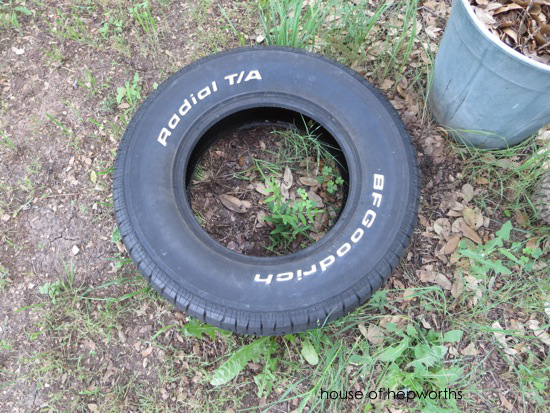 I've never made a tire swing before and the task seemed daunting. Believe it or not I whipped this tire swing up in less than an hour! I started with this very helpful tire swing guide: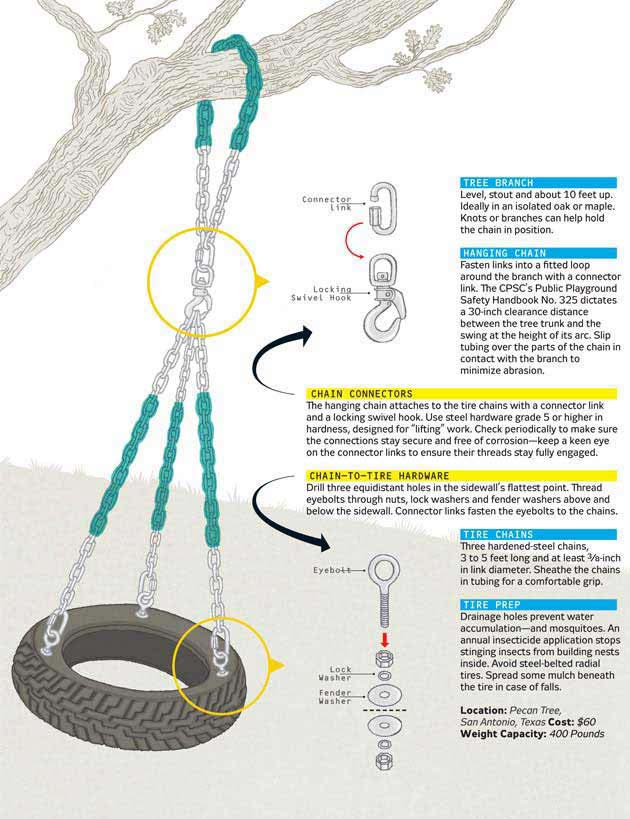 Once I had a plan in place I headed to True Value to pick up all my supplies. Here are most of the supplies I purchased, but I did have to run back for a few more things (not pictured).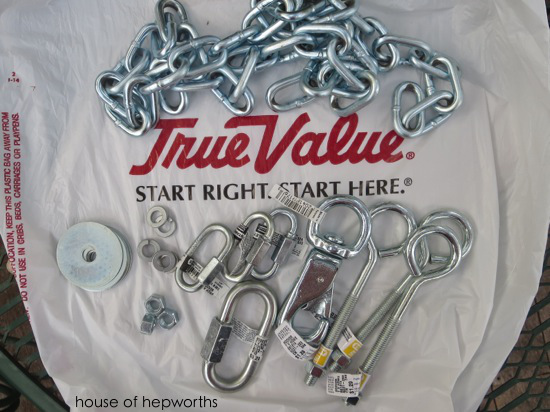 For the first step I flipped the tire over and made several small holes around the base so any water can drain out (after it rains). I don't want a mosquito habitat hanging around (pun intended!).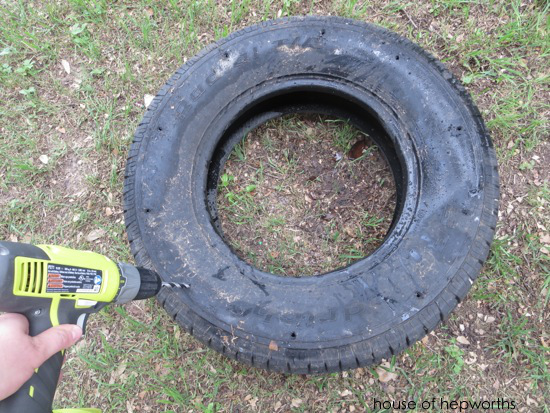 After that I flipped it over and drilled three holes for the eye bolts. I used a standard drill bit and it easily cut through the rubber. Once the holes were drilled I prepped the bolts with the washer, lock washer, and nut.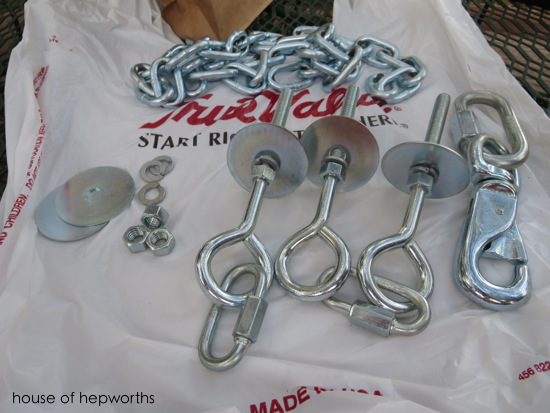 Once the bolt was inserted into the tire hole I finished off the under side with another large flat washer, a locking washer, and a nut.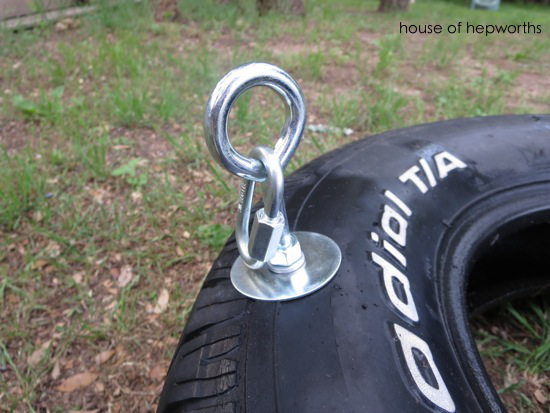 Here are the eye bolts after I installed them.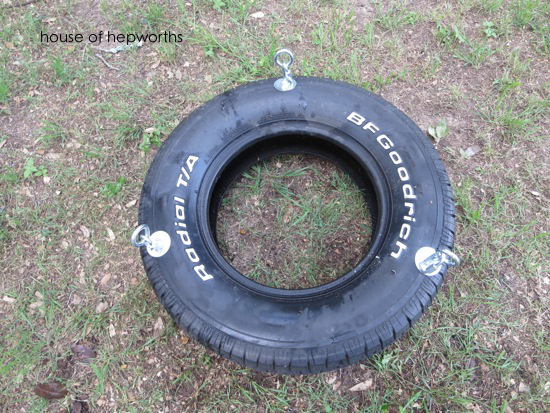 To hang the swing I wrapped a 4′ long chain around the tree branch, attached a locking swivel hook, attached three more chains to that, and then attached the chains to the tire swing. For each attachment I used a simple connector link.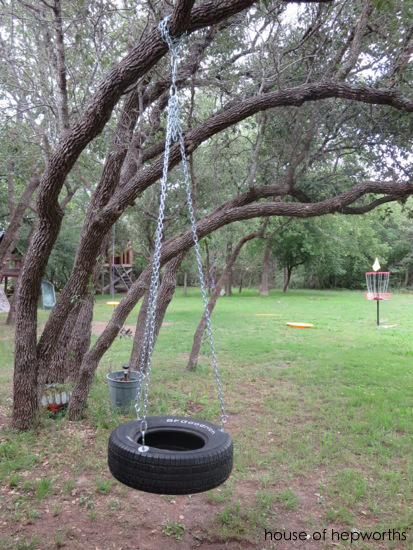 You can buy all the pieces in many different sizes. I made sure each connector link, swivel hook, and chain were rated for multiple hundred pounds. If you make a swing make sure you buy pieces that can support your weight and won't snap.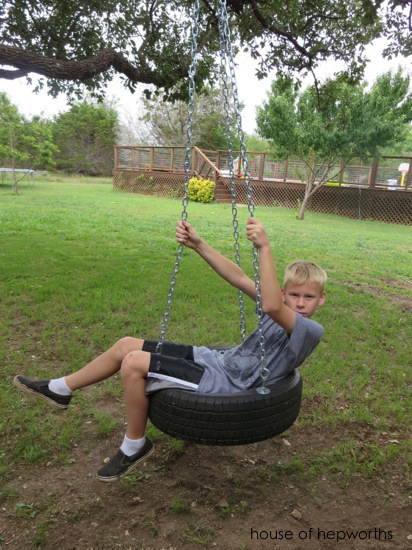 Our son jumped on and tried it out as soon as I was done hanging it. It worked perfectly. The swivel hook allows the tire swing to continue to spin around and around guaranteeing a nauseating experience only a child can appreciate. To say the kids are in love with this new swing is an understatement. It's now the hit of the yard!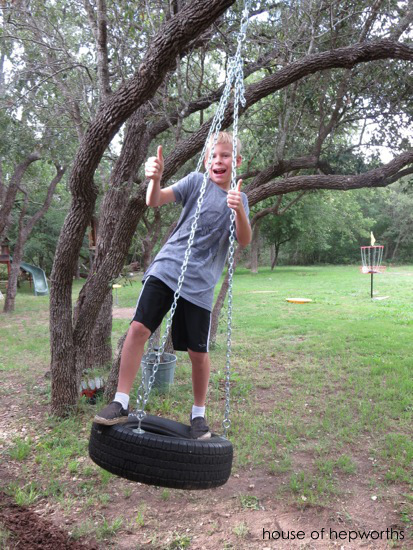 For even more fun summer activities and projects, visit True Value's project website or facebook page. They are always posting new projects.