Happy Holidays my friends! As you've probably figured out already, I love nutcrackers, especially brightly painted ones! I found some pretty ugly huge plaster nutcrackers at our local hardware store on sale for black friday and just had to pounce on them. Of course, I couldn't display them as-is; I had to paint them first. Check out this post for a step-by-step of the process.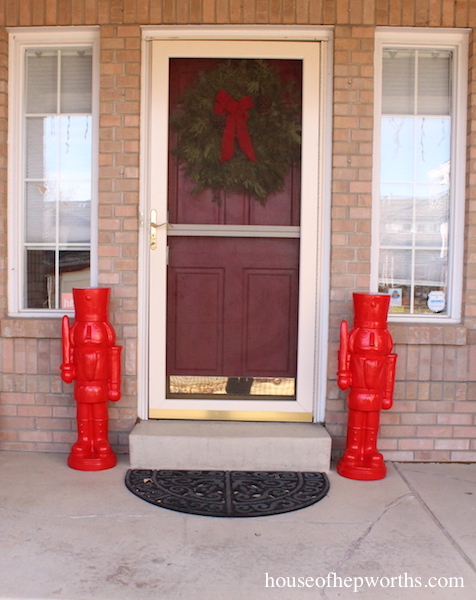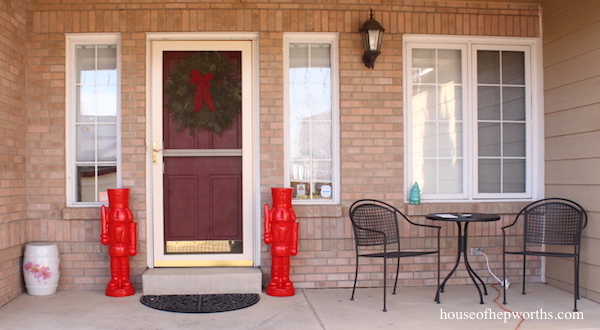 Here's the original nutcrackers I bought. I actually bought one at first, but then I ran back to our local hardware store and picked up a 2nd one.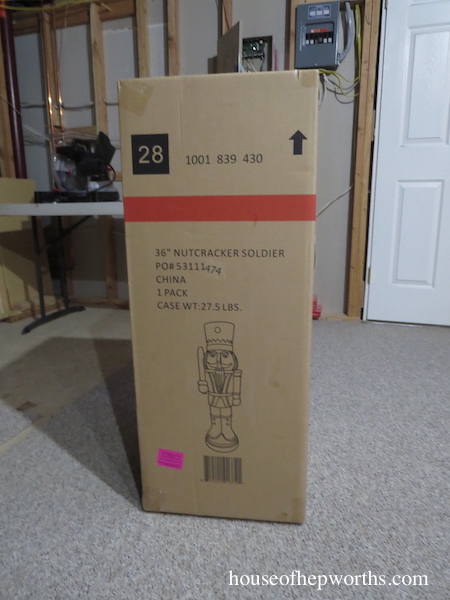 They were only $19.98! Seriously. They are HEAVY and are plaster. These guys aren't going anywhere.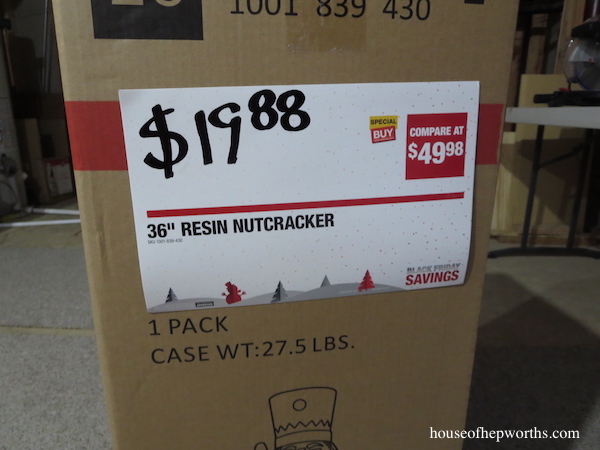 I saved all the packaging so I can re-pack them each year after Christmas for storage all year.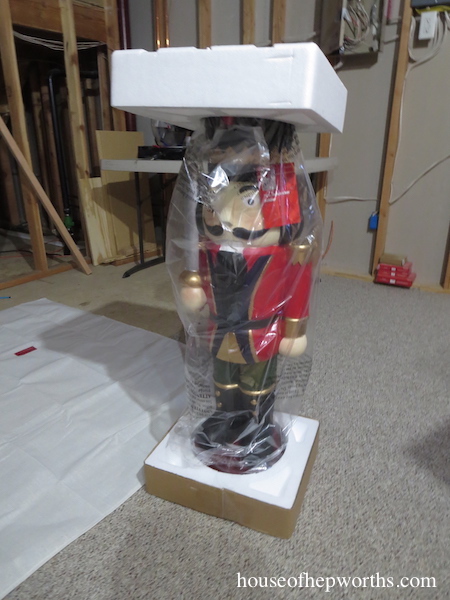 And here he is! Wowza, right? Okay, he's not terrible looking, just totally not my style at all.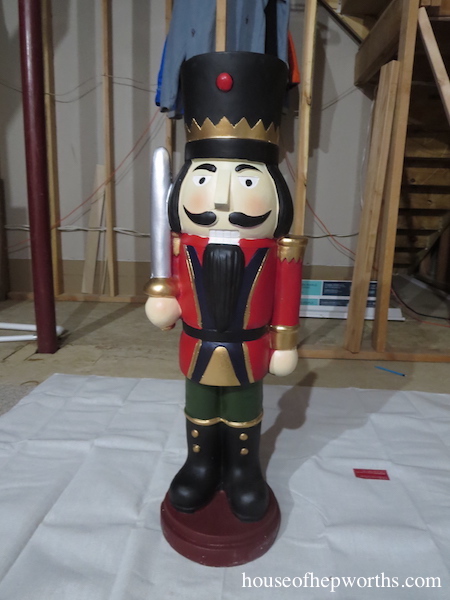 I started by priming the heck out of him.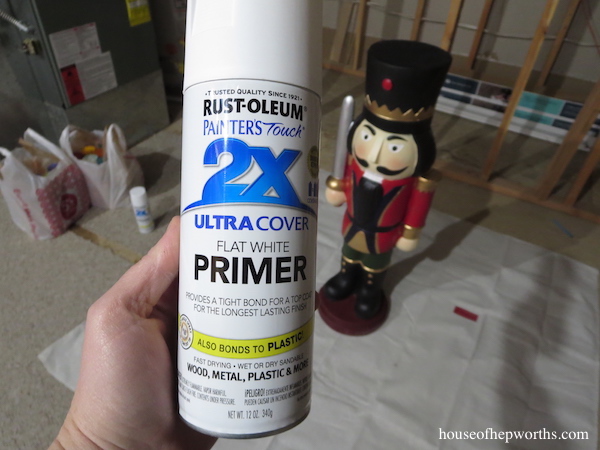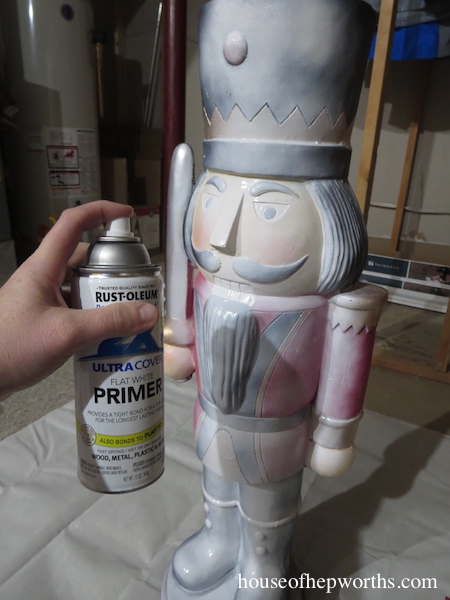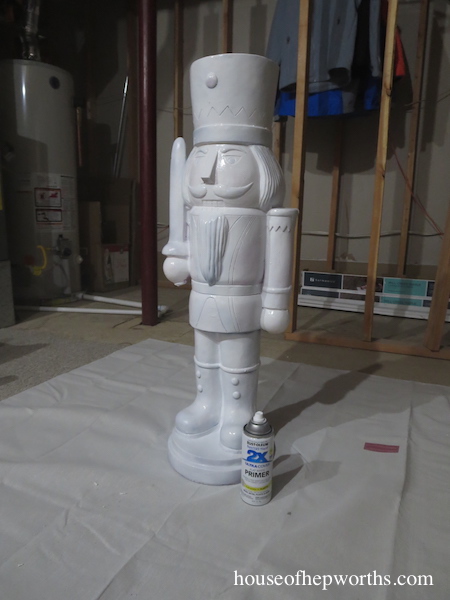 Once the primer dried, it was time for spray paint! I chose bright red because it's festive and fun. I turned the big guy upside down and gave him a good coating.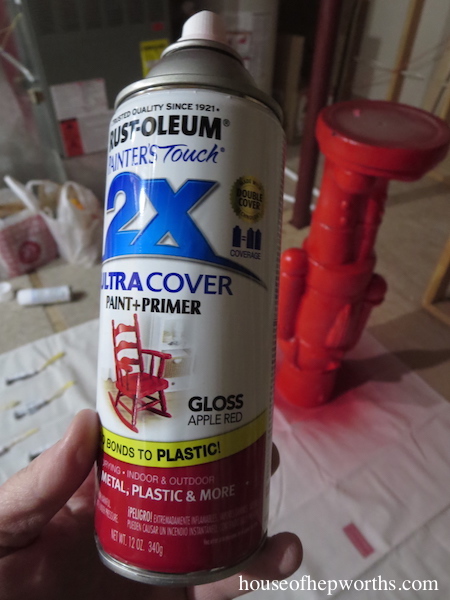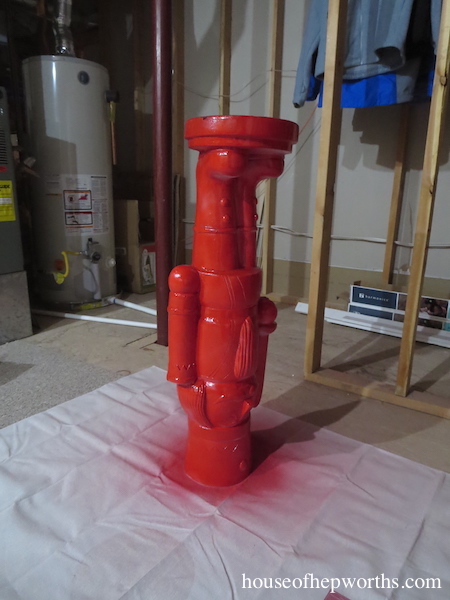 Then I flipped him around and sprayed him again. I started upside down so I could make sure to get all the nooks and crannies on the under side of him.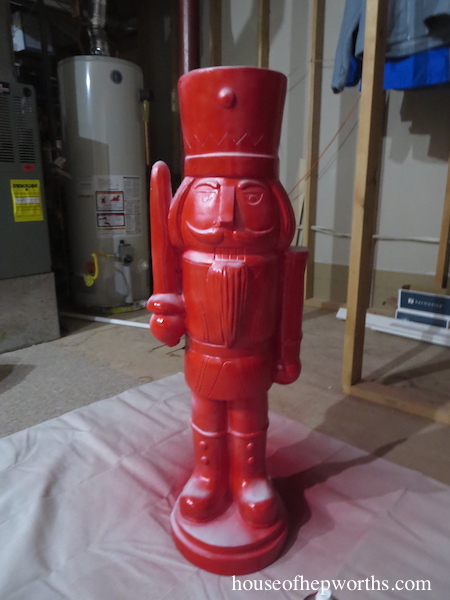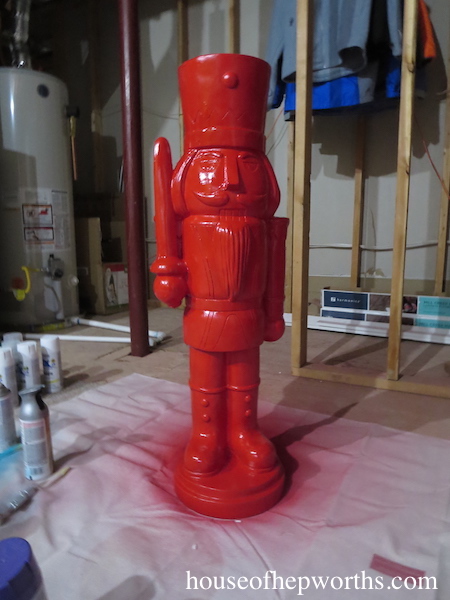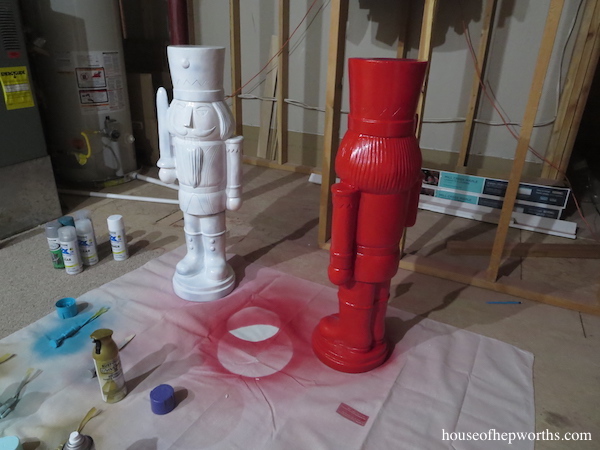 And there they are! Aren't they cute?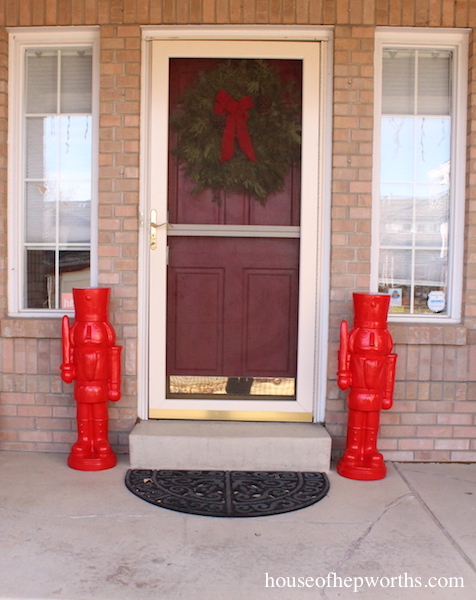 They are guarding my porch from all the package thieves that keep stealing packages off people's porches (I mean, seriously, who does that?!)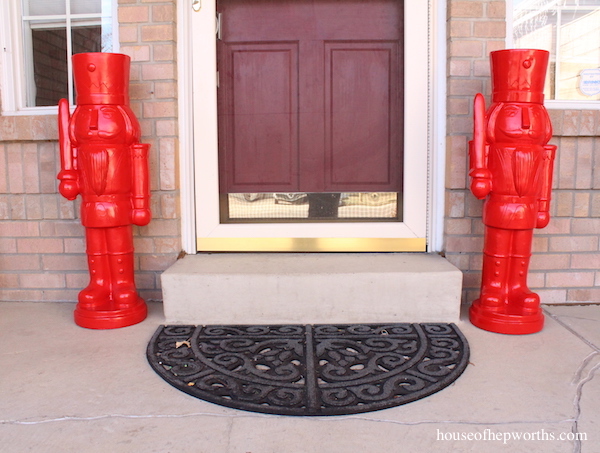 Maybe next year I'll step up my game and add some garland and a festive rug. Baby steps, my friends. Baby steps. Decorating is not for the faint of heart!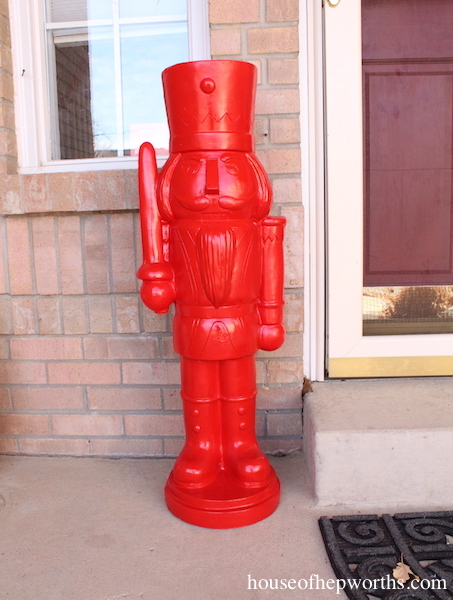 Would you put these guys on your porch?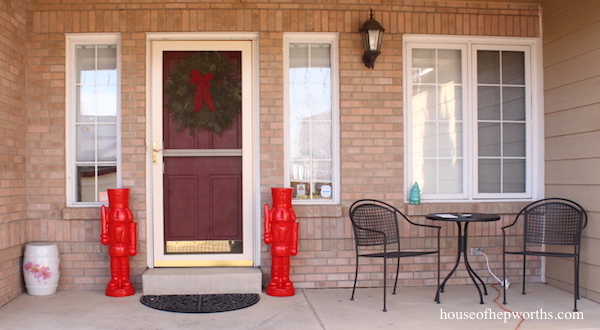 Have a great day!