As promised, I'm back with a 2nd wreath. This is pretty much the same as the last wreath, but in mini form. Because honestly, what's cuter than a mini wreath?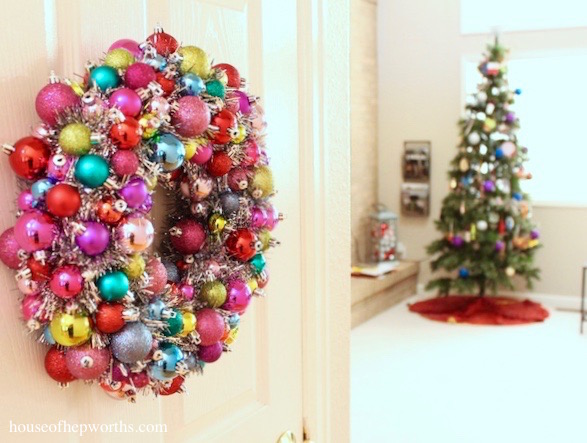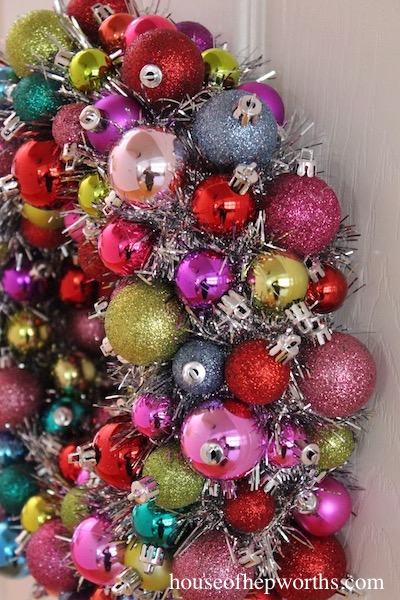 My daughter wanted to make a wreath, and how can I say no to a) this adorable face, and b) a daughter who wants to craft with me?! So we made a mini wreath. We started with a bunch of mini ornaments from Target, a wreath form, and some fabric.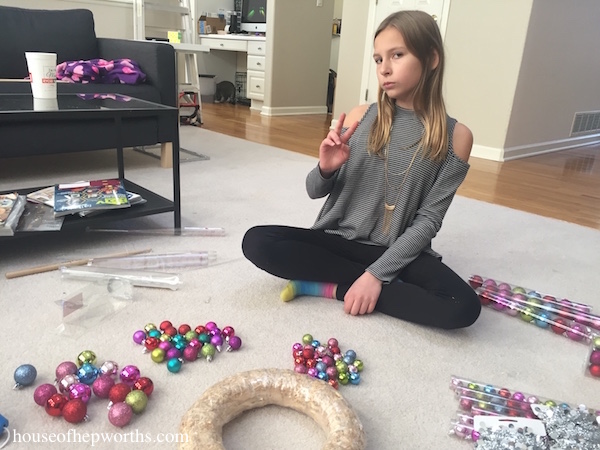 We wrapped the form in fabric first. Now we have a good surface for the hot glue to stick to.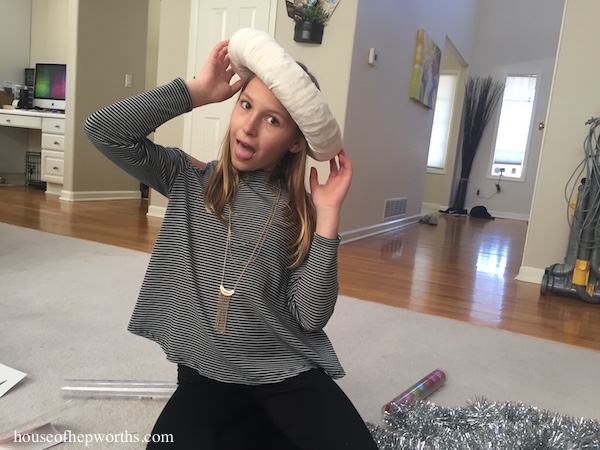 Next, she wrapped the wreath in some silver tinsel.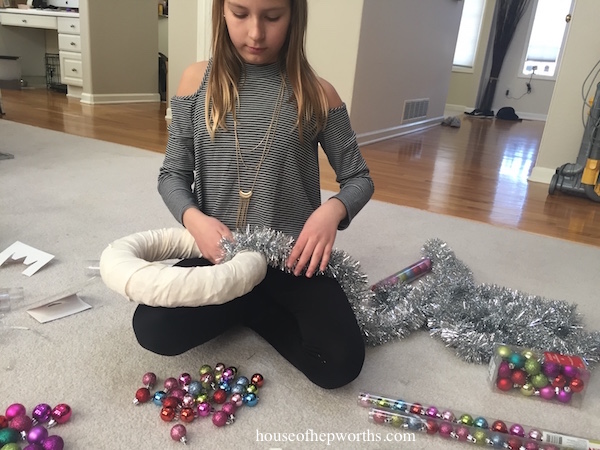 And from here, the fun begins! We just randomly hot glued all the ornaments all over the wreath. We didn't aim for any pattern at all but we did try as much as possible to not put two of the same color right next to each other.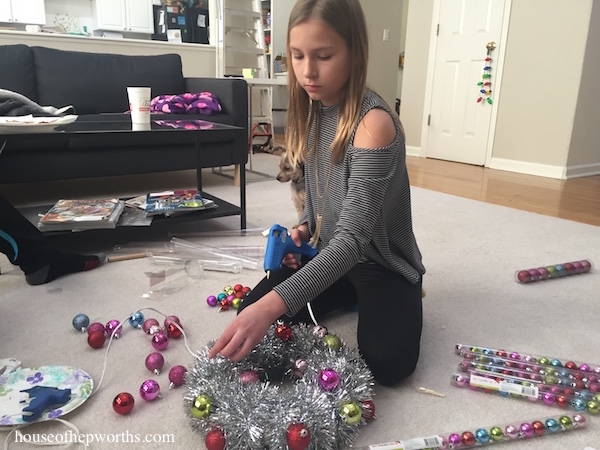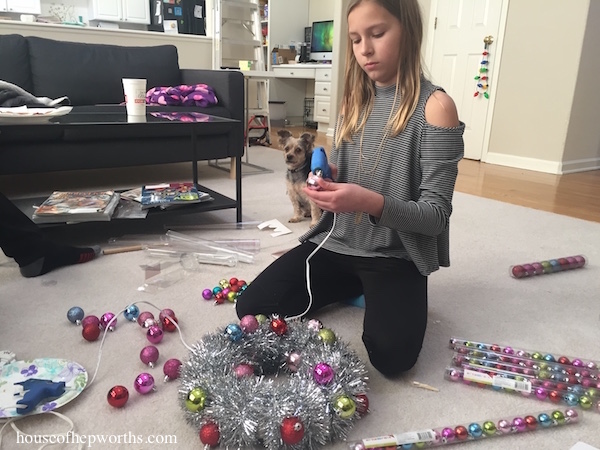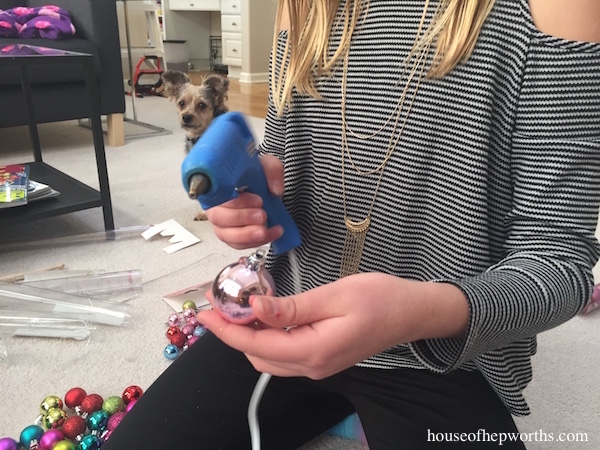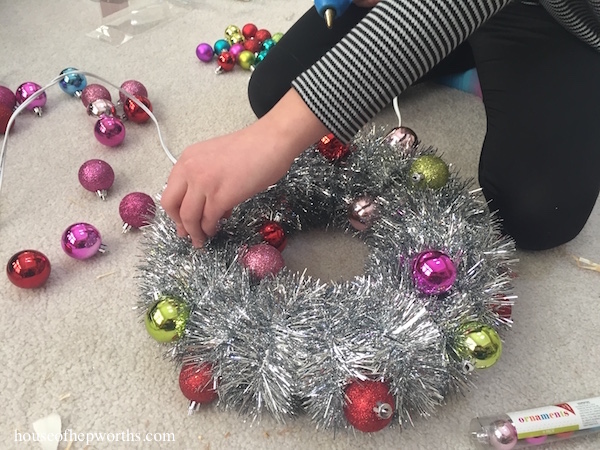 Our final wreath is my favorite wreath yet! I love how the tinsel really pokes out between the ornaments.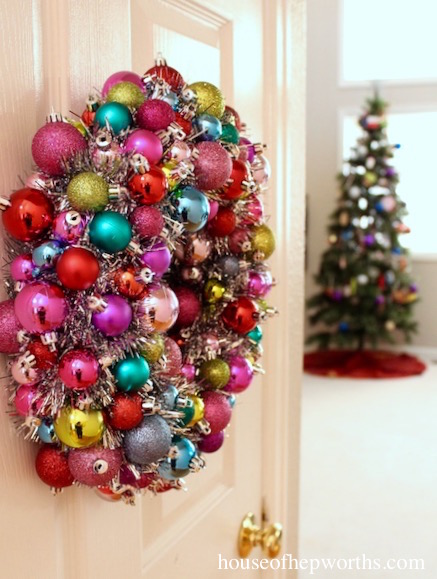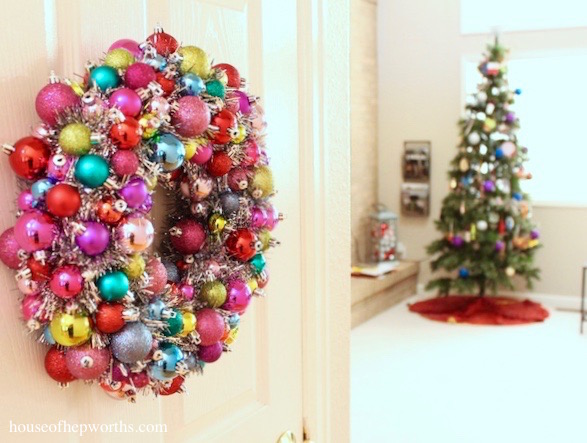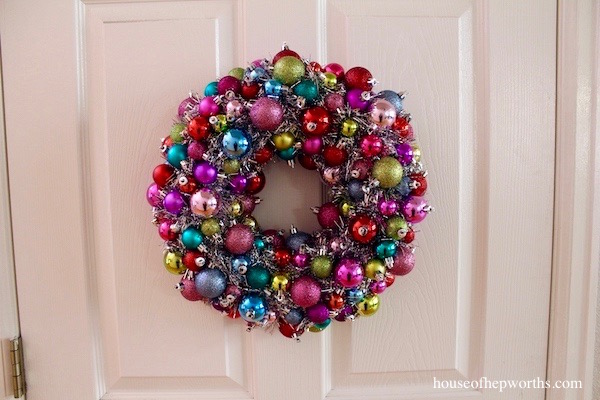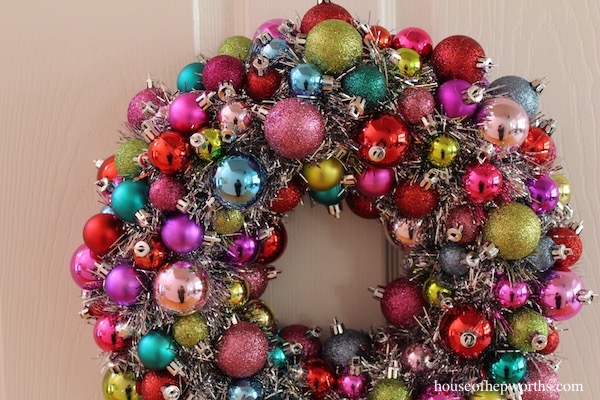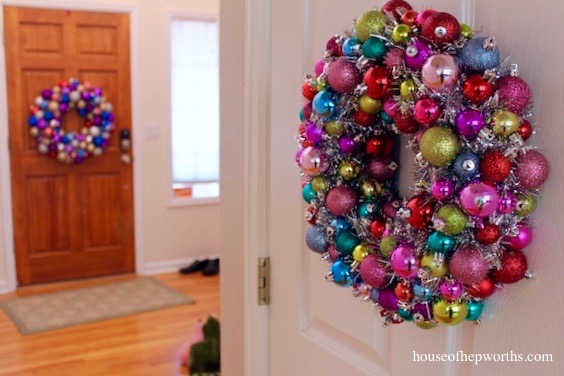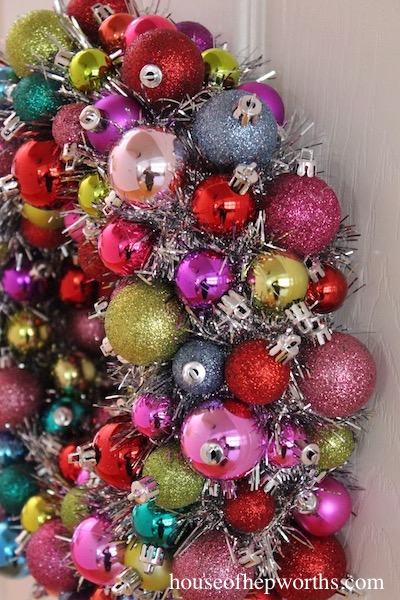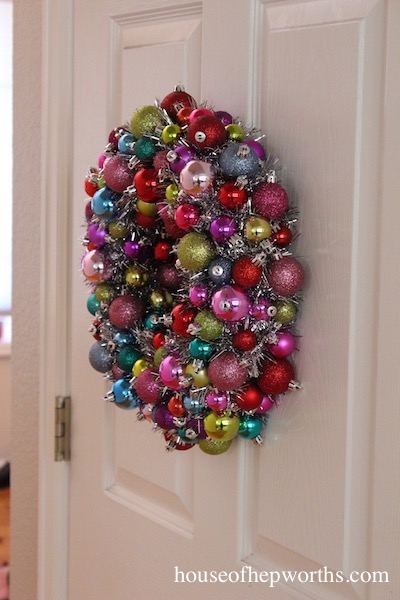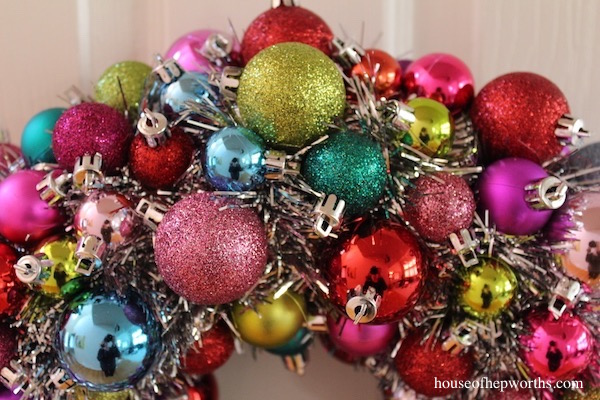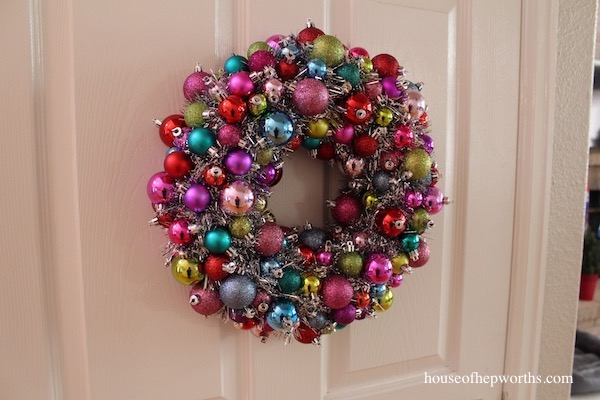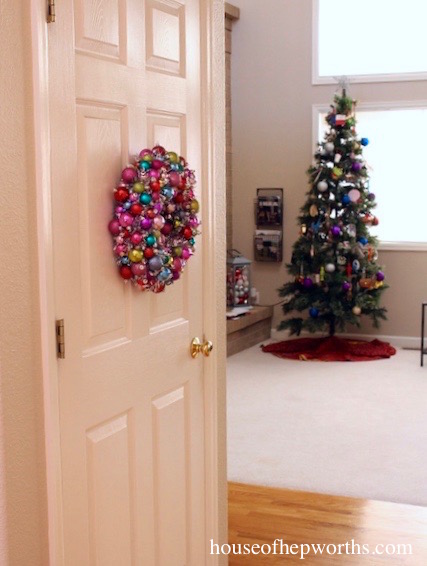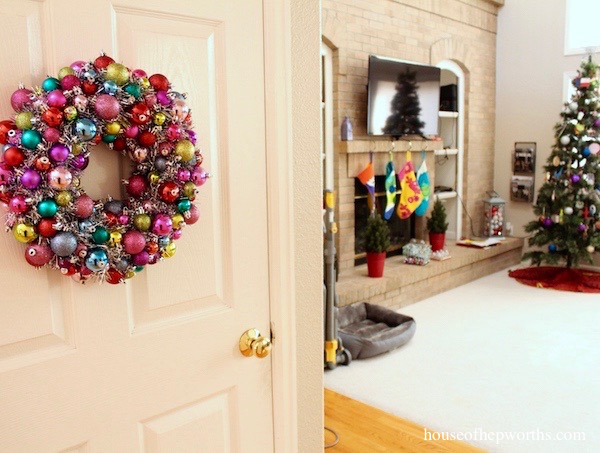 Have a great day!