I was one of the bloggers selected by True Value to work on the DIY Squad. I have been compensated for my time commitment to the program as well as writing about my experience. I have also been compensated for the materials needed for my DIY project. However, my opinions are entirely my own and I have not been paid to publish positive comments.
Remember when I painted all my doors black? And I threw the gold door knobs away and my kids were forced to stuff scarves and t-shirts into the door knob holes for some privacy?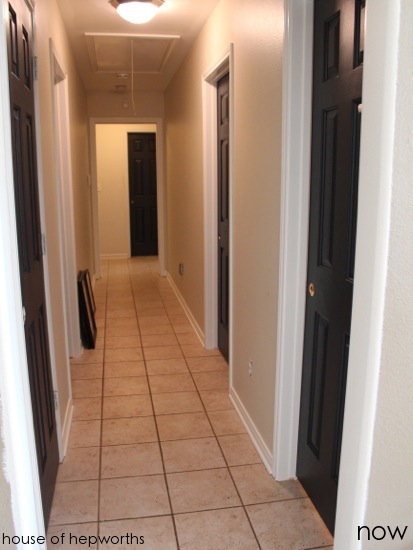 Well, the door knobs arrived and they are all installed. And boy do they look chic.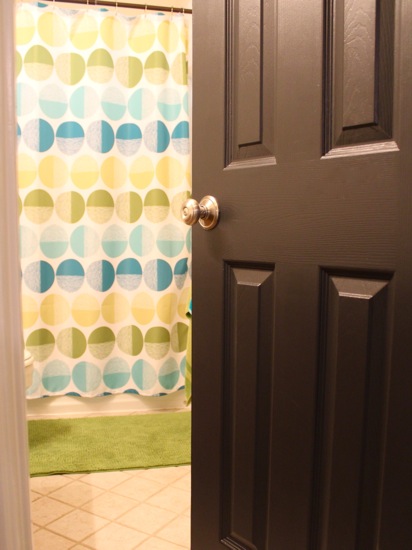 We started with some shiny, round, gold knobs that are definitely not my taste.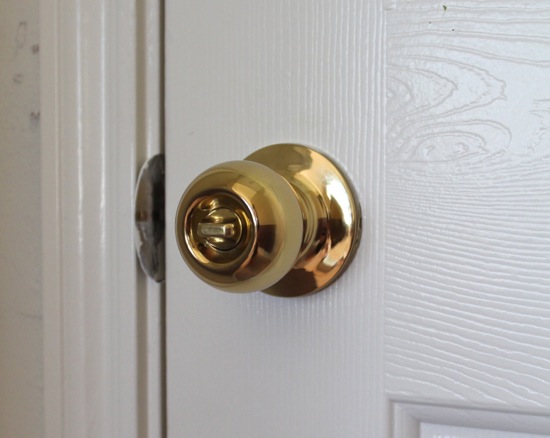 Hot, right? I'm sure some people love the gold door knobs, but I am not one of those alleged people.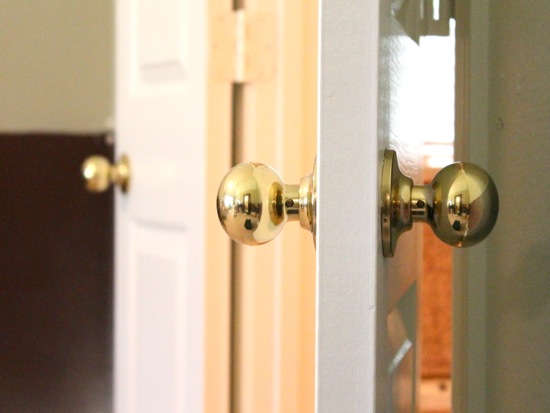 Here is what every door in the house looked like before I started (minus the sweet little sign my daughter made for our room – you know, in case we forget who's room this is). Cream-colored trim and door with a shiny gold knob. Hello, door. Two-thousand-one called and wants their cream and gold back.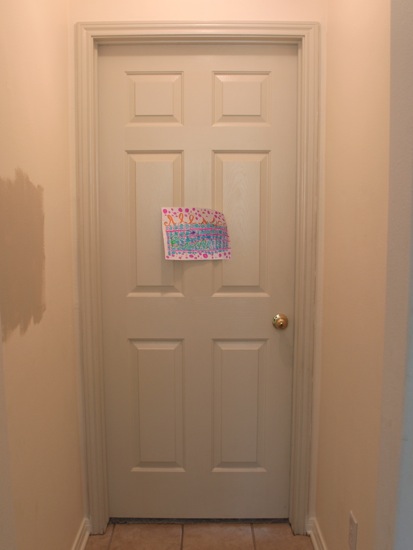 The whole shebang got a makeover. New white trim, chic black door, and some satin nickel knobs that make my heart go pitter-pat.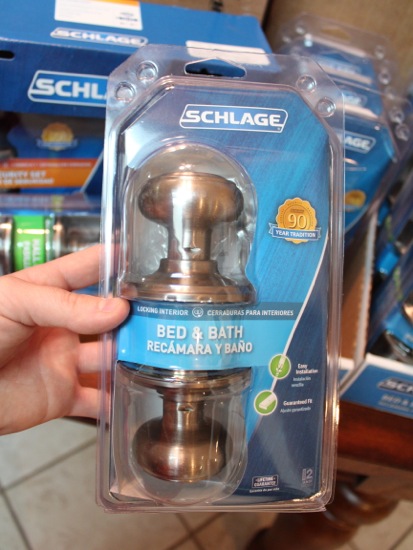 I picked up the knobs at my local True Value Hardware (I love them because they are individually owned so when you shop there you are helping to support your community and "the little guy"). They are the Georgian knob in satin nickel finish from Schlage. You can find them here.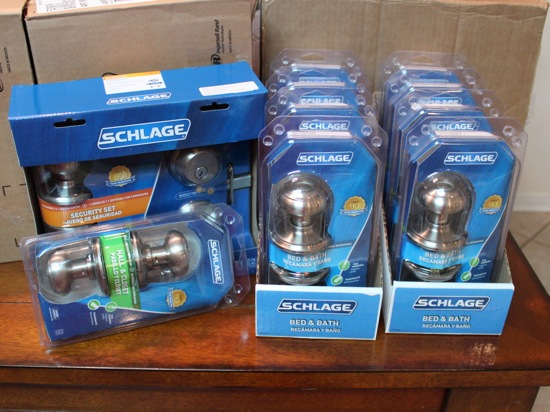 Installation was easy, I just followed the directions that came with the knobs and had the whole house done in less than two hours. The kids are thrilled to have some privacy again.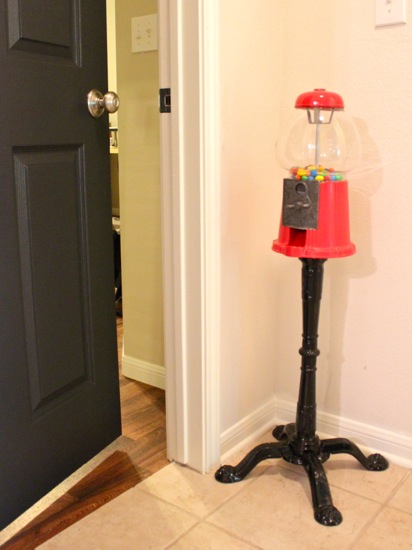 I especially love the shape of the knobs. They are still round, but are flatter, and have some pretty detailing on them. They also are heavier and feel more substantial.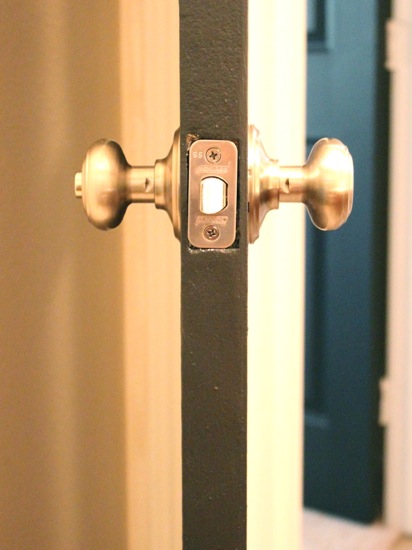 Check out our hallway! The black doors and nickel knobs make such a huge difference. You might notice I hung some artwork as well.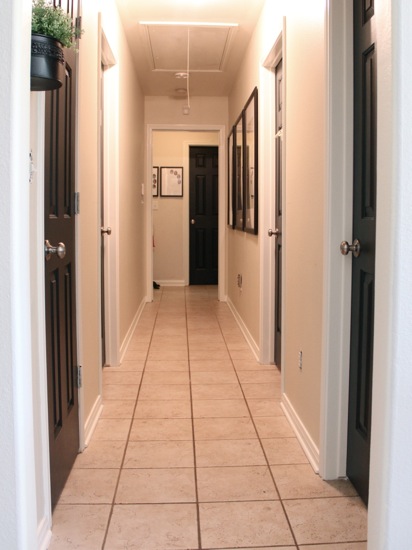 The three big frames on the right are the family ones that use to be in our piano room. I love them in the hall here. Here's a refresher:
The back door got a new lockset complete with a deadbolt. Here's the before. So boring, such ugly hardware.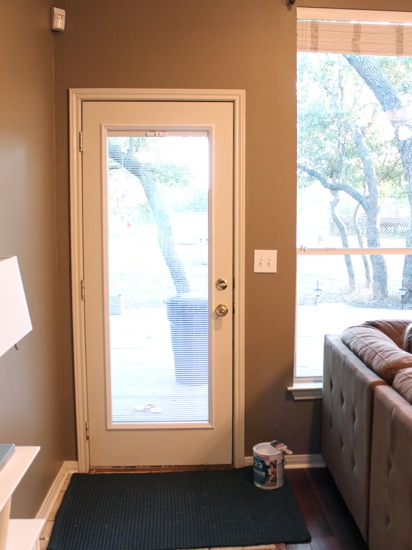 And now: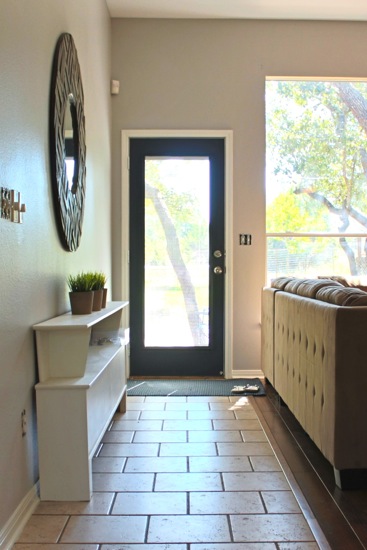 New white trim, new black paint on the door, and to finish it off, a new door knob set!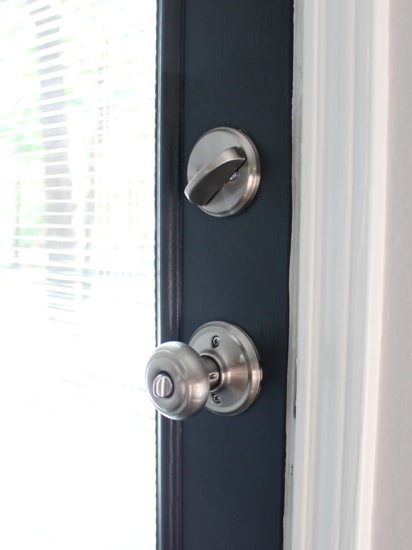 As you probably noticed, I still need to swap out all the cream switches for bright white ones like I did in this True Value post 3 months ago. Easy enough, just time consuming.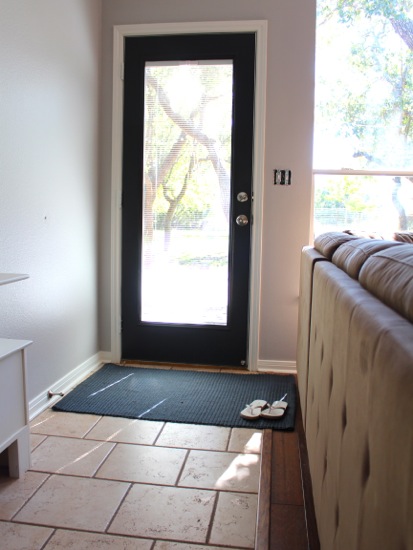 Check it! It's starting to look like someone actually lives here and it's not just an old abandoned haunted house. I now skip and sing down the hall.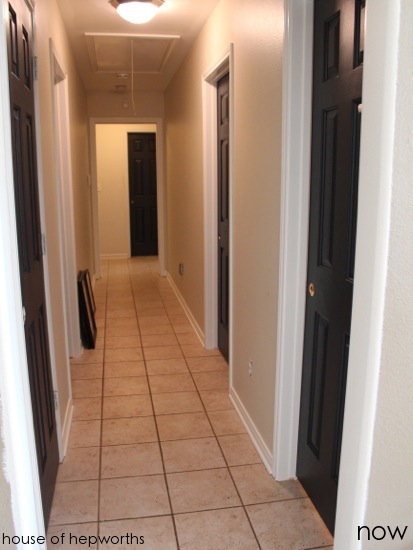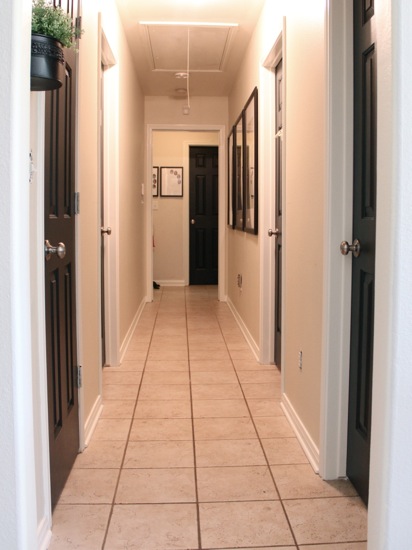 Man I'm really starting to love this living room. The black and gray and nickel. Delish.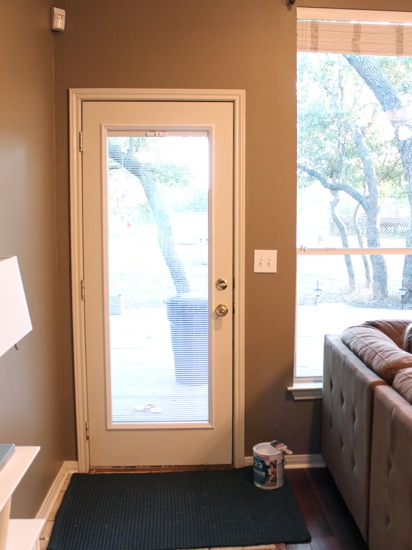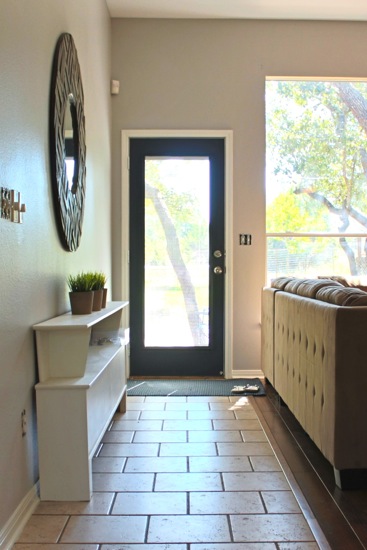 *****
Also, enter the True Value Fall Pin It To Win It Sweepstakes! You can win $100 gift card! Just click the image to be directed to True Value's Pinterest boards.