After almost 2 years of living in our new home in Colorado, I realized I've never given you a tour of our guest room. The shame! You aren't missing much though because I really haven't done much to the room. Also, it's full of random furniture that doesn't work together. It's pretty much the leftover hodge podge of rooms. 🙂
The last time I showed you this room was two years ago during our new house walk-through post. It also just happens to be the first time I showed you this room. haha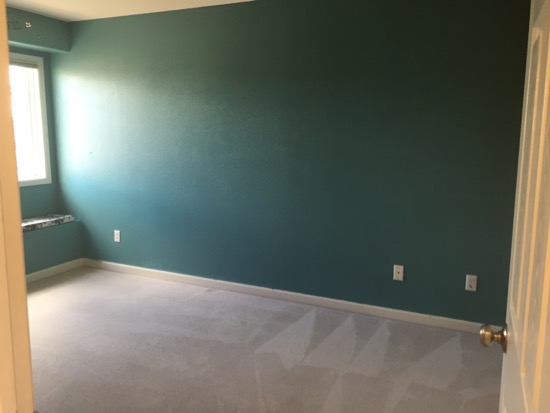 Yes, teal walls. I kind of equally dig and loathe them. Is that even possible? Here are a few more before pictures: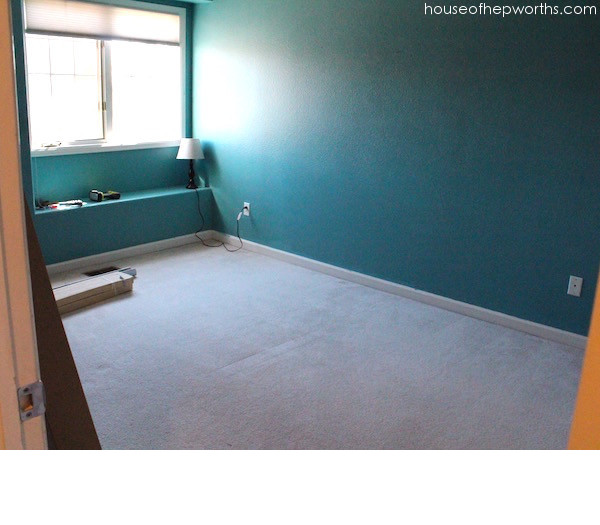 All the walls were teal except one, and it was dark brown. Dislike!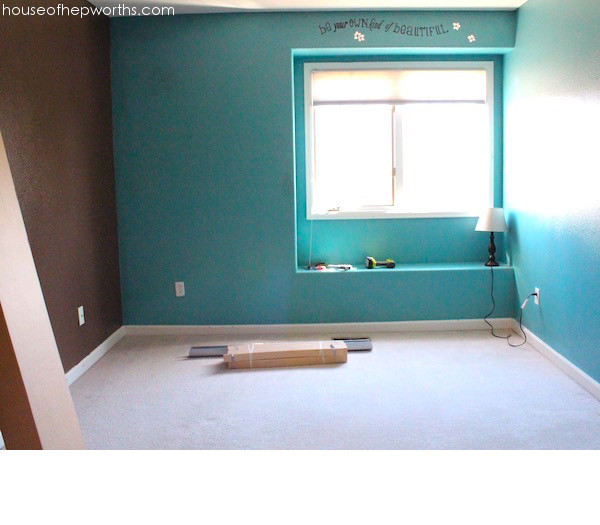 The first thing we did was go to IKEA and buy a cheap queen sized bed frame. We also ordered a memory foam mattress from Tuft & Needle (not a sponsored post. We just love their mattresses.)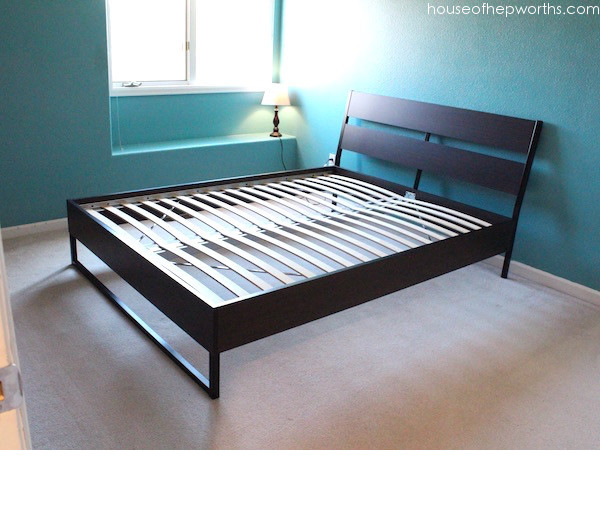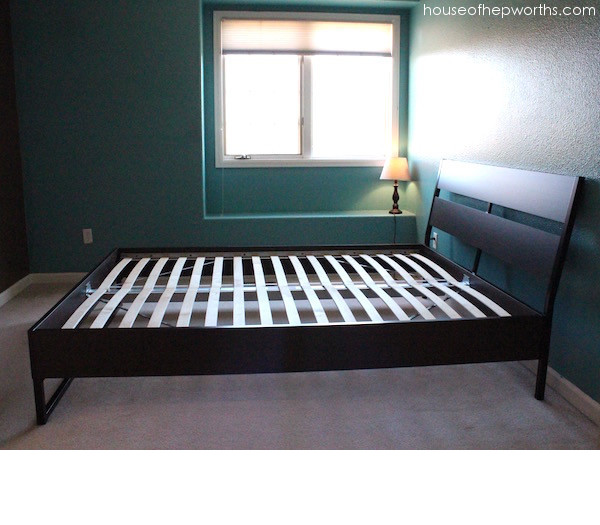 Here's the room now: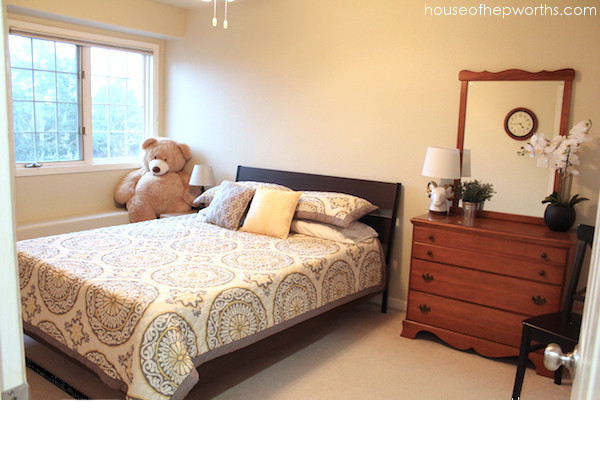 I warned you! A total hodge podge of stuff! The dresser I purchased off craigslist after we moved here, and the chair is from IKEA. The large teddy bear is my daughters. She decided it's too big for her room so he now lives in the guest room.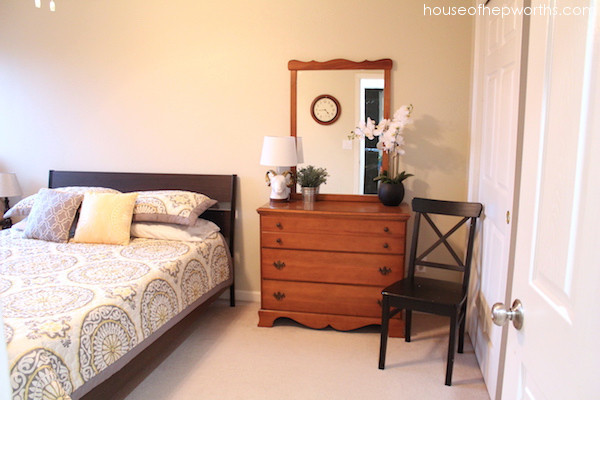 I've tried make the room not too sterile and as comfortable as possible for guests. The room is still basically a "before" picture, but hey, at least we have a guest room for people to stay in!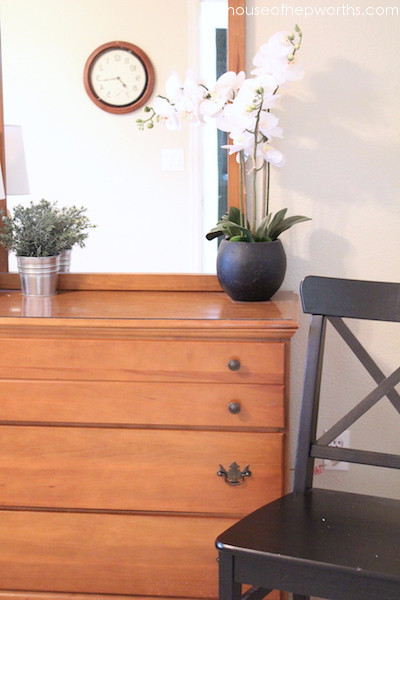 I pretty much gathered random decor we weren't using and put it all in the guest room. It's such a huge cluster, but I like to think of it as eclectic.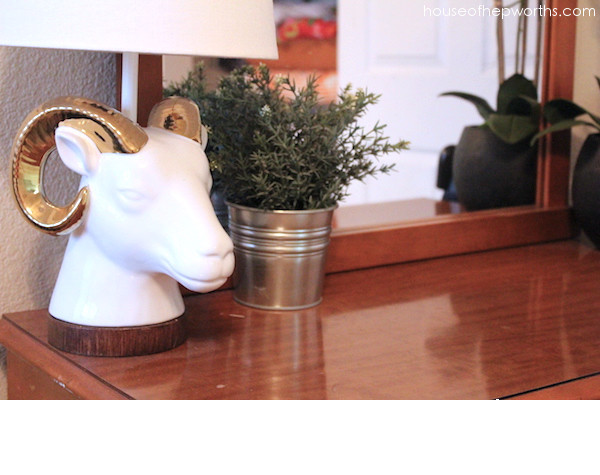 We also have a huge shortage of linen closets in this house (we have exactly ZERO linen closets! Who built this place?!). Because we have nowhere to store blankets and towels, I added a bookshelf in the guest room for all of it. Tacky? Yes. Necessary? Yes.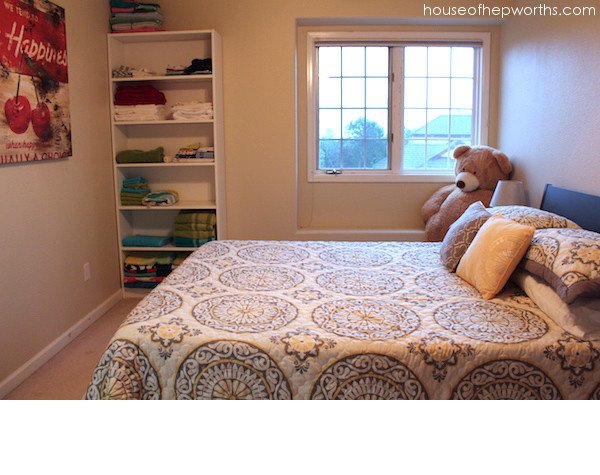 I do have so many plans for this house, and adding a linen closet is high on the list. There's a place we can squeeze one in, but it involves a renovation of some sort, so we are just playing the waiting game.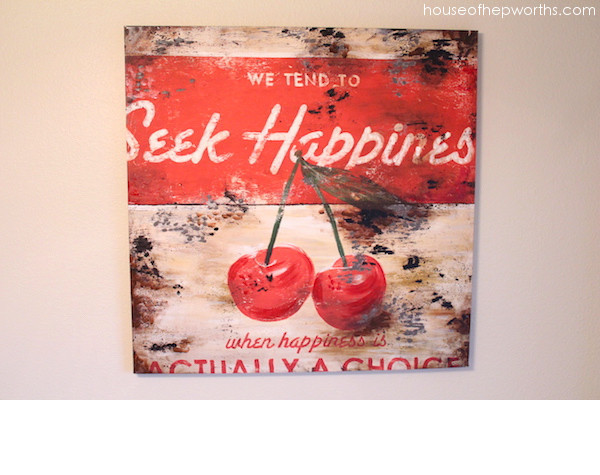 Here's the view from the window of the room. This guest room is very small. In fact, it is a lot smaller than any other bedroom in the house. Whoever designed this house did not do a good job of making all the bedrooms roughly the same size. Neither kid wanted this room because it's so small, so it became the guest room by default.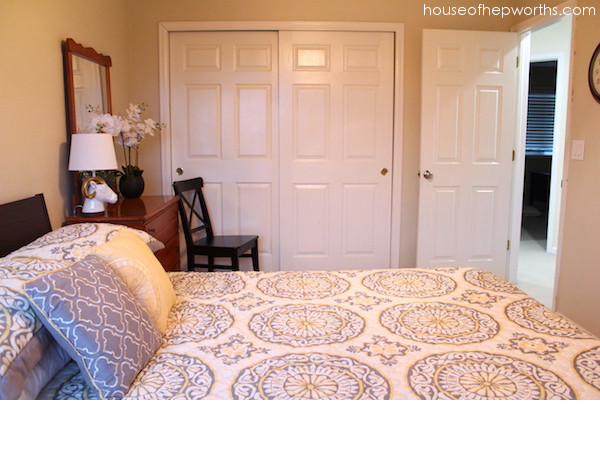 I'm pretty sure I bought the bedding set on clearance at Target. Once I get around to actually decorating this space and making it cozy, I may or may not keep the bedding. It works great for now.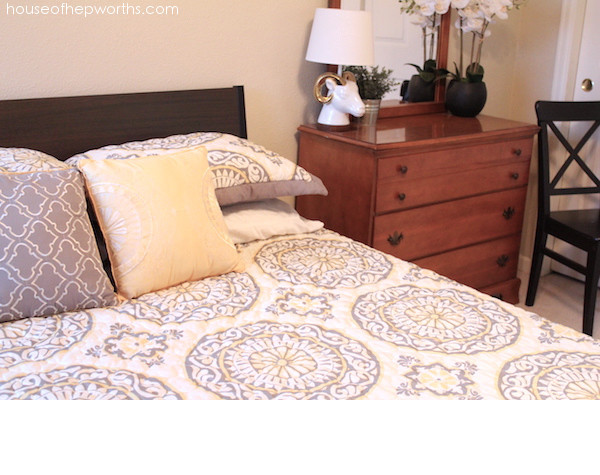 And here's Big Bear. Like, literally, that's his name. We are so original over here. 😉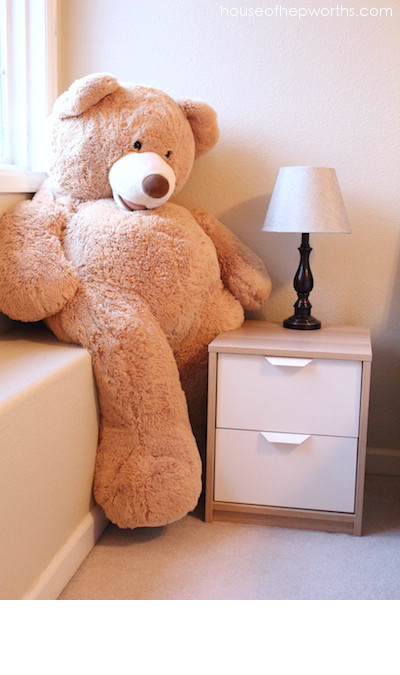 And because I love before and afters, here they are side-by-side: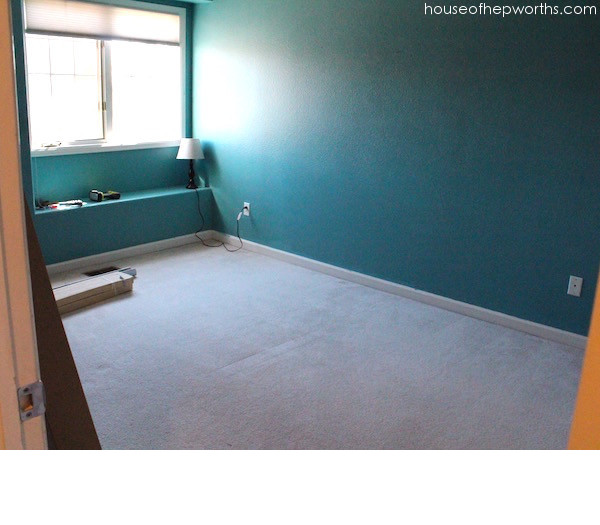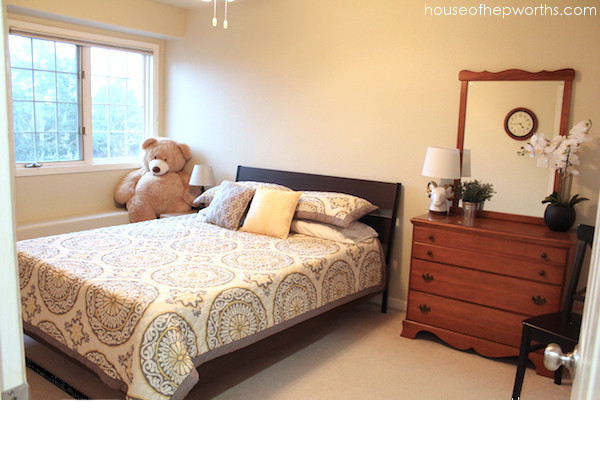 And another angle: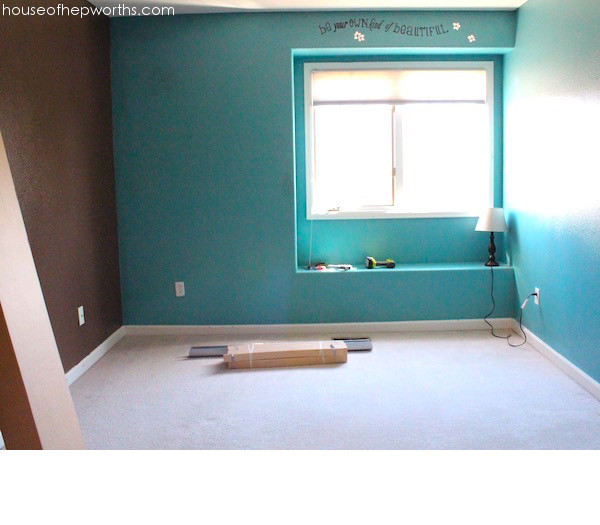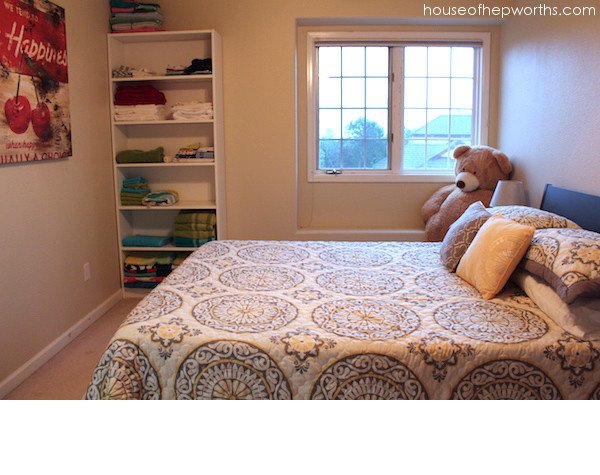 Thanks for reading! Have a wonderful week!