I'm venturing away from our huge whole-house renovation today to share a quick update in our 1st floor guest bathroom. The shower gets used more than you'd think in there and we were sorely lacking in towel storage. Here's a view of the bathroom reflected through the huge 90's mirror that stretches across the entire wall.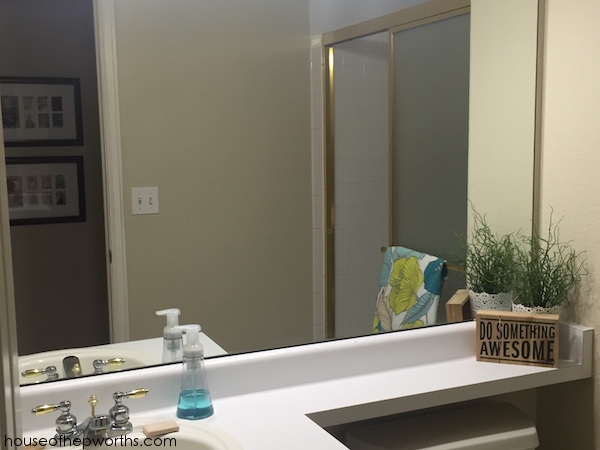 And here's a real view of the wall next to the shower. Clearly it needs some sort of towel bar or towel rack.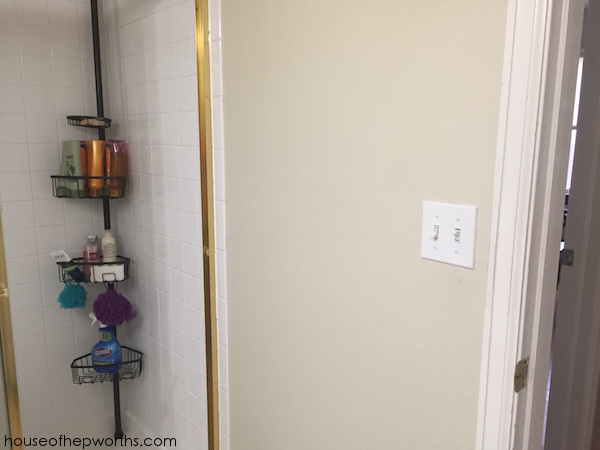 I found this really cute towel hook rail on Amazon and thought it would be cute for the bathroom.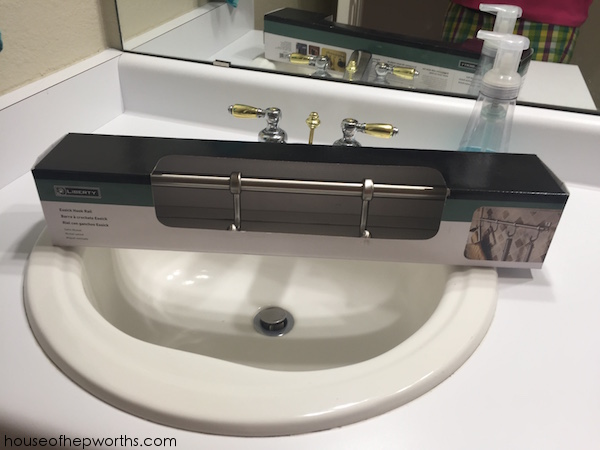 Clearly Liberty thinks it should be for a kitchen, but I like to live on the wild side.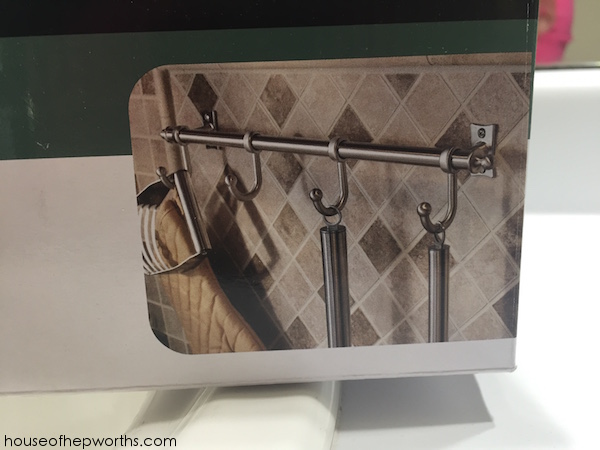 I'm about to share a trick with you guys for hanging things like this level that will blow.your.mind. Seriously, you will never hang anything the same ever again.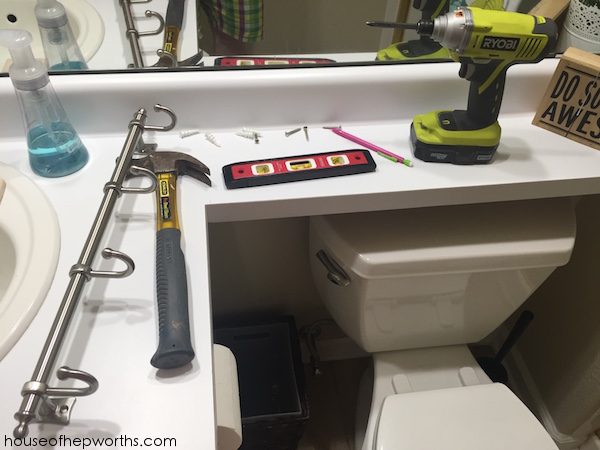 There are two main tricks for hanging something like this completely level with minimal effort. Trick number one: buy THESE wall anchors. Don't even think about using something else. Throw the trash away that comes with your rail.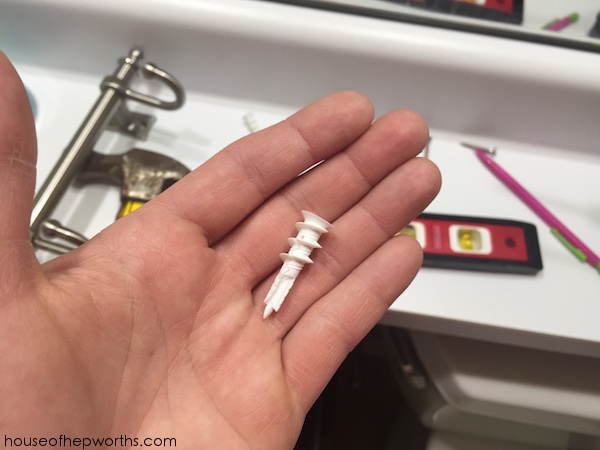 Okay, here's Trick number two: Decide where you want your rack installed. Mark one hole. Only one side. Attach the E-Z Ancor, and then attach your rack, but don't tighten the screw all the way down. Just let your rack hang there for a second.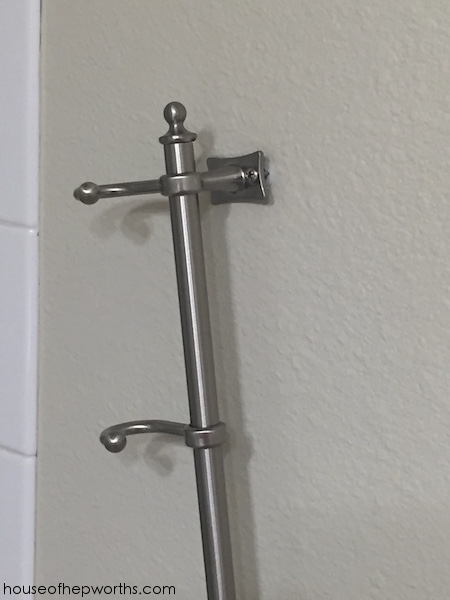 Place your level on the rack, make sure your rack is completely level, and then use a pencil to mark the hole on the other side of your rack.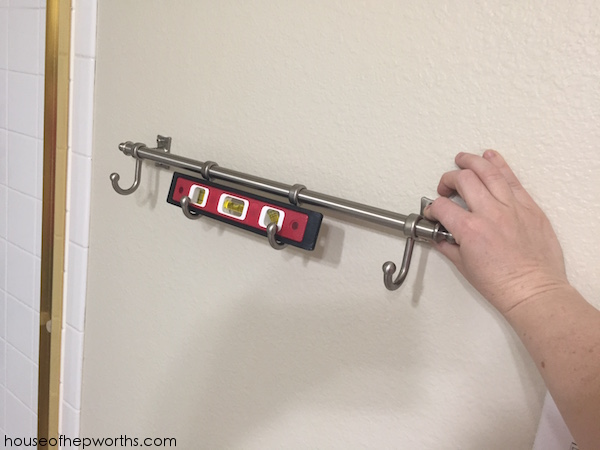 Let your rack hang again while you attach your second anchor where your pencil mark is. Once you've installed your anchor, attach the rack to the wall. The rack will be perfectly level and your anchors will be in the perfect exact place they are supposed to be. Can you believe how much easier this is? Mind blown.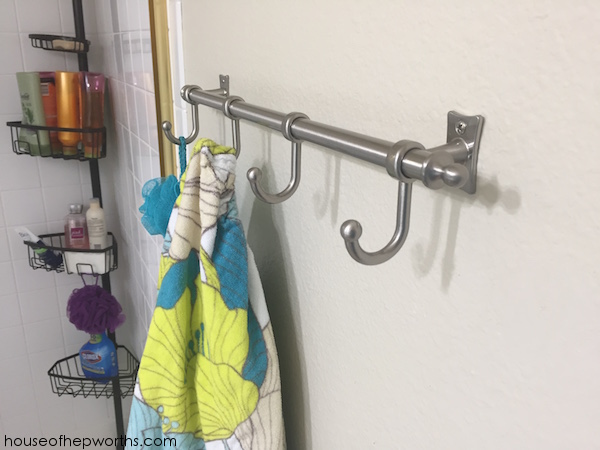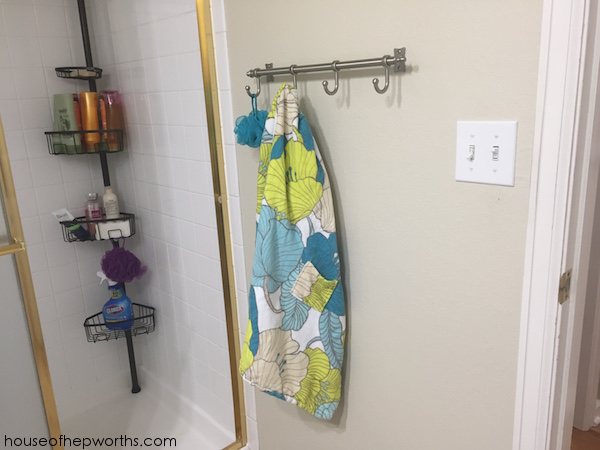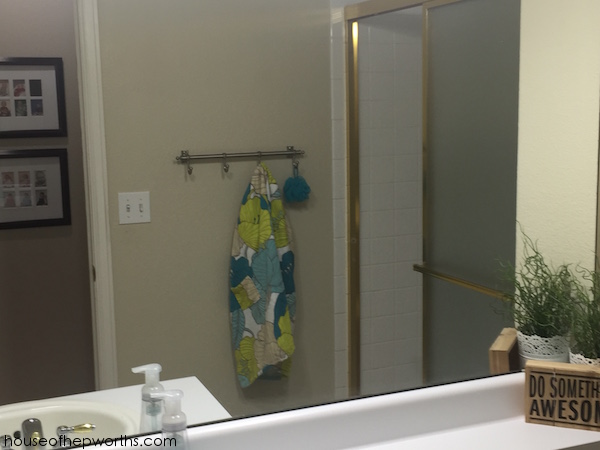 And now that this "kitchen" rail hook is installed in the bathroom, it doesn't even look like it's meant for a kitchen anymore. This is thinking outside the box.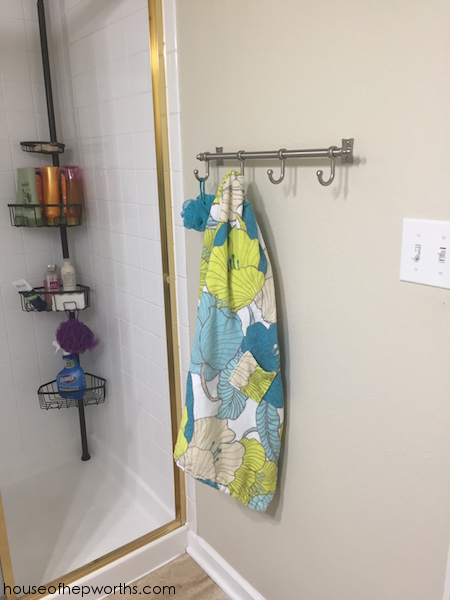 Here are the items I used today:
Here are more posts about this guest bathroom:
It's amazing how paint can transform a space
Organizing an under-sink bathroom disaster
This post contains amazon affiliate links
Thanks for reading! Have a wonderful weekend!