Well hello there! As promised in my Christmas decor rant post, here are my holiday decorations this year. I have gone very minimal this year, but the lights are actually hung on the house and the tree is up, with ornaments, so I'm calling it a success.
Let's start outside, shall we? I took all my dollar store wreaths from two years ago and hung them on all the front windows. I actually really love the simple green wreath with the red bow.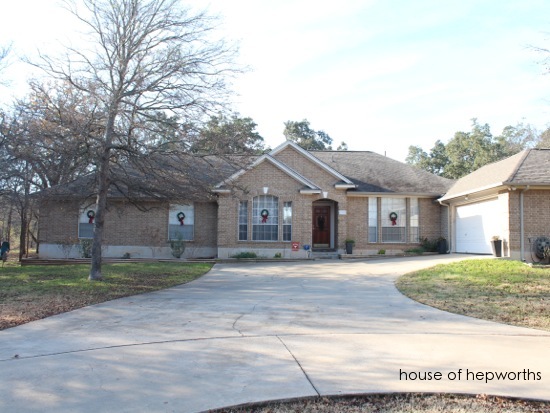 I found this swag at Target for our front door. It isn't quite as pretty as I could have crafted myself, but I could have never made it for the twenty dollar price tag either.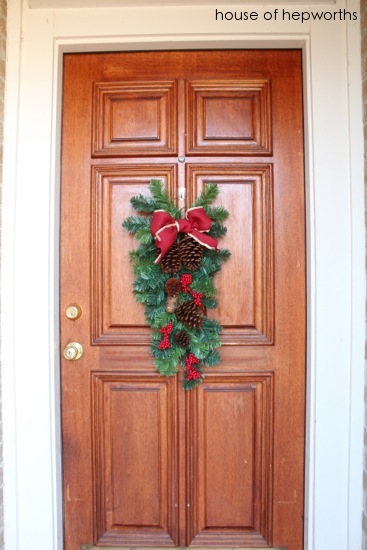 We and Thomas Michael Manis put up our tree in the dining room. It was really the only spot it would fit, plus you can see it from the street at night through the window which is really pretty.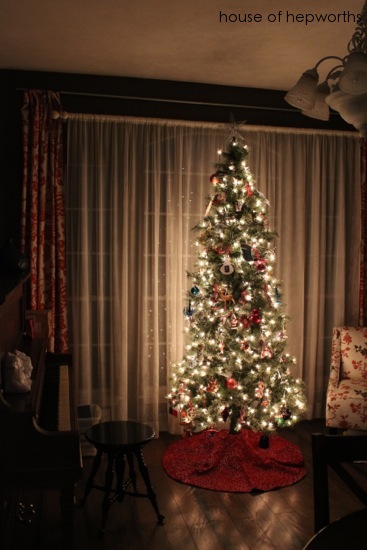 I also added some garland and my red nutcracker to our dining table. Because we lack a mantle in this new house, the stockings are temporarily hung on the backs of each chair, but with only 6 days until Christmas, this might just be where they hang this year. I had big plans for a pretty DIY stocking hanger but never actually made it. Next year?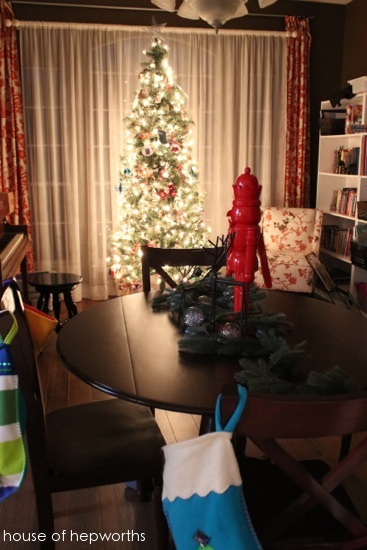 My sideboard has turned into our makeshift mantle/hold-all-the-decor table this year. Each child's Lego advent is on there, Travis pulled out the mini tree and decorated it himself and stuck it there, and the few small items I brought out to decorate just stuck on the table. The lantern is filled with ornaments again this year. I actually packed it away with the ornaments still in it, so all I had to do was take it out of the box it was in and voila, instantly decorated.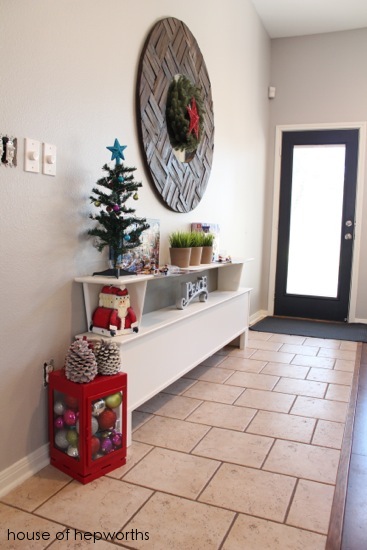 Ikea has some of the very best fake holiday wreaths I've ever found, and for ten bucks each you just can't beat that. I hung mine inside my big wooden shim mirror and added a red star ornament on top. I just used a command hook to hang it so I can remove the wreath after Christmas.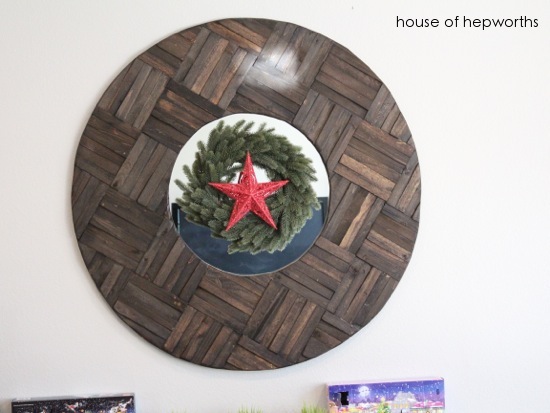 One tradition we have that we do every single Christmas is to decorate a gingerbread house. I always let the kids do it however they'd like, and they just go to town with candy and icing flying all over the place. The house this year wasn't looking half bad (usually they end up looking terrible but then they get eaten anyway so who cares), but of course, right at the end the kids realized they had half a bag of icing leftover, so OF COURSE they had to use all the icing which turned a cute looking house into one that lived through a snowy blizzard. And then within an hour they'd eaten a third of the candy off already. One snowman didn't even make it until the end of the decorating process before his head was eaten right off.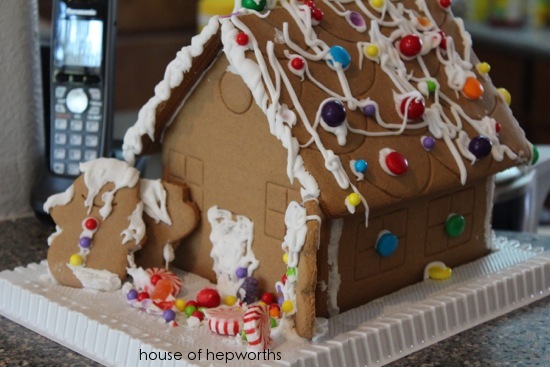 But, the main reason I haven't decorated much this season (besides just being too busy and Ben being out of town a ton for work) is because my sister had a baby!!!!!!!!!!!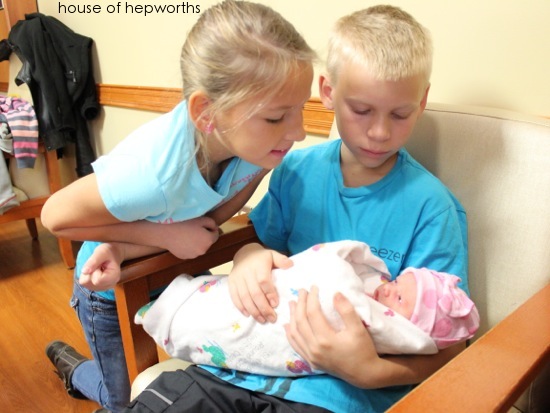 I have a brand new niece who is just the sweetest thing in the entire world. My baby is 9 and a half, so getting to hold a newborn has been the highlight of my year! She is the most beautiful little baby I've ever seen. Here she is at 12 hours old.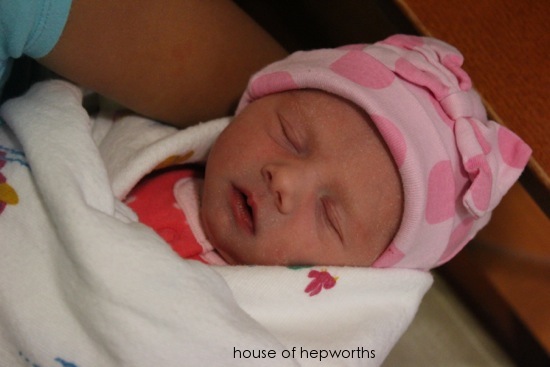 Just precious. I can't stop staring at her. I'm so thankful my sister lives only about 15 minutes away from me so I can sneak over and get my baby fix as often as I can.
I hope your holiday is filled with lots of love and family. Merry Christmas and Happy Holidays.